NEWS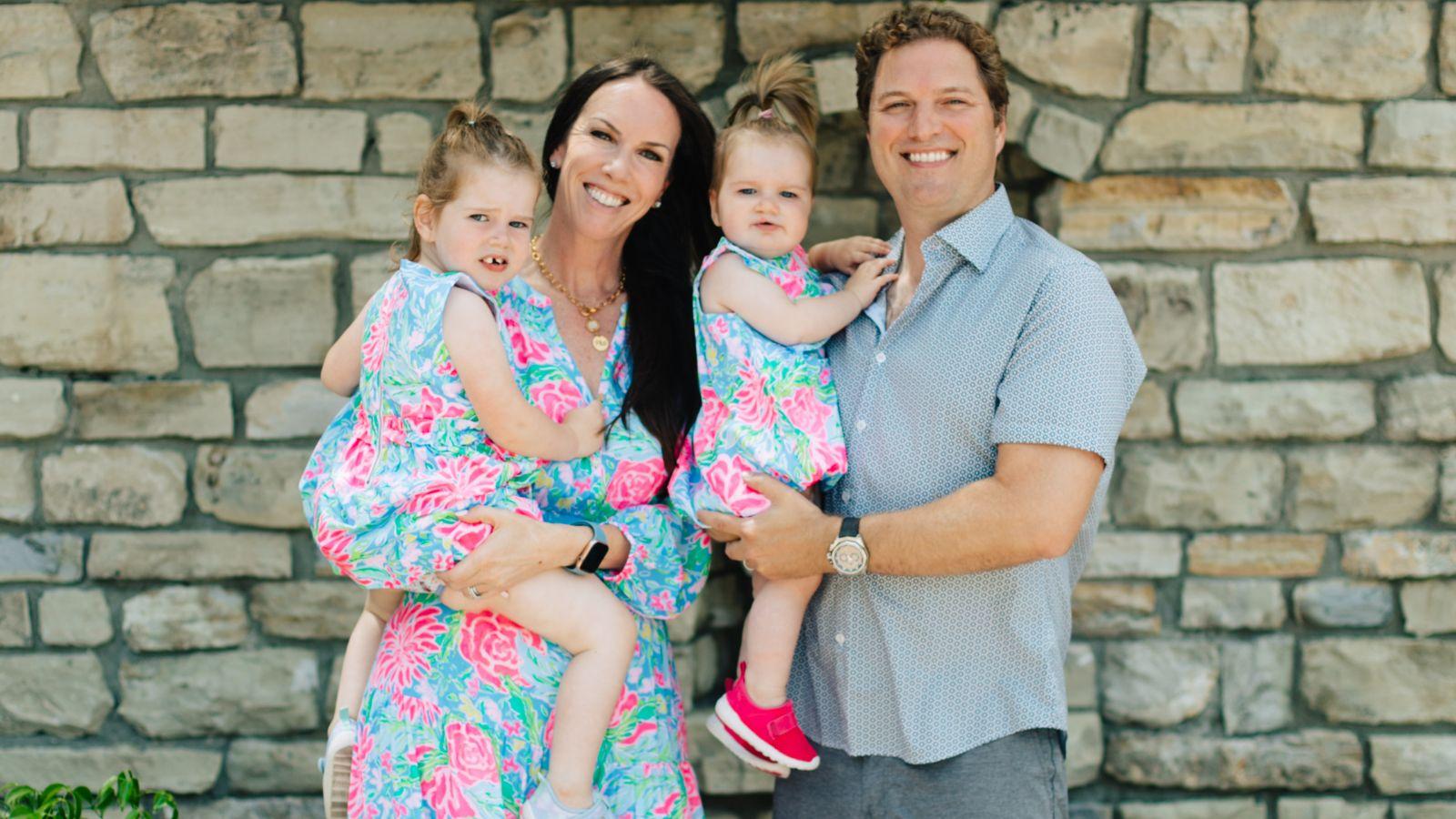 YPPA PLAY-BY-PLAY: Commemorating Life's Meaningful Moments
Written by Melani Morose Edelstein
Happy couples have a way of making each other and the people around them feel good. Like Meg and Anthony Walker's, some relationships are strong enough to endure adversity—not because of luck or chance but thanks to the continuous effort and hard work that bears success. 
The Walkers understand and embody this theory. The accomplished South Bay couple are driven, focused and proud of their achievements. They value their hard-earned life of travel, adventure, philanthropy and the pursuit of knowledge. With two young daughters at home, they delight in entertaining, seriously appreciate good food, and feel lucky to contribute to the community where they live and work.
Meg Walker, a native of Manhattan Beach and graduate of Villanova University, is the CEO and executive chef of Made by Meg Catering and the new proprietor and overseer of the historic La Venta Inn. She is driven by her passion for hospitality and aims to elevate every experience with incredible flavors, impeccable design, top-of-the-line service, happiness and joy. "We are part of our clients' most important celebrations," she explains.
Falling madly in love with food and entertaining at a young age, Meg continued to cook for family and friends after college while she explored a career in the world of finance. But that was not her calling.
Before long, she followed her passion for cooking and enrolled in Le Cordon Bleu culinary school. While working in the kitchen of a Michelin-starred restaurant, she also occasionally catered small dinners for friends. After one successful dinner in 2007, she decided to create her own catering company—a decision that has proved to be both wise and enlightening. Catering has allowed her the opportunity and honor of serving the South Bay.
Anthony Walker, a graduate of USC and LMU, is CEO and managing broker of Buckingham Investments. He helps many clients achieve financial independence and retirement security by investing in multifamily income property. He believes real estate wealth is not created only at the time of purchase but well before an investment is ever made through planning and education. Driven and disciplined, Anthony also teaches various investment seminars to help as many people as possible find the best investment opportunities.
Looking for a way to give back and have fun, the couple joined the Torrance Memorial Young Physicians and Professionals Alliance (YPPA) almost nine years ago. The YPPA is a fundraising group that brings together local physicians and professionals whose goal is to support Torrance Memorial Medical Center and safeguard the future of our health care. The group is an excellent fit for the Walkers.
"We feel fortunate to be members of our beautiful South Bay community and try to give back through our time and financial commitments as much as possible. We loved participating in YPPA events and wouldn't miss the annual Torrance Memorial Holiday Festival. Our girls were so tickled to meet Mr. and Mrs. Claus, make paper cup snowmen and pick their favorite trees under the big tent," Meg shares.
Finding the balance between work, home and community is a welcome challenge for the couple, but when it comes to relaxing and enjoying a good time, they look no further than their Palos Verdes Estates home. Family time with daughters Eve and Sloane is their No. 1 priority.
"Along with the girls, we have two dogs, Sugar and Tiger, and Snack, the feisty black cat," Anthony says with a smile. "Given our intense work lives, we make a concerted effort to be together as much as possible and away from the girls as little as possible. Given a choice, we usually opt to be with the pack," he quips.
When not participating in sports and activities like swim classes and ballet with the girls, the Walkers love skiing and exploring the mountains, and they are huge Rams fans. "Football season keeps us busy on Sundays, and Meg catered one of the official Super Bowl LVI tailgate parties for the NFL. So we were at the Super Bowl and attended the game too," Anthony says excitedly.
The Walkers are experts at celebrating life's joyous moments. As they continue to build more bright spots and infuse happiness and abundance into people's lives, they also serve as an example to the community that hard work and dedication pay off when you follow through and stay focused. •