2020 Holiday Festival "In Spirit"
All proceeds to benefit Torrance Memorial and the Lundquist Lurie Cardiovascular Institute 
Even though we won't have the "big white tent" this year, you will still find many ways to celebrate, participate and support!
SPONSORSHIP
Sponsorship including Festival Friends and advertising opportunities in the digital Holiday Festival program book with international Internet exposure. General donations may be made here. See below for specific events/activities.
---
HOLIDAY TREES
20 beautifully decorated trees will be set up in the Hoffman Health Conference Center and available for auction starting November 25. We'll post a virtual video tour for you to view them. 
---
ONLINE SILENT AUCTION
The online silent auction will be open for bidding from Sunday, November 22 through Sunday, November 29. 
---
HEROES TREE
New in 2020, the Heroes Tree is a 12' beautifully decorated tree to be displayed in the Grand Lobby of Lundquist Tower. Honor a hero in your life - physician, nurse, staff member, department, patient, first responder, community member - and be recognized with digital signage at this tree. Donation levels range from $100 to $10,000. 
---
HOLIDAY STORY CONTEST
People of all ages are invited to submit a holiday story. Winning stories will be read "Live from the North Pole" by Santa on December 2. 
---
GINGERBREAD HOUSE DECORATING CONTEST
For a donation of $100, you will pick up a gingerbread house kit at Torrance Bakery, decorate it and enter to win. 
---
VIRTUAL GALA & LIVE AUCTION
Friday, December 4 from 7 - 8 PM with MC and Auctioneer Fritz Coleman! 
---
OPPORTUNITY DRAWING
Purchase your tickets today to win a 2021 Toyota Venza Hybrid XLE! Call the Torrance Memorial Foundation at 310-517-4703 to purchase your tickets or in-person at the Lundquist Tower Gift Shop, HealthLinks or the Foundation office located in the West Tower, 4th Floor. (Opportunity tickets cannot be purchased online.)
---
HOLIDAY VENDOR SHOPPING
Support our fashion show vendors by shopping with them online. A percentage of their sales come back to Torrance Memorial!
---
OTHER GIVING OPPORTUNITIES 
Gift cards for silent auction - Support your local restaurant and/or retailer by purchasing a gift card to donate to the silent auction. Your gift has double impact by supporting your local business and Torrance Memorial!
Become a Festival Friend with a donation of $150, $300, $500 or $1,000. Make your donation here! 
Gifts of any amount are welcome and all donors will receive an entry in the drawing for an opportunity tree - our special community designed and decorated trees. 
---
LEADERSHIP TEAM
Festival Co-Chairs | Carolyn Snyder and Bev George
Boutique Committee | Linda Roehm and Donna LaMont
Children's Market Place | Debbie Uba, Cathy Siegel and Romy Kanemitsu
Senior Market Place | Ginny Frazier, Darol Draggoo and Florence Tebbets
Design Committee | Celeste Crandell, Michelle Rand, Joyce Jimenez and Robin Panitch 
Santa Booth Committee | Diane Urquhart and Rick and Emily Wickline
Entertainment Chair | Bert Stewart 
Finance Co-Chairs | Betty Broughton, Jean O'Dell, Barbara Smith and Bonnie Medina
Silent Auction Co-Chairs | Song Cho Klein, Helaine Lopes, Diane Landon, Kathleen Wilson and Jennifer Chen
Fashion Show Co-Chairs | Linda Perry, Allison Mayer, Roxanne Mirhashemi and Joy Theodora 
Opportunity Drawing Chair | Gail Quinn
Publicity Chair | Ruth Daniels
Volunteer Chair | Shirley Hall
Santa Lunch | Luminaries and Novas
Luminaries Representatives | Anna Park-Mar and Temara Elgammal 

For recorded general information, please call 310-517-4606. For additional information, call the Torrance Memorial Foundation at 310-517-4703.
---
Stay Connected!
For the latest event information and photo galleries, visit our Facebook Page.
READ MORE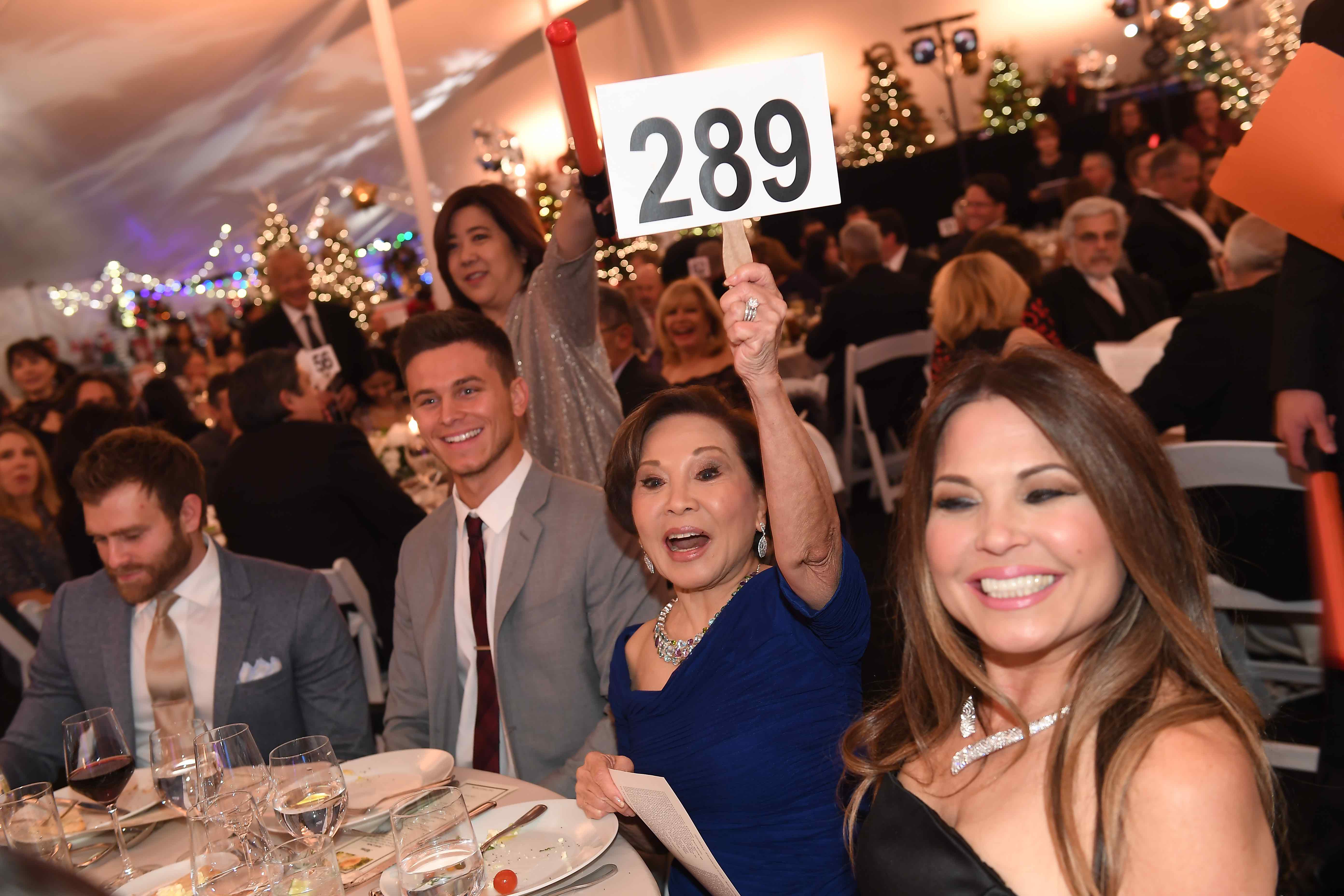 VIRTUAL GALA & LIVE AUCTION