NEWS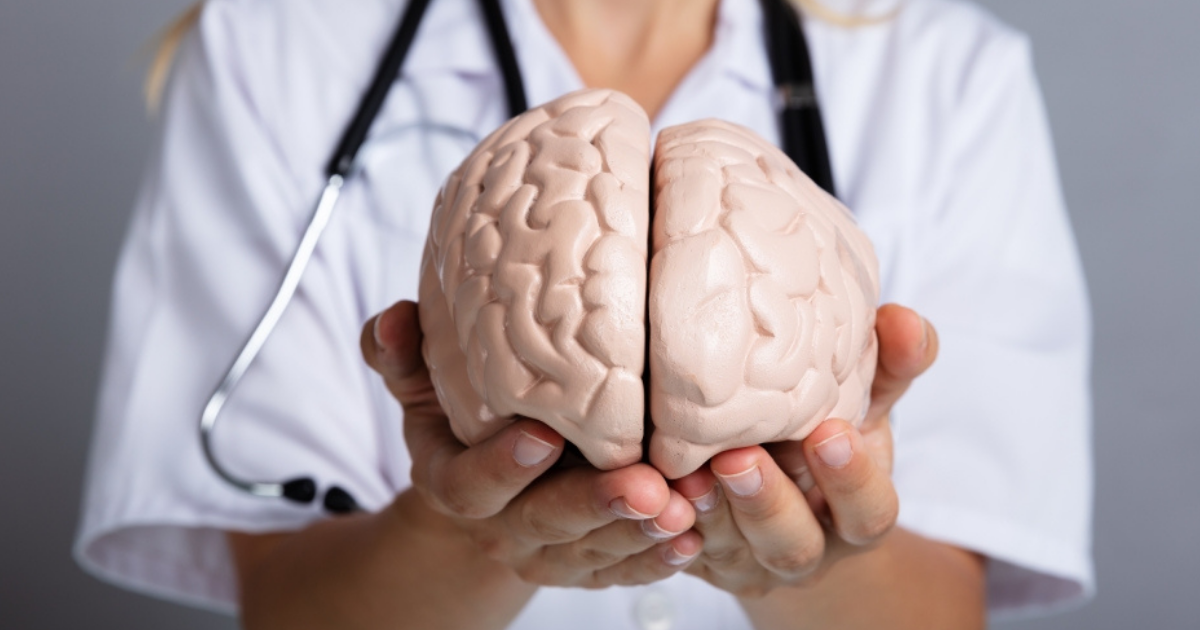 World-Class Neurosciences Care Right Here in the South Bay
Written by Michelle Abt
Neurological conditions are among the most complex to diagnose and treat. The neurologists, neurosurgeons and neurointerventionists at the Torrance Memorial Lundquist Neurosciences Institute offer leading-edge, collaborative care to successfully treat a wide range of neurological disorders, including serious stroke, brain tumors, movement disorders and more — all without leaving the South Bay.
The Lundquist Neurosciences Institute's outstanding care reflects Torrance Memorial's long-term commitment to providing world-class neurological services right here in our community. To that end, the Institute has built a team of experts with the knowledge and experience necessary to provide patients with a complete continuum of services, from diagnosis to treatment to rehabilitation, using advanced treatment options and resulting in the best possible outcomes.
"Here at the Lundquist Neurosciences Institute, we have the capability to handle a wide range of neurological conditions, from routine to the most complex," said endovascular neurosurgeon Paula Eboli, M.D. "We have the structure, programming and technology to offer patients everything they need to make a successful recovery."
Collaborative Neurological Care Starts at Diagnosis
Patient care is planned and delivered collaboratively, often starting with the Institute's neurologists who provide complete evaluative services.
"Our neurologists offer comprehensive diagnostic services and work closely with the patient's primary care physician and appropriate specialists to create a treatment plan," says neurologist Jeffrey Kim, MD.
"Our patients and their families find it reassuring to know we follow them throughout the entire process — from diagnosis through treatment and follow-up," says Dr. Kim.
Additionally, the Institute's close affiliation with Cedars-Sinai helps facilitate a team approach to patient care. Says Dr. Kim, "Our collaboration simplifies the patient referral process so patients can have convenient access to subspecialist care."
"The combined expertise of this entire team means we provide outstanding inpatient and outpatient care for all types of neurological conditions, right here in the community," says neurologist Susan Sun, MD.
Comprehensive Treatment for Movement Disorders
The Lundquist Neurological Institute's neurology team treats patients with all types of movement disorders, such as Parkinson's disease, essential tremor, dystonia and ataxia. Patients work closely with their neurologist to create an ongoing treatment plan helping them manage their condition and preserve their quality of life.
In addition to the Institute's experienced team, patients also have access to subspecialty services available at the new Torrance Memorial Movement Disorders Clinic opening late January.
Led by Cedars-Sinai neurologist Echo Tan, MD, the Institute staff works closely to develop treatment plans that may include medications, botulinum toxin (Botox®) injections and Deep Brain Stimulation (DBS). Patients also have access to innovative clinical trials.
"We work collaboratively to provide state-of-the-art services and comprehensive follow-up. This means South Bay patients don't have to choose between local access or subspecialty care. We can provide both," says Dr. Tan.
Outstanding Neurosurgical Capabilities
The Institute's highly trained and experienced neurosurgeons use the latest minimally invasive neurosurgery techniques to perform surgeries.
"We can perform the full range of complex neurosurgeries including vascular, endovascular and brain tumor surgery," says Dr. Eboli. "Our goal has been to bring the highest level of expertise to the South Bay through our affiliation with Cedars-Sinai, and we have built a very successful program."
The Institute's neurosurgeons are supported by an outstanding team of nurses, technicians and rehabilitation specialists.
Says neurosurgeon Melvin Snyder, MD, "Surgeons can't do their work in isolation; they need the support of excellent ancillary care, and we have that at Torrance Memorial. It is one of the things that makes the medical center stand out."
Senior administrative support has also been critical to the neurosurgery program's success. Says Dr. Snyder, "Torrance Memorial's leadership team has been totally committed to building a first-class Neurosciences Institute, and it is evident in the quality of the technology available to us."
Advanced Treatments and Access to Clinical Trials for Brain Tumor Patients
Brain tumor patients treated at the Institute can be assured of access to the most advanced treatment options available. Treatment plans are personalized for each patient based upon their specific tumor type and may include neurosurgery, neuroradiology, neuro-oncology or a combination. The Institute's brain tumor team works collaboratively, and each patient's case is reviewed in detail at a monthly brain tumor board.
Additionally, Torrance Memorial's affiliation with Cedars-Sinai means that brain tumor patients have access to the latest research and state-of-the art clinical trials. Options include breakthrough opportunities in precision medicine and immunotherapy and new drugs offering real hope for patients with certain tumors that have previously been difficult to treat.
Comprehensive Treatment for All Types of Serious Stroke
Torrance Memorial Medical Center is a certified DNV GL - Healthcare Comprehensive Stroke Center, meaning the medical center has achieved the highest level of competence for treatment of any type of serious stroke or stroke complication. Our stroke patients benefit from round-the-clock access to specialists at the medical center and at Cedars-Sinai through our Tele-Stroke program.
"When patients are having a stroke, minutes matter. Our Tele-Stroke program is designed to get patients diagnosed and treated as quickly as possible, without having to be transported to another hospital," says Shlee Song, MD, director of Torrance Memorial's and Cedars-Sinai stroke programs.
The Institute's neurosurgeons use the latest brain and blood vessel imaging technology to perform procedures that include clipping and percutaneous coiling to treat brain aneurysms, percutaneous thrombectomies to remove blood clots that cause ischemic strokes, and carotid endarterectomy and stenting to remove blockages and prop the carotid arteries open.
"These new imaging technologies are making a big difference in stroke patient outcomes," says interventional radiologist Richard Krauthamer, MD. "For instance, VIPRE RapidScan® Technology uses artificial intelligence to create high-quality images very quickly. The radiologist receives CT angiography and perfusion results faster, which means we treat the patient faster. With each minute that passes before stroke intervention, about 2 million brain cells are lost; therefore the quicker we can perform interventions, the better the patient's prognosis."
In addition to the emergency diagnosis and treatment of strokes, additional requirements for receiving a Comprehensive Stroke Center designation include establishing a neuro ICU and providing patients and families with rehabilitation and education services.
"Not all hospitals have these advanced technologies or treatment capabilities, which are often only available at academic centers," says interventional radiologist Donny N. Baek, MD. "Torrance Memorial has built a neurosciences institute that provides our community and patients with access to the latest advancements in stroke care." 
World-Class Care with a Loving Touch
Dr. Melvin Snyder has been performing surgery at Torrance Memorial for 30 years and has witnessed first-hand the evolution of the Lundquist Neurosciences Institute into the top-notch center it is today. He is proud of the world-class services the Institute has to offer, but he is equally proud those services are still provided with the care and compassion Torrance Memorial has always been known for. Dr. Snyder says, "Patients come to Torrance Memorial because we have a reputation for providing state-of-the-art care, and we have a fine group of physicians who have all trained at academic medical centers. But patients also come because the level of care is personal in a way you can't get a larger institution. We have all the skill and technology, and we deliver it with loving care."