NEWS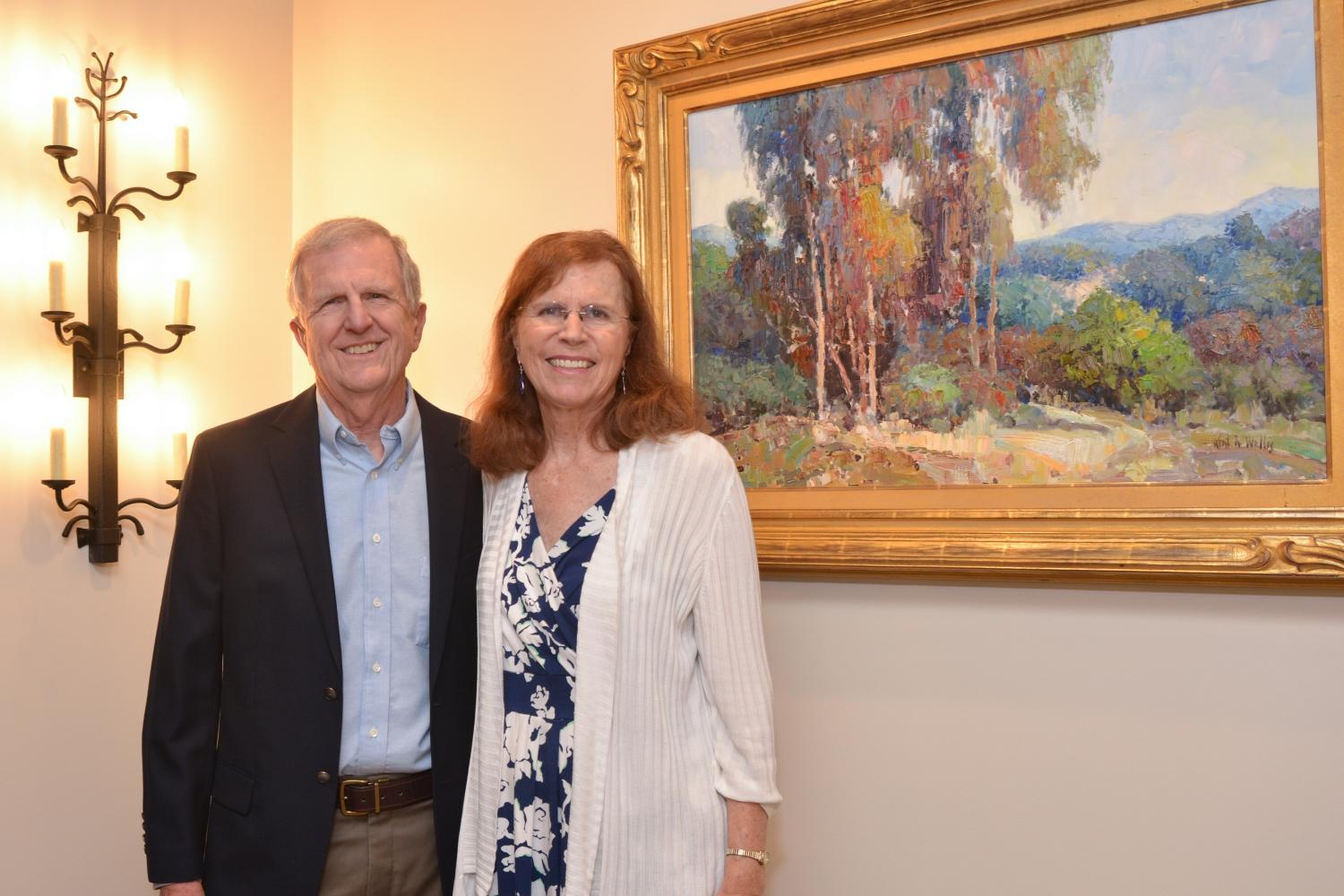 A Win-Win for Everyone
Written by Tabitha Hogue | Photographed by Deidre Davidson
South Bay natives Joe and Rita Meistrell have been married for 48 years and love to go on adventures. From trips to Catalina Island to forays further afield—everything from grizzly bear watching in Alaska to admiring glaciers in Antarctica—the Meistrells are happiest when they're exploring life together.
"Joe is my best friend as well as my husband," Rita says. She states that approaching life with a sense of humor has helped them get through rough times.
The couple have had full and rewarding careers, with Joe spending just under 35 years (and going on about 2,000 SCUBA dives) working for the Sanitation Districts of L.A. County. When he retired in 2005, he was serving as the supervising environmental scientist in charge of monitoring the waters off Palos Verdes.
Meanwhile, Rita worked for 33 years for The Aerospace Corporation after falling in love with computer programming, which appealed to her logical and puzzle-solving side. Her team developed "real-time" spacecraft simulations for the U.S. Air Force. Now in retirement, the Meistrells enjoy spending more time with their son and grandchildren.
As they thought about retirement plans, the couple wanted to have a plan in place to give them a secure retirement while at the same time benefit their community. Over the years they had positive experiences with Torrance Memorial, both personally and secondhand. Rita had major surgery at the hospital in 1971, and Joe's mother and sister both had long illnesses requiring multiple stays there. "We always felt they were given excellent care," Joe recalls.
He and Rita own several rental properties in the area, and when a longtime tenant moved out last year, they decided to explore creating a charitable remainder trust (CRT) to benefit the hospital.
"Basically it came down to a choice between selling the property and giving a large amount of the proceeds to the government for capital gains tax and reinvest the remainder, or donate the property to Torrance Memorial as a CRT and receive both a tax credit and income from the invested proceeds until our deaths—after which the hospital gets the remainder," Joe says. "The idea of the hospital (which has provided such good health care to the community) benefiting from our hard work was much more appealing than letting the funds slip away into some anonymous government program."
Torrance Memorial's Professional Advisory Council members Eric Harris and Stuart Tsujimoto also had a hand in helping the gift come to fruition. "Eric, as an attorney, set up the trust for us," Joe says, "and Stuart is the financial investment manager for the funds within the trust."
The Meistrells came to realize creating a charitable remainder trust was a win-win for everyone. "It's a win for us because in addition to eliminating the tax consequences on the sale of the rental property, it replaced the income we were receiving from the rent," Rita notes. "And it also provides us with a tax credit."
"The hospital wins because upon our deaths they receive the remainder of the funds," Joe shares. "The community wins because it helps Torrance Memorial remain one of the top hospitals in the country."