NEWS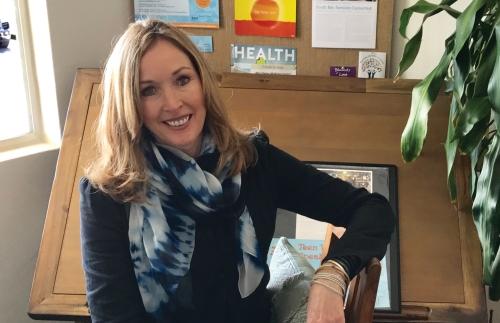 We're All in This Together
Written by Melissa Bean Sterzick
South Bay resident and Torrance Memorial Ambassador Laura McIntire has a desire to serve her community that is both resolute and remarkable. In addition to her support with annual giving to Torrance Memorial Ambassadors, in 2015 she launched the Families Connected Project and South Bay Families Connected (SBFC), an extensive resource for parents that includes education events, online resources and school partnerships.
After many years focused primarily on raising her three children, McIntire returned to full-time professional consulting work in 2013 by starting her own company, LSM Communications. Her first client was the Thelma McMillen Center, where she created content for web and print publications. That's where she gained deep insight into addiction, prevention and youth wellness issues prevalent in the South Bay.
Insight led to a determination to help her community, so once her business was on sure footing, McIntire started SBFC. "It was first piloted at Mira Costa High School in Manhattan Beach, and its success was due in large part to the support of parent advisors and administrators within MBUSD," she says.
SBFC is dedicated to helping parents navigate the tough issues that come with raising their children and teens. At the website southbayfamiliesconnected.org, parents can find resources for helping youth cope with issues such as anxiety and depression, grief, social media use and bullying, as well as preventing underage substance use.
Some of SBFC's other offerings include workshops, speakers, a monthly newsletter and specific initiatives to inform parents on trends like vaping and opioid abuse.
McIntire says her research for the McMillen Center gave her serious concerns about the health and safety of modern teens, but there was also encouragement. Data showed widely used prevention programs like DARE, assemblies and advertising campaigns were not very effective—especially considering their costs. However, McIntire's research also showed parents and mentors have much more influence than previously reported.
If parents are the first and most successful line of defense, they need education, support and connections. Anyone can visit SBFC's website or attend workshops, and SBFC has partnered with 90 schools within the El Segundo, Manhattan Beach, Hermosa Beach, Redondo Beach, Palos Verdes and Torrance school districts, as well as Rolling Hills Prep, Da Vinci Schools, Chadwick and Martyrs.
"In my role with South Bay Families Connected, I have the privilege of meeting with school administrators regularly, and I sit on many social-emotional wellness committees," she says. "It's a privilege to be able to support our schools in their efforts to improve student wellness."
She continues, "If you read the national headlines, this is a hard time to be a teen. Both national data and self-reporting surveys of students at our South Bay schools confirm kids' levels of anxiety and suicidal ideation are on the rise, and vaping and some types of substance use are also trending."
McIntire says the feedback she gets from parents who have found the support they need through SBFC is her reward and inspiration. "The website served 40,000 visitors in 2018, and we hope to serve 50,000 in 2019. Those visitors read our blogs from other parents, attend our education events, read our monthly newsletter, view our videos and access resources that empower them to help their kids navigate today's unique challenges. Many parents find resources because a counselor at one of our partner schools connected them with the website or an event or support group at a time when they were feeling overwhelmed or isolated."
In 2017, SBFC became a non profit directed by a board of dedicated community leaders who hope to expand SBFC's program offerings to families throughout the South Bay. There is a long list of projects to plan and information to provide for families in the area.
"Our hope is to expand the reach of SBFC through more school partnerships in the South Bay and to continue to connect parents with information that empowers them, to reduce stigma about mental health and addiction, and to spark conversations," McIntire says.
During the early years of her career, McIntire was director of marketing and public relations for Cedars-Sinai's Cancer Center. That was the first time she created an online forum for gathering and sharing information when she built an online resource center for cancer patients. She is pleased the affiliation between Torrance Memorial and Cedars-Sinai combines two organizations she respects so deeply.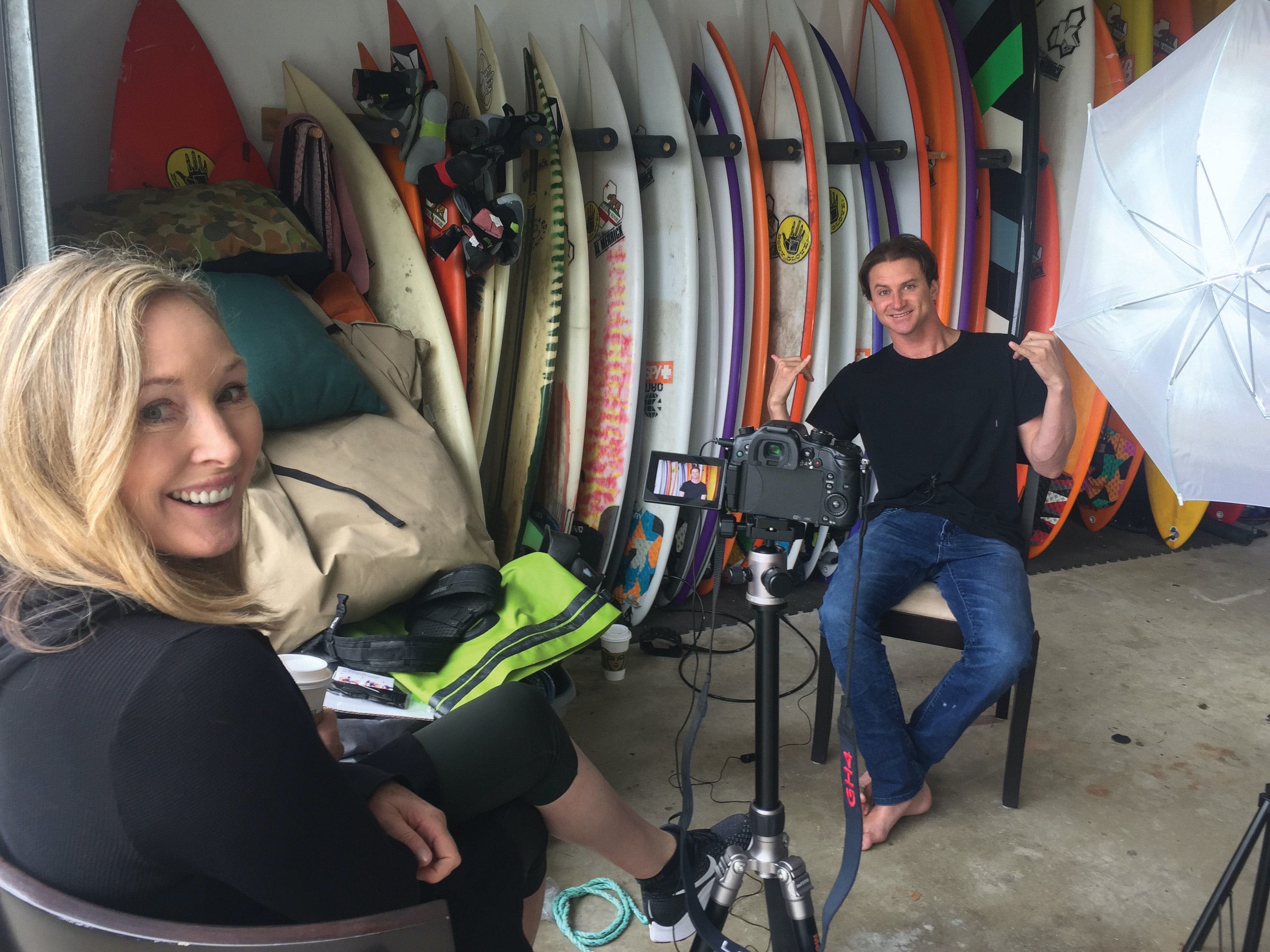 "My friends, family and I have benefited from the breadth and depth of the free education events Torrance Memorial offers residents and professionals," she says. "I'm a big believer in empowering people with education and the tools they need to thrive. I became an Ambassador in 2014 primarily because of my admiration for Torrance Memorial's long-term commitment to doing just that."
In her role as a Torrance Memorial Ambassador, McIntire is part of the committee planning the Miracle of Living at the Beach community lecture series at Shade Hotel in Manhattan Beach. She is also looking forward to the launch of the Hunt Cancer Center.
"The convenience of having a world-class, comprehensive cancer center in the South Bay is remarkable. I love that Ambassadors also support the Hunt Cancer Institute. I can't wait to see Torrance Memorial's vision for this true center of excellence for cancer care in the South Bay," she says.
In the future, McIntire has plans to expand the Families Connected project—a scalable model—beyond the South Bay. Several schools in Los Angeles and in other states have contacted her to inquire about implementing the project in their communities.
McIntire and her husband, Ron, have lived in Manhattan Beach for 30 years and have long prioritized community service. The success of McIntire's work is helping make the South Bay—a large area with huge diversity in ethnicity and income levels—a place of connection, not separation.
"We see it in the headlines all the time—issues related to screen time, anxiety, college pressure, vaping are all trending among teens. Helping our youth navigate all of that is a challenge for parents. But through sharing authentic stories, expert advice, resources and support, we can make a difference in helping our youth thrive."