NEWS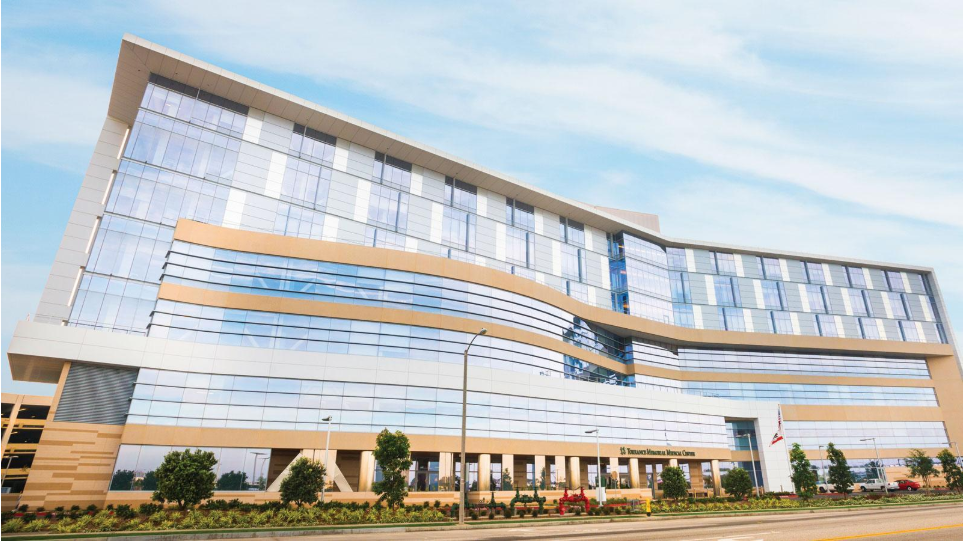 Torrance Memorial Makes the Honor Roll
Recognized For Cardiac Care
Torrance Memorial Medical Center's Lundquist Lurie Cardiovascular Institute received the Get With The Guidelines® Heart Failure Gold Plus Quality Achievement Award, Resuscitation Gold Quality  Achievement Award and Stroke Silver Plus Quality Achievement Award.
The honors recognize implementation of specific quality improvement measures outlined by the American Heart Association for the treatment of patients who have or are experiencing heart failure, in-hospital cardiac arrest and stroke.
These measures include evaluation of the patient, proper use of medications and following protocols for patient care. Torrance Memorial also received the association's Target: Heart FailureSM and Target: StrokeSM Honor Rolls. These initiatives provide hospitals with educational tools, prevention programs and treatment guidelines designed to reduce the risk of stroke and heart failure patients being readmitted to the hospital.
Top Placement Among Nursing Employers
Nurse.org, the web's leading career site for nurses, has recognized Torrance Memorial Medical Center as one of the best hospitals in California for nurses to work. During the past two years, Nurse.org has collected more than 1,854 reviews by nurses at 314 California hospitals about their workplace satisfaction. Reviews in California have revealed Torrance Memorial has one of the highest levels of satisfaction among its nurses. Reviewers cited friendly employees, high-quality care, and feeling valued and respected by management as the basis for the 4.5-star rating. Among nurses surveyed, 93% recommended the hospital as an employer.
A Four-Star Patient Experience
Torrance Memorial is one of only six hospitals in Los Angeles County to have earned a prestigious four-star rating for patient experience from The Centers for Medicare and Medicaid Services (CMS). The rating places it in the top 10% of hospitals in Southern California. Each quarter CMS issues summary star ratings to more than 3,400 eligible hospitals nationwide, based on positive responses from former patients to Hospital Consumer Assessment of Healthcare Providers and Systems (HCAHPS) survey questions. Torrance Memorial earned a 4-star rating for the first time this past April. The survey time period for the current quarterly star ratings is for discharges October 2015 to September 2016.
Torrance Memorial Sweeps South Bay's Best
For the ninth consecutive year, Daily Breeze readers selected Torrance Memorial Medical Center as the South Bay's "Best Hospital." Other Torrance Memorial winners included Torrance Memorial Physician Network for "Best Medical Group," Torrance Memorial Urgent Care for "Best Urgent Care," Torrance Memorial Pharmacy for "Favorite Pharmacy," HealthLinks for "Favorite Health/Nutrition Store"and Torrance Memorial Orthopedic and Sports Medicine for "Favorite Knee Center." Results were published in the 26th annual Readers' Choice Awards magazine.
U.S. News & World Report Ranks Top California Hospitals
Torrance Memorial Medical Center has been ranked as one of the best hospitals for 2017-18 in California and the Los Angeles metro area for the sixth straight year by U.S. News & World Report. Torrance Memorial was also recognized as high-performing in the following specialties, procedures and conditions: heart failure, colon cancer, hip replacement, knee replacement, lung cancer and urology.
For the 2017-18 rankings, U.S. News evaluated more than 4,500 medical centers nationwide in 25 specialties, procedures and conditions. In the 16 specialty areas, 152 hospitals were ranked in at least one specialty. In rankings by state and metro area, U.S. News recognized hospitals as high-performing across multiple areas of care.
The U.S. News methodologies include risk-adjusted survival and readmission rates, volume, patient experience, patient safety, quality of nursing care and other care-related indicators.