NEWS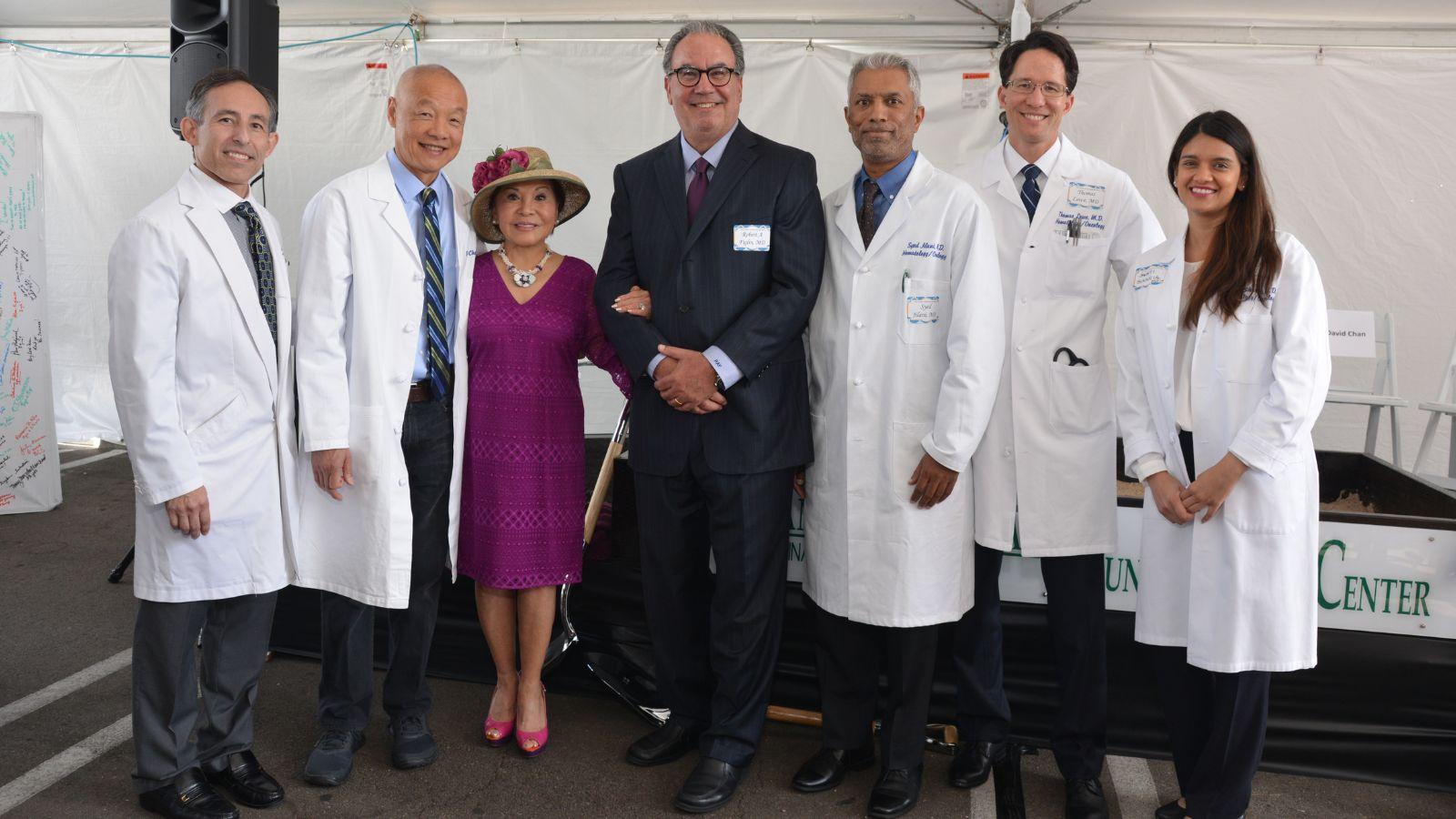 Three Years Later: Torrance Memorial & Cedars-Sinai Collaboration Continues to Bring Advanced Care to THE South Bay Community
Partnership allows for expanded access to subspecialty cancer care, clinical trials and specialized procedures offered close to home.
Written by Lisa Buffington
In 2018 Torrance Memorial and Cedars-Sinai entered into a partnership to strengthen both institutions' ability to improve access, coordination and quality of care to the South Bay community. More than three years later, the collaboration continues to provide Torrance Memorial patients with convenient, local access to leading-edge treatments and clinical trials—all backed by an academic-level medical institution.
"At Cedars-Sinai, we believe cancer care is best delivered in the community—and Torrance Memorial's Hunt Cancer Center is a world-class facility that was already providing a very high level of care," says Robert Figlin, MD, deputy director of Cancer Care at Cedars-Sinai. "This collaboration was an effort to extend [Cedars-Sinai] cancer care resources and treatments to the South Bay."
"We wanted to find a partner who supported our cancer program, helped us to create best practices and facilitated the care of our highest-risk patients," says Hugo Hool, MD, medical director of the Hunt Cancer Institute at Torrance Memorial Medical Center. "Now when we need to move a patient to a higher level of care, we have a fast track to Cedars-Sinai."
Comprehensive, Collegial and Collaborative
One of the many benefits of the collaboration is the addition of Cedars-Sinai subspecialists to the Torrance Memorial team, allowing patients in the South Bay to receive expert care in their community. "Elderly patients often can't or won't travel for cancer treatment and don't want to be far from loved ones, which means their survival could be affected if they aren't able to receive the care they need close to home," says Dr. Hool.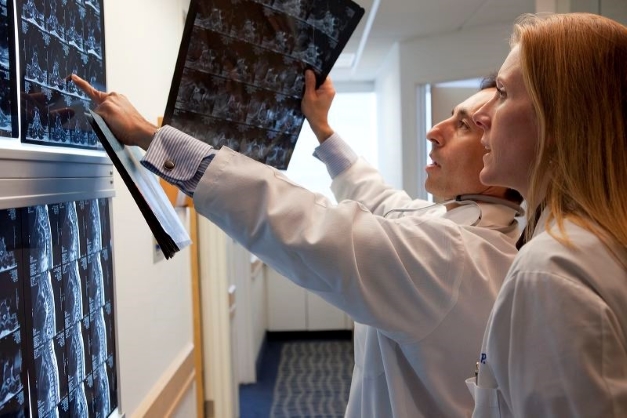 If a Torrance Memorial patient needs a specialized procedure or treatment at Cedars-Sinai, Dr. Hool says there is a "direct line" of communication between him and his Cedars-Sinai counterpart. "The relationships formed between clinicians at the two institutions are what allow for seamless transitions of care. Rather than viewing our team members as part of Cedars-Sinai or part of Torrance Memorial, we see all providers as part of the same team with the same goal: to provide patients with the best cancer care."
Dr. Figlin stresses that patients can confidently return to Torrance Memorial for continued care in their community after their treatment at Cedars-Sinai is complete. "Through Torrance Memorial, we have willing partners who can deliver the same level of care we can at our [Cedars-Sinai] main campus. We work with [Torrance Memorial] oncologists to deliver ongoing care in a comprehensive, collegial and collaborative way."
Promising Clinical Trials
Another lifesaving benefit of the collaboration is that Torrance Memorial patients have access to Cedars-Sinai clinical trials—opening up expanded treatment options for rare, challenging and recurrent cancers. "Clinical research and the expansion of [Torrance Memorial's] research group grew out of that relationship, and Hunt Cancer Center patients now have access to some of the most promising new therapies," says Dr. Hool.
"Not all patients who receive standard-of-care treatment have perfect outcomes, and clinical trials provide those patients with other opportunities to control their disease," explains Dr. Figlin. "As the Cedars-Sinai footprint grows, the impact of our clinical trials also grows—and when patients can access clinical trials in their area, we can benefit them on an individual level."
Although Dr. Figlin and Dr. Hool agree that patients with all types of cancer have benefited from the collaboration, South Bay patients with rare tumors—such as leukemia, sarcomas and certain types of brain cancer—have been especially impacted with access to expanded subspecialty care and new therapies.
Exploring Future Opportunities
Dr. Hool and Dr. Figlin are both looking forward to further enhancing the Torrance Memorial/Cedars-Sinai cancer care collaboration through joint physician recruitments, additional clinical trials, expanded services and hours, and new technology. "It's been three years, and we are continuing to explore further synergies," says Dr. Figlin. "Health care is a team sport."
For example, the team is hoping to expand head and neck cancer care availability in the South Bay, allowing treatment for these complex cancers to be jointlwy delivered at Cedars-Sinai and Torrance Memorial. "We want to provide [Hunt Cancer Center] patients with a complete 'home' feeling of care, where everything is included and all questions and concerns can be addressed," says Dr. Hool.
"We know technology can't replace a personal touch—how you're being cared for," says Dr. Figlin. "No matter what our patients are about to face, we can handle it." •