NEWS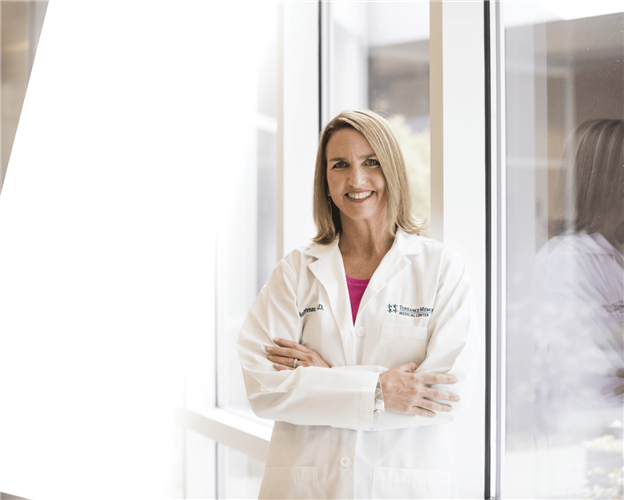 Putting the Fun in Philanthropy
Torrance Memorial Medical Center's Young Physicians and Professionals Alliance (YPPA) began as the brainchild of the late Richard Hoffman, MD, a dedicated and pioneering radiologist at Torrance Memorial. It was at his suggestion, made to the hospital Foundation board, that the group was formed to engage younger members of the South Bay community with Torrance Memorial—by bringing young physicians and professionals together for social events and philanthropic activities.
Since its inception, Dr. Richard Hoffman's daughter, Heidi Hoffman, MD,—who followed in her father's footsteps as a radiologist at Torrance Memorial—has also made the YPPA a personal priority, serving as a member of YPPA's volunteer committee since it was founded.
"YPPA has taken off, and while it started as a social group, we have added a philanthropic piece as well. The combination is both enjoyable and rewarding," Dr. Hoffman says.
A New Generation of Support
Founded in 2012 with just 25 members, YPPA now boasts a membership of more than 100 and a full calendar of social and philanthropic events throughout the year.
The group is led by a volunteer committee of enthusiastic medical and nonmedical professionals, all of whom are interested in Torrance Memorial and in having a positive impact on the community. Two professionals—one medical and one non-medical—share the chairmanship, and there is a suggested annual tax-deductible gift of $500 per year for each member. A portion of that money goes to fund philanthropic programs.
"We target physicians as well as successful entrepreneurs, professionals and business leaders who believe in what Torrance Memorial stands for and want to support the hospital," says Dr. Hoffman. "We have a stellar group."
Friendship with a Focus
According to Dr. Hoffman, the social aspect of YPPA is the backbone of the group. The beer tastings, Mardi Gras casino nights, member hikes (with dogs), as well as the annual dinner at a Palos Verdes home, are all opportunities for young physicians and professionals to connect, network and create new relationships.
"While the mission of YPPA is to support Torrance Memorial, our goal is to have fun doing it," she says. "We have diverse members-only social events multiple times throughout the year. These events give physicians and professionals the opportunity to network and form relationships that can be both personal and professional. The combination is a win-win for everyone."
As YPPA has evolved, it has increased its focus on philanthropic programs to benefit the patients and employees of Torrance Memorial. Dr. Hoffman is especially proud of the group's efforts to support mothers, babies and young families, as well as Torrance Memorial employees. This support includes the following initiatives:
A $15,000 donation to help with the renovation of the Mother and Baby Postpartum Unit.
Sponsoring the Neonatal Intensive Care Unit (NICU) Pumpkin Patch Reunion for children (and their parents) who spent time in the NICU.
Money to help purchase gift cards, iPad chargers and other kid-friendly items for the Pediatric Unit.
Sponsoring the DAISY Award, which recognizes registered nurses who demonstrate excellence and "The Reason is You" award, which honors extraordinary employees who work in any position at the hospital.
Written by Michelle Abt, Photographed by Peter Cooper