NEWS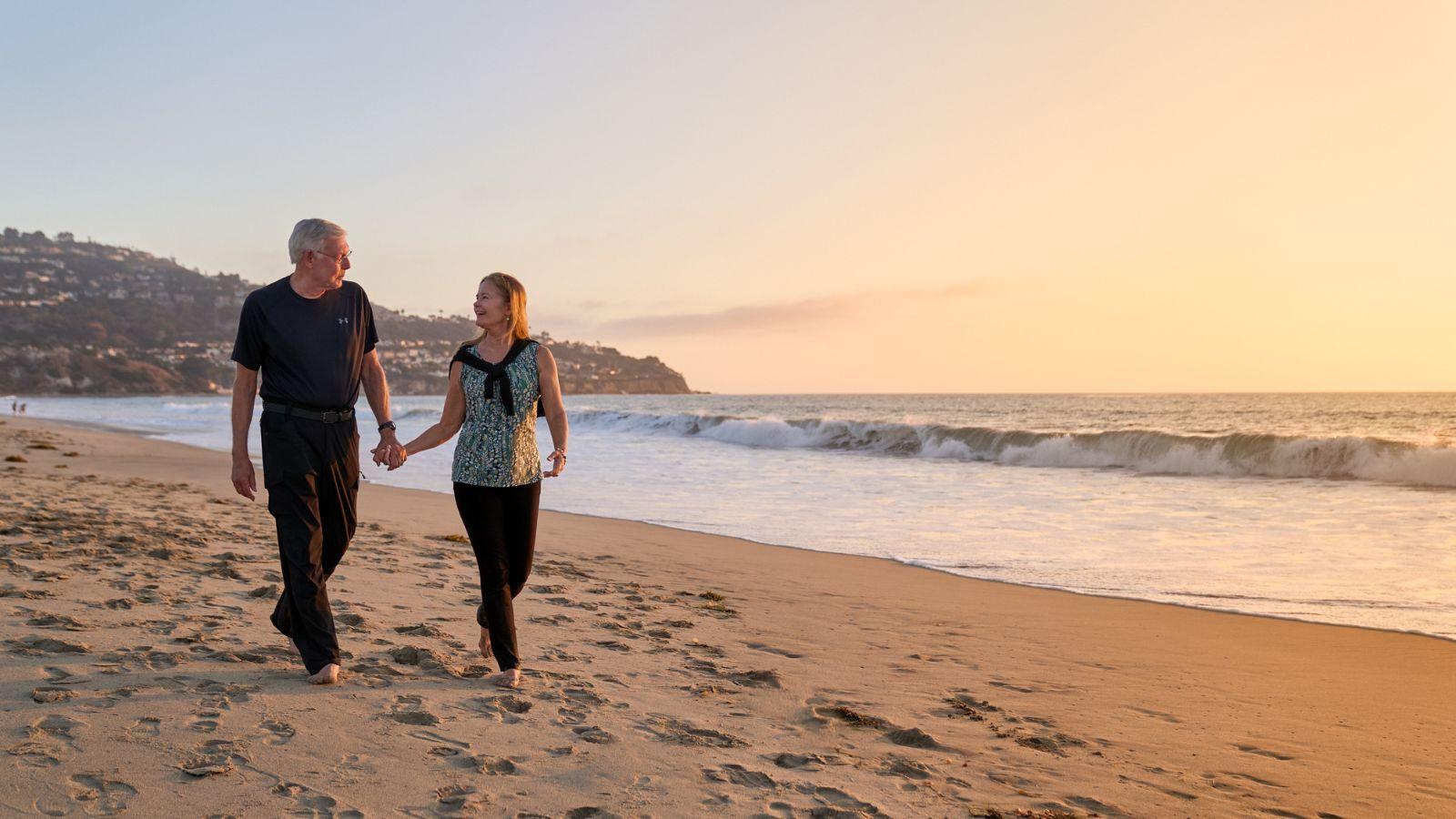 Progress Notes: The Right Man, in the Right Place, at the Right Time
Dr. Thomas Simko retires after 40 years helping Torrance Memorial grow
Written by John Ferrari  |  Photographed by Vincent Rios
Looking back over his career, radiation oncologist Thomas Simko, MD, will tell you he was fortunate to be in the right place at the right time. That may be true, but it took more than happenstance for Dr. Simko to make the most of the opportunities he had and to build a legacy over his 42-year tenure with Torrance Memorial Medical Center. It took skill, dedication to his career and his patients, commitment to Torrance Memorial and—not least—empathy. Patrons caught up with Dr. Simko soon after his retirement in August.
What originally brought you to medicine and radiation oncology as a specialty?
We're immigrants. My family was in West Germany after World War II. My father was a doctor and worked for the U.S. Army. We came to the United States in 1952 when I was 5, so I guess I've always had an appreciation for being in this country and all the opportunities it afforded.
I majored in biology at UC Riverside, applied to medical school and was accepted at UC Davis. I started on the path to internal medicine at Huntington Memorial in Pasadena. In those days, radiation oncology was a fairly unknown field. I happened to do a rotation with the radiation oncologist at Huntington Memorial and gravitated toward the combination of treating significant diseases through the aspects of technology, physics and psychology.
You have to have a sense of empathy and compassion to treat people well and educate them about their disease at a difficult and vulnerable time in their lives. This is the career that matched my personality, and I have not regretted it for one instant.
What brought you to Torrance Memorial?
I went to the University of Washington in Seattle to specialize in radiation oncology and then moved with the head of the program to UCLA. I spent the first year out of my residency at Cedars-Sinai and then was recruited to Torrance Memorial. At that time it was a fairly small hospital but had potential to become an important community medical center. I've been here ever since.
How has the department developed over time?
I was fortunate enough to stay and lead the department after five years. The department built itself. It grew naturally, and I had good people around me. The department had two physicians initially, me and Dr. Daniel Hovenstine for a long time. Then we hired a third physician, the esteemed Dr. Thyra Endicott, and more recently Dr. Brian Chang from Yale. In the last several years we've taken on other physicians to create a great department including nurses and radiation therapists.
What are the department

'

s capabilities now?
The department has grown at a faster rate—not because the patient load has grown more quickly but because radiation oncology is much more advanced than when I started. The complexity of radiation treatment has increased dramatically over the last 10 to 15 years. Each treatment is much more detailed and precise. Torrance Memorial has two TrueBeam linear accelerators—state-of-the-art radiotherapy systems that allow us to treat tumors very precisely. Without the generosity of the Hunt family and other key funders like the Henry L. Guenther Foundation, we would not be able to have all the advanced equipment we have. We can treat about 60 patients each day, and we are one of the busiest departments in Southern California.
Your commitment to Torrance Memorial has been extensive. As chief of staff, medical director of Radiation Oncology, member of the hospital Board of Trustees, president of the Foundation Board and having served on numerous staff committees, what motivated you to become so involved?
I've always felt the desire to give back to the hospital and the community. Serving on those boards and being a founding member of the cancer support community was extremely rewarding. You think you're giving, but you always get more than you give. Torrance Memorial is a place with so many high-quality people at every single level across the board, including the community. When hundreds of people do their best, amazing things happen.
The tremendous changes and growth I've seen in the cancer program at Torrance Memorial have taken place over 40 years. It does take time and it does take commitment, but it's worth it. Due to the leadership of both the medical and administrative sides of Torrance Memorial, all have worked hard over the last 20 years to create a collaborative, patient-centric environment. As a result, we now have a dedicated cancer center. Torrance Memorial's CEO Craig Leach has created an atmosphere of collaboration and kindness.
Looking ahead, what are your plans?
I plan to get bored and then I plan to get unbored. At the moment, I'm unwinding. I like walking, reading and cooking, so I have things I like to do. I'm still appreciating the wind-down but I want to give credit to my wife, Laura, who took care of our family. Without her, I would not have been able to achieve the success I have had. Her support enabled me to focus on my clinical work at Torrance Memorial and give back to the medical center we both believe in. While raising three wonderful daughters, she also earned two advanced degrees and now teaches at CSU Dominguez Hills. It's my turn to support her, part of which is to cook her wonderful dinners. Beyond that, I'm looking forward to whatever I'm going to do next with my family and myself. •