NEWS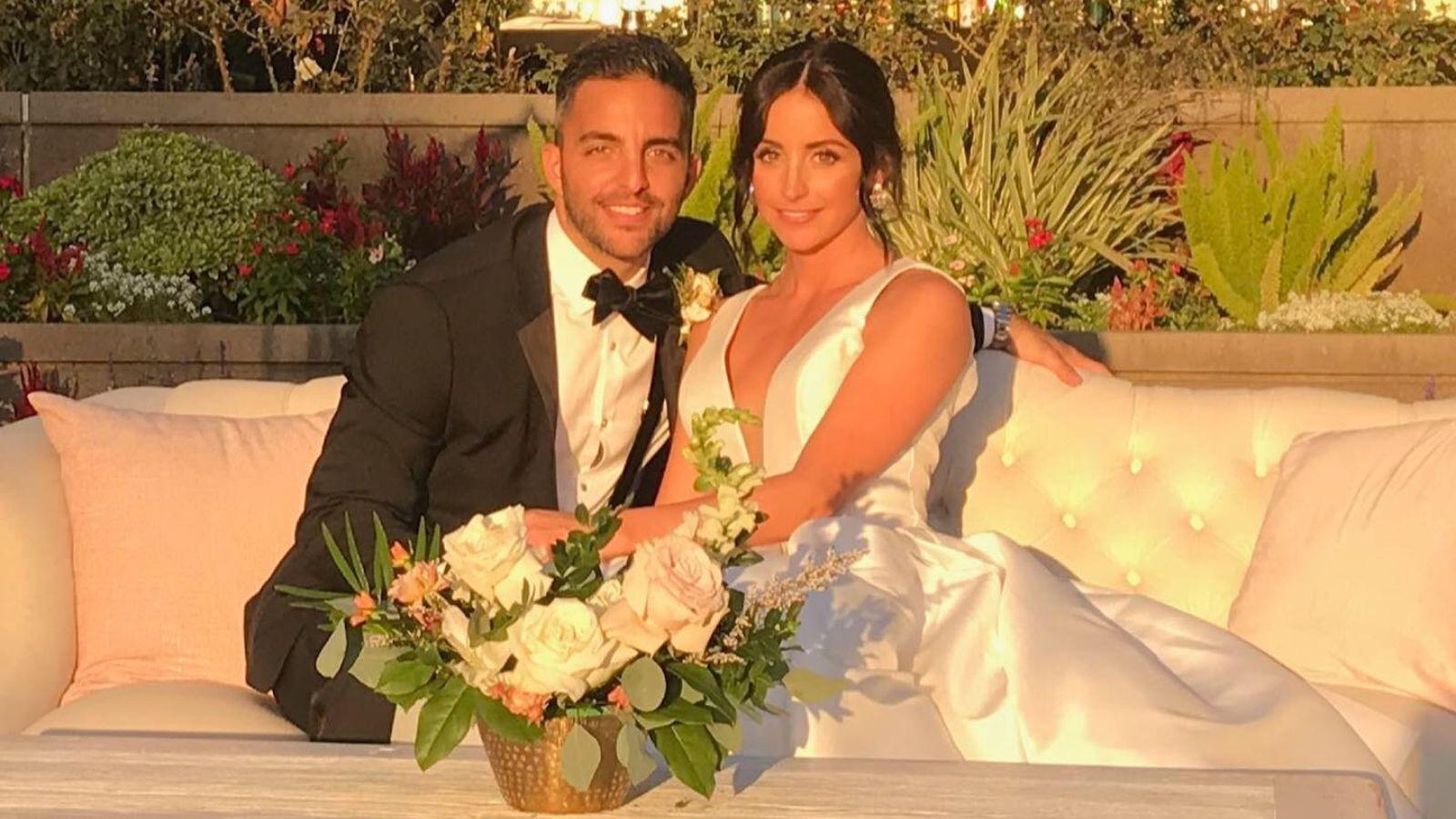 Progress Notes: Liz's Legacy
When a nurse becomes the patient
Written by Diane Krieger
2017 started out as the best year of Liz Gendron Korkis' life. In July she got engaged to Phil Korkis, her soulmate, whom she'd known from childhood. They were going to be married at St. Kilian in Mission Viejo—the church they'd grown up in.
And she was finally a registered nurse. After seven long years as a licensed vocational nurse, in August she finished her bachelor's degree in nursing and landed a plum job on the medical surgical floor at St. Vincent Medical Center.
Then everything began to unravel. In October, just shy of her 30th birthday, Liz was diagnosed with early-stage cervical cancer. Her doctors ordered a total hysterectomy followed by radiation chemotherapy. With aggressive treatment, the prognosis was good. But as Liz's recovery dragged on, her nursing job at St. Vincent evaporated.  
Life went on. She and Phil were married in September 2018. They found their dream home in Redondo Beach and poured their hearts into decorating it. As her health returned, Liz rebooted her career. She applied to the new graduate nursing residency program at Torrance Memorial, where two years before she'd done her critical care rotation as a West Coast University student.
"It would be a dream come true to work at Torrance Memorial long term," she'd written in her application to the spring 2019 cohort. "The mission and values of Torrance Memorial speak to me."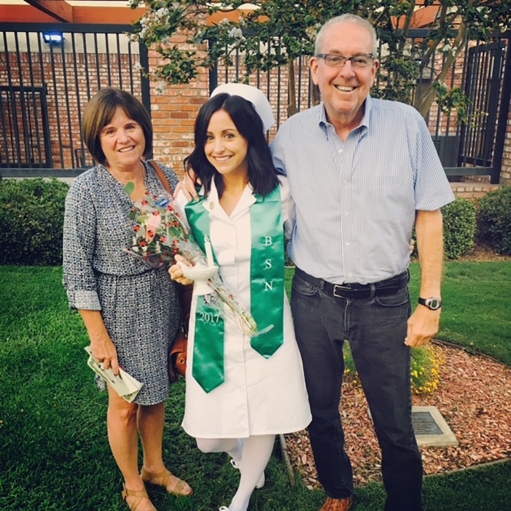 She knew it was a long shot. The program gets hundreds of applicants and is designed for new nurses straight out of school. Technically Liz didn't qualify. To explain her anomalous candidacy, she revealed her cancer history and how the disease had interrupted her fledgling nursing career at St. Vincent. Being a cancer survivor, she reasoned, would make her "an even better nurse."
"Typically, we don't make exceptions," says clinical education director Edward Nazareth, who oversees the 20 educators and clinical specialists responsible for onboarding all Torrance Memorial clinical staff, including new nurses. But there was something special about Liz.
"We look for people who we think can best fit in with our team. We try to feel out their compassion, their tolerance, their caring," says RN residency coordinator Pat Brienzo, who retired in April after running the program since its inception in 2006.
From what Phil now remembers as "a time warp of misery," a few golden days stand out. One was the day Liz was invited to interview at Torrance Memorial. 
"She was over the moon," he recalls. "She went out to buy something new to wear." A few days later, PCU nurse manager Sean Yokoe called with a job offer. "She was so happy," Phil recalls, choking up at the memory. "That was a good moment."
Liz thrived at Torrance Memorial. From March to May 2019, she threw herself into her residency. "These people were like my ducklings," says PCU educator Cara Chlebicki of her five 3W trainees, including Liz, Emily Lopez, Elvira Secundino, Allison McAneney and Peter Moon.
"It was a really amazing few months for her," says Phil. "She felt like she was at a hospital doing great things—a hospital that would love her as much as she loved the job she wanted so badly to do."
Then one morning in mid-May, Liz felt a pea-sized lump on her abdomen. Her oncologist ordered new scans. The 3W new nurse group was together when Liz got the results.
"I can remember as though it were yesterday," Chlebicki says, sadly. "Liz wasn't feeling well. And then she got the callback: she was going to need surgery in two days."
She'd have to leave the residency program. Chlebicki knew Liz was worried about losing the opportunity to be in the program, so when she voiced her fear, Chlebicki told her, "The job will be there, Liz. You just get well."
In October 2019, after six rounds of heavy chemotherapy, Liz's CT scans came back clean. And she found the residency program had indeed held her spot. "She was actually supposed to restart in January 2020," Chlebicki says.
Liz and Phil celebrated with a December vacation in Cabo San Lucas. But in January, a new scan showed the cancer had returned. Heartbreakingly, instead of returning to Torrance Memorial as a nurse, Liz went as a patient.
In late April, she showed up at the emergency room in acute abdominal distress. With COVID-19 restrictions already in place, Phil was not permitted inside. The nurse who wheeled Liz in reassured the family: "Don't worry. We'll take care of her. She's one of us."
As part of her care team, oncology nurse Sean McCoy witnessed Liz's painful transition from peer to patient. As a member of her 2019 residency cohort, he also witnessed the outpouring of love, support and concern from her classmates and nursing colleagues.
"We treated Liz like family," McCoy says. "That's the thing about Torrance Memorial. We care about each other—more than I have seen at other hospitals."
Yokoe, Liz's former PCU manager, would stay a half-hour by her bedside. "He was so gentle with her," says Becky Kelley, Liz's sister.
In the beginning, family members weren't allowed to visit because of COVID-19, but Chlebicki checked on Liz at least twice a day. She would bring Liz, Phil and Becky together on FaceTime.
Kelley reflects on the bittersweet irony of Liz's story. "All she wanted was to be a nurse, and she finally found her place at Torrance," she says. "She went there to take care of others, and they ended up taking care of her."
The end came in May 2020. Phil remembers his wife's last words to him. He was leaving for the night, but kept doubling back for one last look. "OK, OK. I get it. You love me. Leave now," Liz said in mock exasperation.
By the next morning, she'd slipped into unconsciousness. That afternoon, the whole family gathered by her bedside, and Liz quietly passed away.
Soon after, Phil approached Edward Nazareth. He wanted to create a memorial scholarship for new nurse residents in Liz's name.
"I was moved that from such a heartbreaking loss came this beautiful act of kindness and gratitude toward our staff," Nazareth recalls. "She didn't even finish the program. She was an employee for maybe a couple of months. But Phil emphasized how great Torrance Memorial is. He kept saying, 'You guys are special.'"
The family raised $300,000 to create the Liz Korkis Memorial Fund, which helps alumni of the New Graduate RN Residency Program pay off their nursing school debt. The fund has awarded grants to six inaugural recipients thus far. Though she ended up as a patient, Liz's nursing legacy at Torrance Memorial lives on. •