NEWS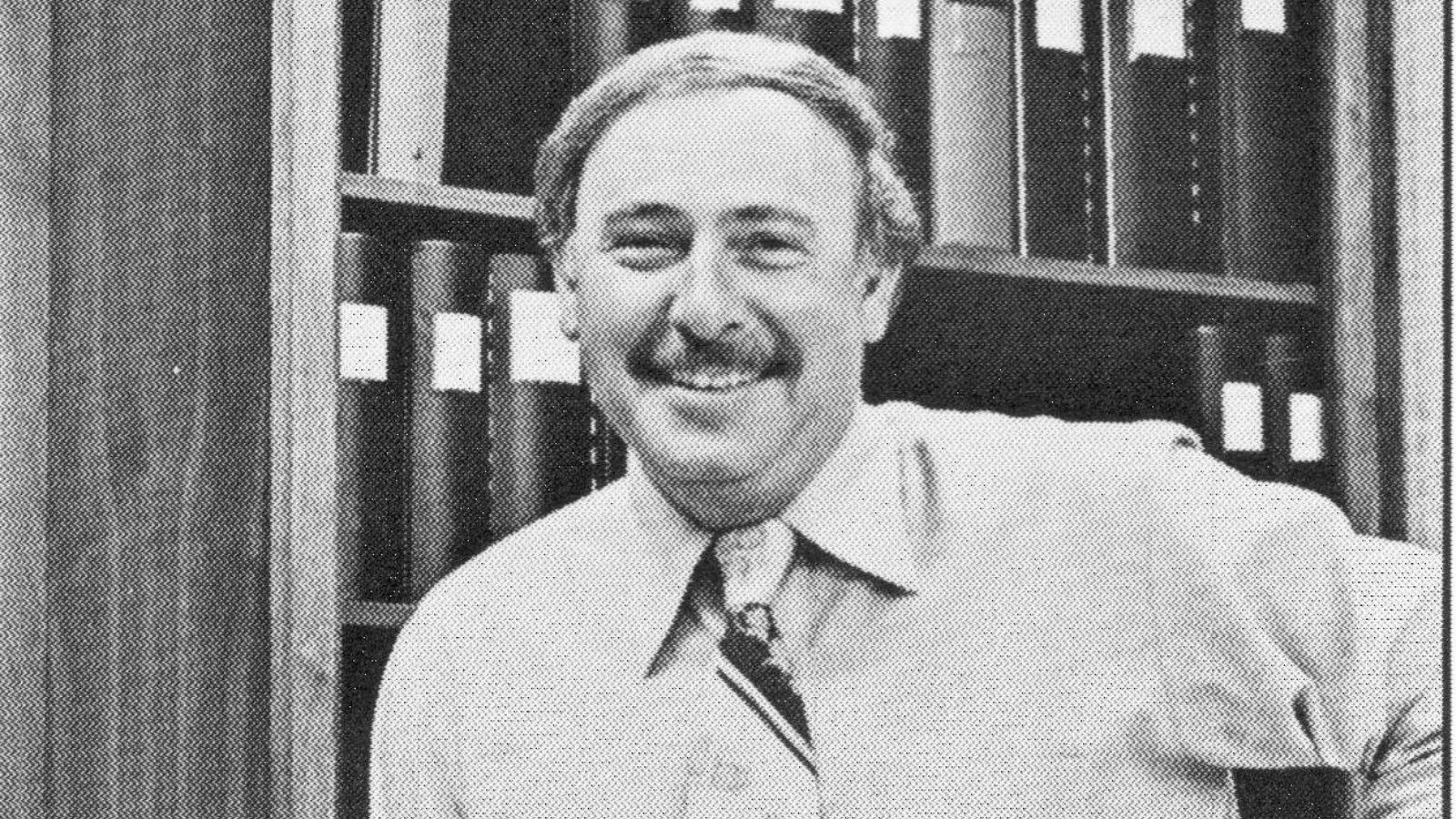 Progress Notes: George W. Graham - In Memoriam
George W. Graham, Torrance Memorial Medical Center's former chief executive officer (CEO), passed away on July 8. He served Torrance Memorial for three decades as administrator, president and CEO, and president emeritus. His visionary leadership brought advanced care to the South Bay, and his legacy leaves a lasting imprint on the hospital he rebuilt from the brink of insolvency in 1975.
Over the course of his career, George nurtured the advancement of the medical center by recruiting skilled medical staff and health care professionals and acquiring the latest medical technologies to ensure Torrance Memorial remained at the forefront of medical care. He sought to meet the needs of a rapidly growing and changing community and set the trajectory of excellence, which has allowed Torrance Memorial to be the regional medical center it is today. 
George will be greatly missed, and we extend our heartfelt condolences to his family. 
1970s & 1980s
The late 1970s and 1980s ushered in many building projects and saw decisions that would forever change the face of the medical center. Significant projects completed during this time included the dedication of the new three-story East Wing, opened in 1978. Just five years later, the five-story, 78-bed North Wing opened in 1983, increasing capacity to 325 beds.
1990s
Torrance Memorial continued to meet the community's need for services by opening the Outpatient Center in 1991 to accommodate the burgeoning number of outpatient surgeries and offer advanced treatment for cancer care and heart disease. Diagnostic imaging continued to grow with the expansion and dedication of the Vasek and Anna Maria Polak Breast Diagnostic Center, named for several large donations by Vasek Polak in honor of his late wife.
2000s
George and his team planned for the growth of the medical center over the course of his three-decade career, and many of these ideas materialized in the years leading up to his retirement in 2005. With an eye on ensuring that excellent care and advanced technology would be available to the community in state-of-the-art facilities, campus-wide expansion planning began. In 2000, an ambitious Growing for Our Community campus master plan was unveiled, and work began to make the West Tower and the Lundquist Tower a reality. •
TIME LINE
2005
In 2005, George W. Graham stepped down as president and CEO—handing over this role to longtime CFO and COO Craig Leach. Here, the two stand on the future site of the seven-story Lundquist Tower, completed in 2014.










 
2003
Digging in for the 2003 West Tower groundbreaking are William Averill, MD, chief of medical staff; Thomas Simko, MD, president of the Health Care Foundation board of directors; George W. Graham; Craig Leach; and William Collier, Jr., chairman of the board of trustees.




 
1991
Patricia Sacks, MD, Robert Huber, MD, Sally Eberhard, senior vice president of planning and development, and George W. Graham bulldoze the way for the Polak Breast Diagnostic Center.





 
1983
The five-story, 78-bed North Wing opened in 1983, increasing capacity to 325 beds.
1977
An early 1977 Torrance Memorial Medical Center, prior to the campus' explosive growth.
---
FRIENDS AND COLLEAGUES REMEMBER GEORGE
"I don't know the people who ran the hospital during its first 50 years, but I would venture to say George Graham has had more impact on Torrance Memorial Medical Center than anyone in the history of the hospital. He laid a fantastic foundation for the future. He was a great leader, a great man. We will all miss him."
Craig Leach, President and CEO,
Torrance Memorial
"George Graham was a man with a mission and a vision. His mission was to stabilize a financially shaky community hospital. His vision was to set Torrance Memorial on a path to becoming an excellent medical center. This would not have been possible without his intelligence, tenacity and grace, and the support of our community and current leadership. He was an amazing leader. Thank you, George."
Thomas Simko, MD
"When George came to Torrance Memorial, many hospitals had adversarial relationships between the hospital administration and the medical staff. George respected the doctors and established a trusting relationship that allowed a team approach to move the hospital forward. We were good friends with George and Marion and shared many adventures. We miss them very much!"
Ed Bold, MD, and Paula Bold
"George invited me to join the board of trustees and later asked me to serve as chair of the board. Thanks to his wisdom and the collective sound judgment of the magnificent leadership team he assembled, my association with Torrance Memorial Medical Center has never been cause for a single sleepless night. On the contrary, my association with George (both personal and professional) and the hospital has been a source of significant pride. Watching the growth and many accomplishments over the years, I only wish George were here today to see what his wisdom and vision shaped."
Bill Collier
"My late husband, Dick Hoffman, MD, considered George the 'savior' of Torrance Memorial. Dick was in that small group that brought in George as a 'consultant' and then hired him permanently as the essential leader needed to bring the hospital out of disorder and financial disaster.
George was far from an ordinary leader. He was gutsy, courageous, assertive, bold and he listened. He was a visionary way ahead of his time, making sound judgments and decisions quickly and taking calculated risks. He believed a first-rate radiology department was essential for the growth and reputation of the hospital and invested in advanced technology to attract the best-trained partners. The strength and respect the radiology department enjoys today is the flagship of the hospital and a reflection of the great pride and excellence George cultivated."
Carole Hoffman
"I wasn't here to see George's righting of the then-listing Torrance Memorial ship. But I was around to see him bring it through the obstacle course of developing a first-rate medical center during his three decades at the helm. One word is often used to describe George: vision. He had the vision to build a solid system. He had the vision to expand the success he generated through the birth of managed care. And he had the vision to ensure his team would continue on the path to excellence. I'm grateful for the legacy he left us, and I'm proud to have personally worked with him."
Mark Lurie, MD
---