NEWS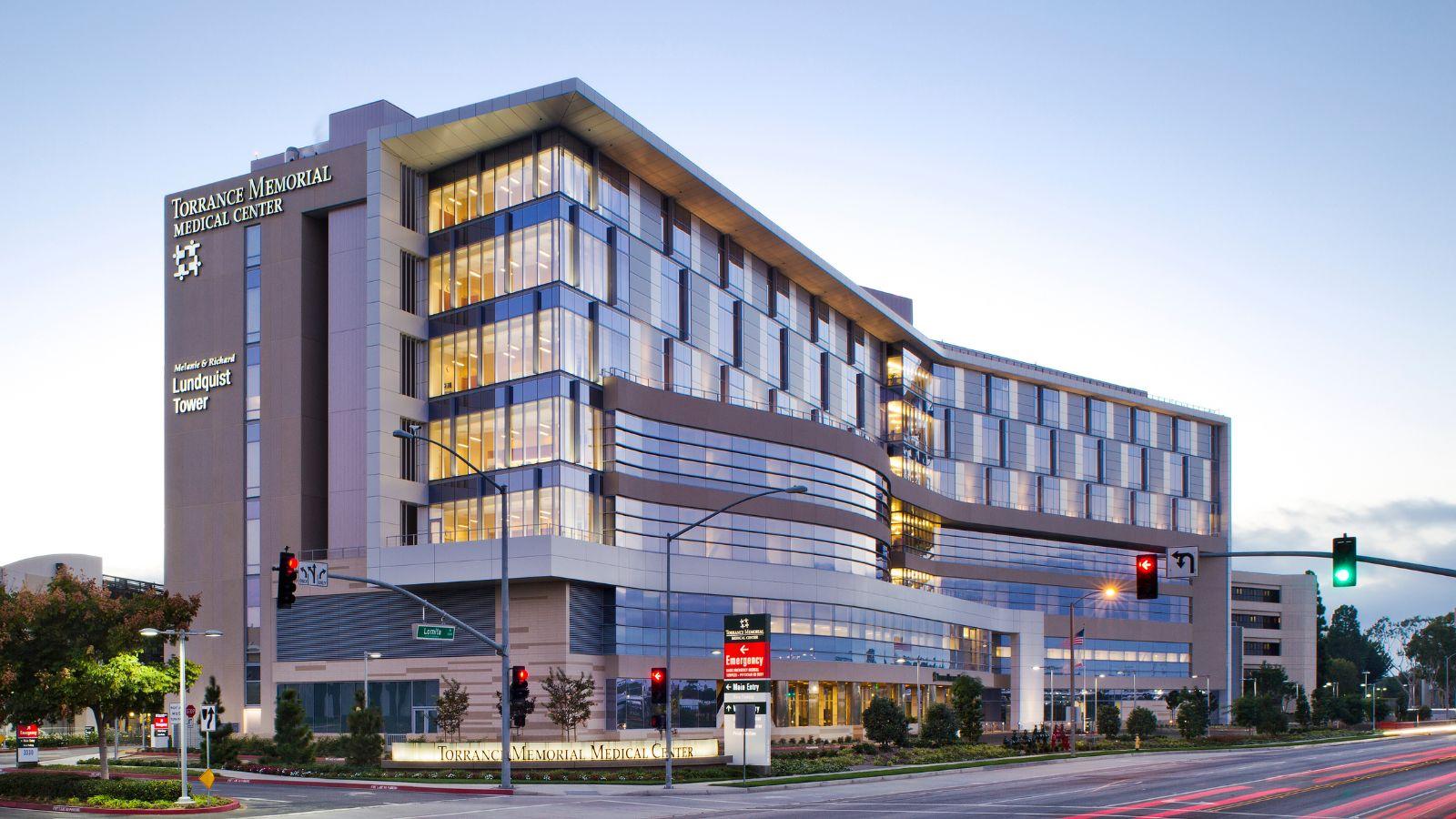 PROGRESS NOTES: Celebrating Five Years of Success - Cedars-Sinai and Torrance Memorial Mark Partnership Anniversary.
Since the affiliation began in 2018, the South Bay community has benefited from close-to-home access to leading-edge oncology, neurosciences and cardiology care.
In 2018 Torrance Memorial Medical Center and Cedars-Sinai announced a new partnership designed to enhance health care access, coordination and quality throughout the South Bay.
Five years later, this affiliation has brought the resources and expertise of Cedars-Sinai's academic-level oncology, cardiac surgery and neuroscience clinical specialties to Torrance Memorial patients—providing convenient local access to leading-edge treatments and clinical trials for cancer, heart disease and brain disorders.
"Our affiliation with Cedars-Sinai has worked out remarkably well and exceeded our expectations," says Torrance Memorial CEO Craig Leach. "The South Bay community has benefited greatly from these two institutions working together to coordinate world-class care while also continuing the unique relationships they both have within the communities they serve."
"When you ask people in the South Bay where they want to get their health care, they say Torrance Memorial," says Tom Priselac, president and CEO of Cedars-Sinai Health System. "Because Cedars-Sinai is also an institution with community roots, it was natural for us to seek partners for the health system with those similar community roots."
Strategic Partnership to Enhance Community Health
The strategic partnership between Torrance Memorial and Cedars-Sinai has enhanced care throughout the South Bay in three key areas:
Oncolog

y
Even before the formal partnership, Torrance Memorial and Cedars-Sinai had a long history of cancer care collaboration. Today Torrance Memorial patients have access to advanced clinical trials, multispecialty clinics and Cedars-Sinai subspecialists who provide advanced care for complex conditions, such as head and neck cancers.
Hugo Hool, MD, medical director of the Hunt Cancer Institute, says Torrance Memorial remains focused on building seamless interactions between the two partners and their physicians while offering more Cedars-Sinai clinical trials locally.
"We have always had a strong clinical research focus, and we're excited to now give our patients a direct pathway to evolving novel therapies like CAR-T cell and CAR-NK cell and CAR-NK cell therapies. We look forward to expanding the repertoire of clinical trials to a variety of new cancers," Dr. Hool says.
Neurosciences
In the five years since Torrance Memorial affiliated with Cedars-Sinai, patients at Torrance Memorial's Lundquist Neurosciences Institute have experienced expanded access to world-class treatment options, technology and clinical trials. Additionally, patients in the South Bay receive care from a multidisciplinary team of experts from both hospitals who collaborate on all aspects of neurological care.
"The hospitals began their collaboration on the stroke side, but our South Bay patients' neurological needs go beyond that. We now have the expertise of specialists in movement disorders, spine, aneurysm repair and brain tumor resection," says Paula Eboli, MD, medical director of endovascular neurosurgery at Lundquist Neurosciences Institute. Dr. Eboli joined Torrance Memorial from Cedars-Sinai after the affiliation and has helped build the neurosurgery team.
Cardiology
Cedars-Sinai Smidt Heart Institute cardiothoracic surgeons practice alongside Torrance Memorial's exceptional surgical team to provide the latest and best cardiac surgery options to South Bay patients. Due to the team's expertise, the community also has access to innovative technology—including the only extracorporeal membrane oxygenation machine in the South Bay, which is used to support patients with extensive heart damage.
"Our goal is to merge our experience and expertise with Torrance Memorial, partnering with their physicians to make more of these services available to patients at the Torrance Memorial campus," says Aziz Ghaly, MD, Cedars-Sinai cardiac surgeon and director of cardiac surgery at Torrance Memorial's Lundquist Lurie Cardiovascular Institute.
Looking Toward a Bright Future
After celebrating the five-year anniversary of their partnership, Torrance Memorial and Cedars-Sinai are looking forward to continued expansion—enhancing access to resources, expertise and clinical trials at Torrance Memorial while enriching the care Torrance Memorial physicians and staff provide to patients, their families and the entire South Bay community.
"These collaborations have enhanced the scope of services we can provide to the people in the South Bay, and we've seen a very, very positive response from the community," says Keith Hobbs, president of Torrance Memorial Medical Center. "Our patients appreciate they can continue to get the care they've always trusted close to home at Torrance Memorial and also have access to more resources and expertise of Cedars-Sinai." •