NEWS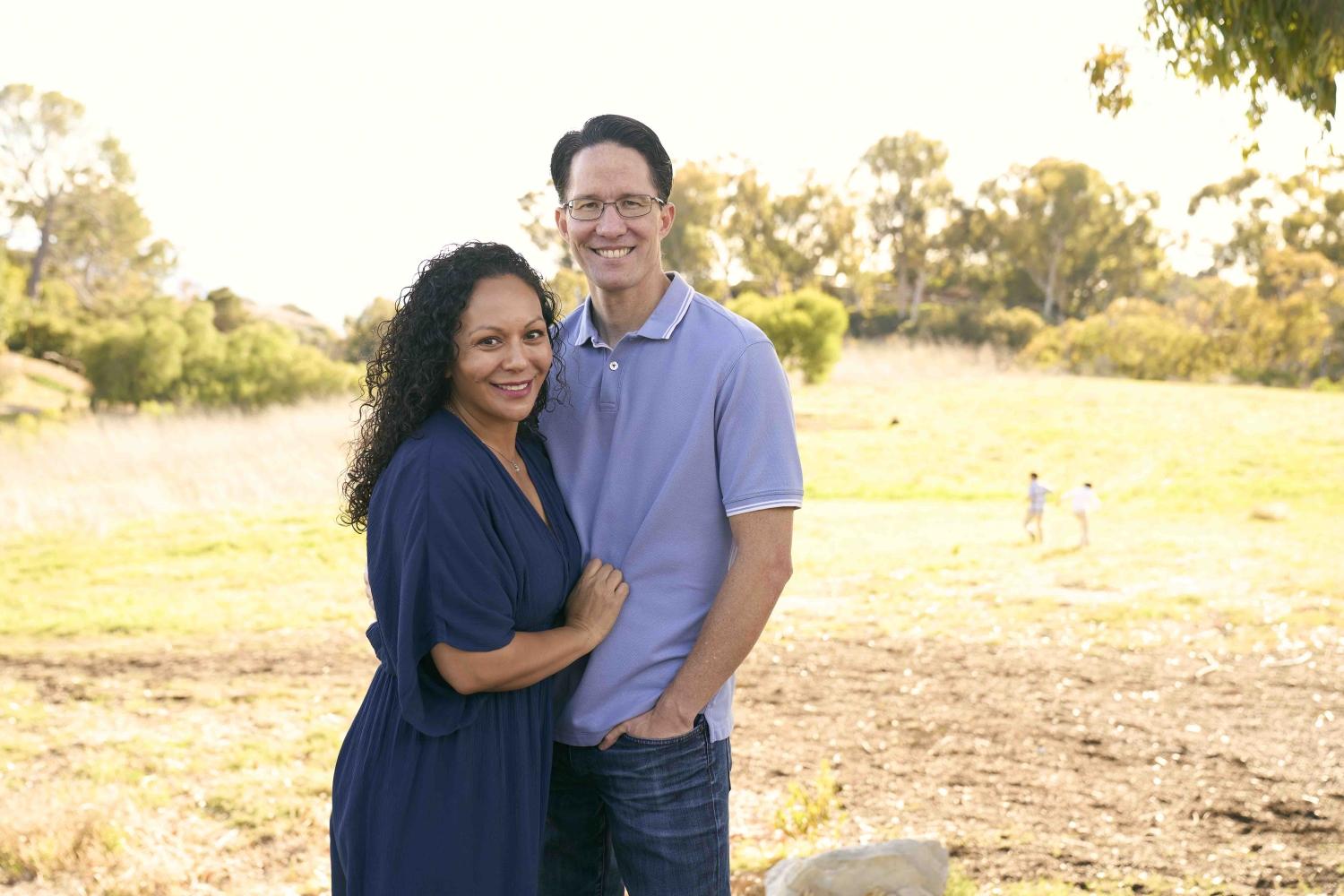 A Personal Connection to Cancer Care
Written by Nancy Sokoler Steiner | Photographed by Vincent Rios
Melody Lomboy-Lowe and Thomas Lowe, MD, understand cancer from both sides. Melody overcame childhood acute lymphoblastic leukemia, having undergone treatment from ages six to nine. Dr. Lowe, a specialist in hematology and oncology with the Torrance Memorial Physician Network, practices at the Hunt Cancer Center. In fact, he chose his specialty as a result of his wife's experience.
The couple met as high schoolers while working as summer swim instructors and lifeguards in Sierra Madre. He was 17; she was 16. Thomas already knew he wanted to become a physician. "I always thought studying the human body was fascinating," he says. "How could it not be, as you are studying yourself?"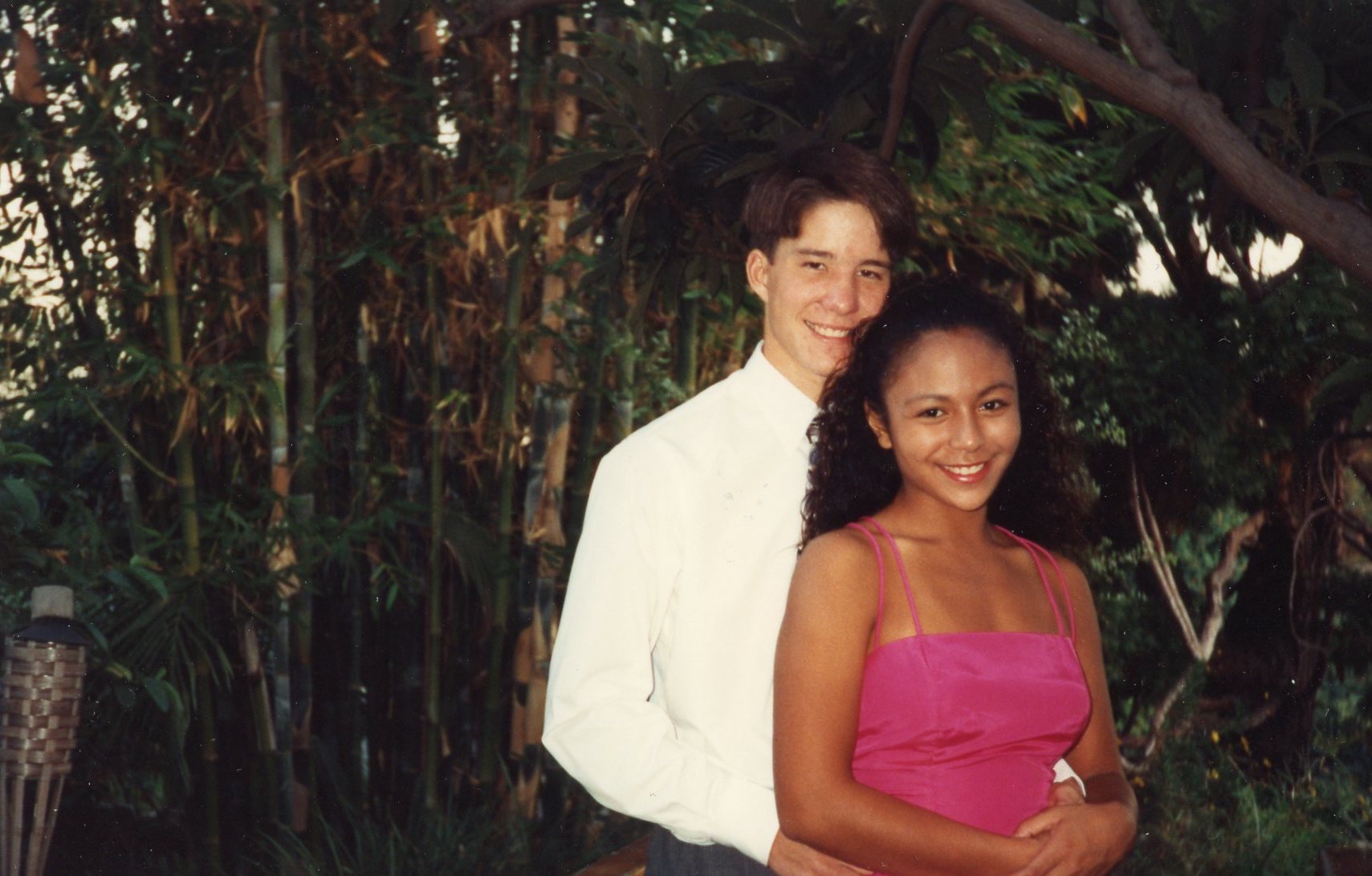 Melody's story inspired him to explore oncology. He began volunteering with her former physician, Robert Rosen, MD, at the City of Hope.
"I sat with him when he did bone marrow biopsies. He showed me how to review blood and bone marrow slides under the microscope—what were normal cells and what were cancerous," recalls Dr. Lowe. "The most impressive thing about him, though, was his empathy and how he counseled patients and their families. You could tell he shared in the joys and sorrows of his patients, and it was okay to share in those feelings."
Today Dr. Lowe brings those same qualities to his own work as a cancer physician. "I believe in treating the whole person, not just the disease," he says. "Every patient is different, and each person has unique, individual goals and desires."
"Dr. Lowe is an exceptional oncologist, both for his clinical skills as well as the connection he makes with each of his patients," says Heidi Assigal, vice president of Torrance Memorial Physician Network. "As an academic, he brings the best, most current therapies to his practice. And as a caregiver, he openly shows his care and commitment to each of his patients. When patients see him, they know they are in good hands."
Dr. Lowe's practice, Torrance Memorial Physician Network – Cancer Care, follows Medicare's Oncology Care Model. This standard, undertaken by fewer than 200 practices nationwide, recognizes a patient-focused approach.
"It means our practice, in concert with Torrance Memorial, is dedicated not only to excellent clinical care but also to supporting patients throughout their treatment," says Dr. Lowe. "That support is made possible thanks to services such as nurse navigators, social workers, palliative care specialists and a scheduler-to-doctor ratio of 1:1. At the Hunt Cancer Center, oncology, infusion services and support services are all under one roof."
Dr. Lowe serves on Torrance Memorial's general and breast cancer tumor boards, meetings of multidisciplinary physicians and other providers representing the full spectrum of cancer care. The experts review new cases and formulate personally tailored care plans. In addition, Dr. Lowe and his partner, Andrew Horodner, MD, conduct lung cancer clinical trials to test new immunotherapies and targeted therapies.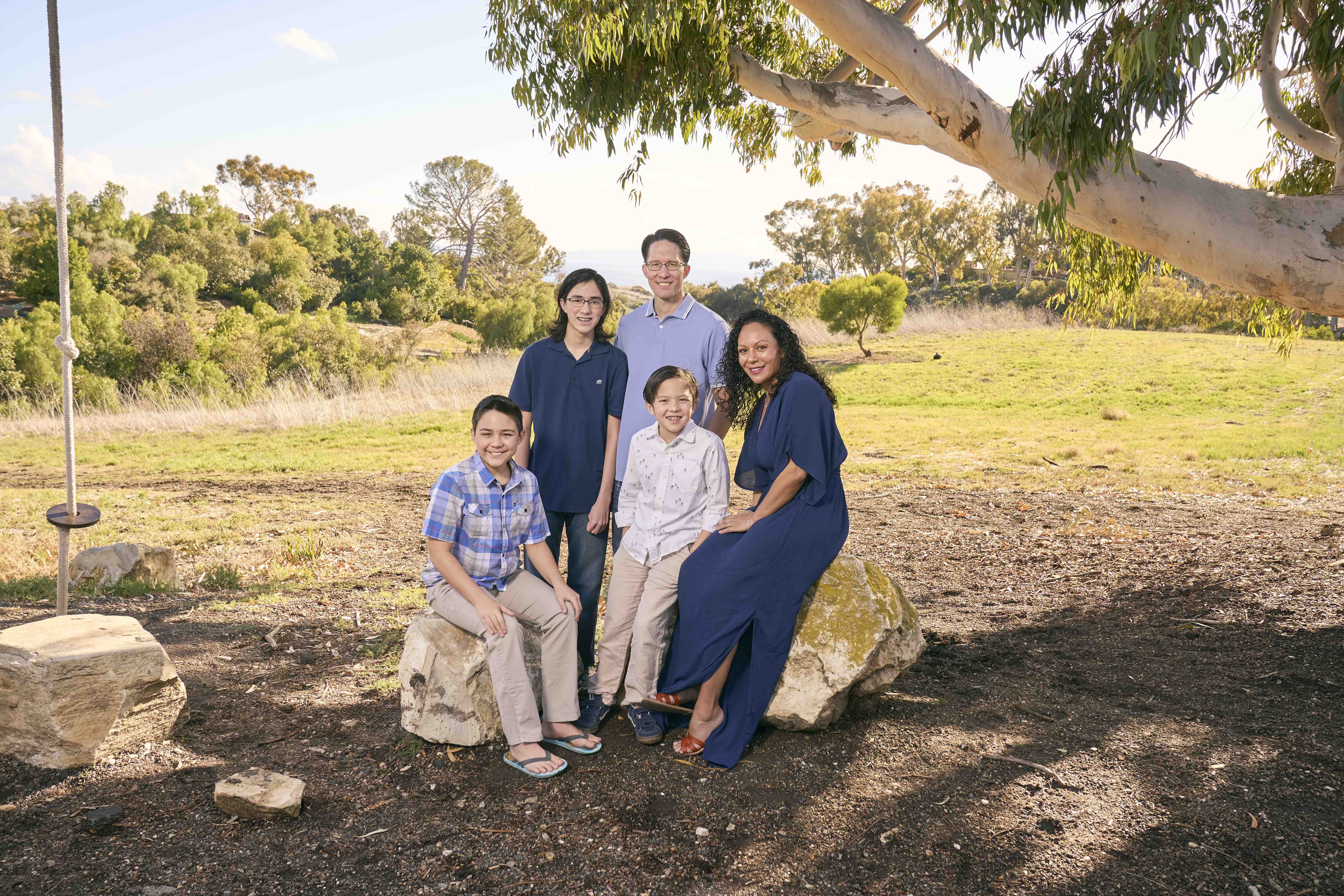 Melody and Dr. Lowe have supported childhood cancer organizations throughout their 19-year marriage. Last year they joined the Ambassadors, a group committed to supporting Torrance Memorial's mission, vision and values. Financial contributions provided by Ambassadors fund cardiovascular, cancer, neuroscience and orthopedic programs and services.
"When the pandemic hit, Torrance Memorial really stepped up. In January we experienced the highest number of COVID-19 patients in the hospital," says Dr. Lowe. "Despite the hardships that created, patients were extremely well taken care of by the physicians, staff and administration. Philanthropy helped make that possible. You need philanthropy to be able to consistently provide excellent care, that is why we thought it was important to become Ambassadors. We want to support the medical center, which in turn serves our whole community."
Melody benefitted from philanthropy as a child and sees joining the Ambassadors as a way to give back. "My parents couldn't have afforded my treatments at City of Hope nor the summers I spent at Camp Ronald McDonald for Good Times," she says. "Just as I was a beneficiary of generous donors, I want to pay it forward by supporting the excellent care at Torrance Memorial."
She also supports and has chaired events for Pediatric Therapy Network, which provides therapies and programs for South Bay children with special needs. She and Dr. Lowe are longtime supporters of Camp Ronald McDonald for Good Times. They worked as camp counselors as UC Irvine college students and for years afterward. More recently, the couple has hosted events in their home to raise funds for camp scholarships.
With her niece Gracelyn Bateman, Melody founded the Luna Peak Foundation. The nonprofit creates inspirational products for cancer survivors and people dealing with grief. Their book, Beyond Remission: Words of Advice for Thriving, showcases photographs of cancer survivors along with quotes about their experience.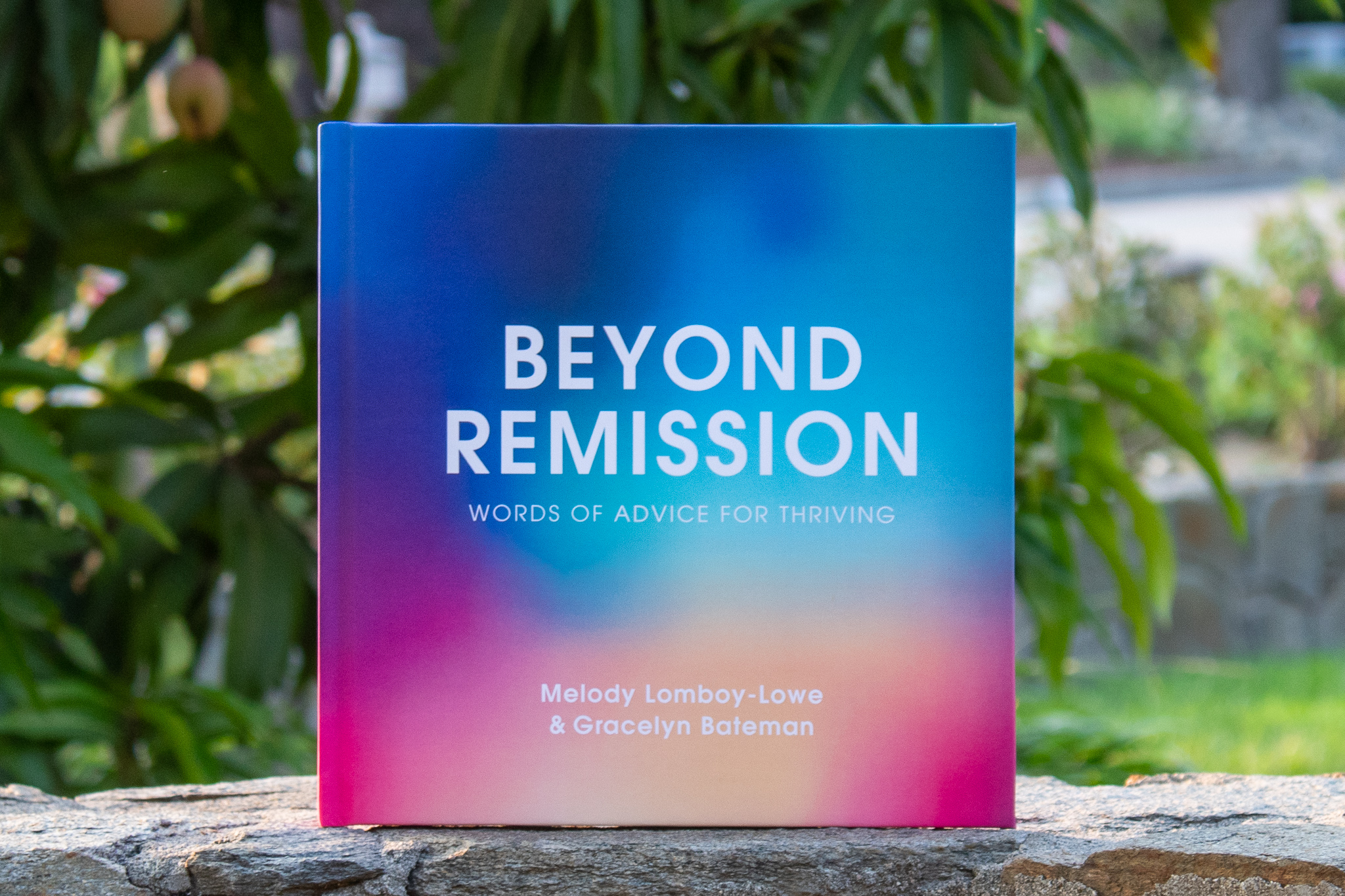 "We want to give hope to people upon diagnosis," says Melody. "We show there is life after cancer, and it can be a good life."
"Starting treatment can be scary," adds Dr. Lowe. "This book allows new patients to see people like themselves who have come out the other side."
Luna Peak is currently compiling a new book, Snapshots of Life After Loss, which features portraits of those who have experienced grief holding an item representing their lost loved one. The book is slated for release next year.
When not involved in their professional endeavors, the couple enjoys spending time with their three sons, ages 15, 12 and 9. Melody was a collegiate swimmer, and the boys also participate in the sport. They also play basketball and water polo, and the family enjoys hiking. Their favorite activity, skiing in Mammoth, had to be postponed this year due to the pandemic.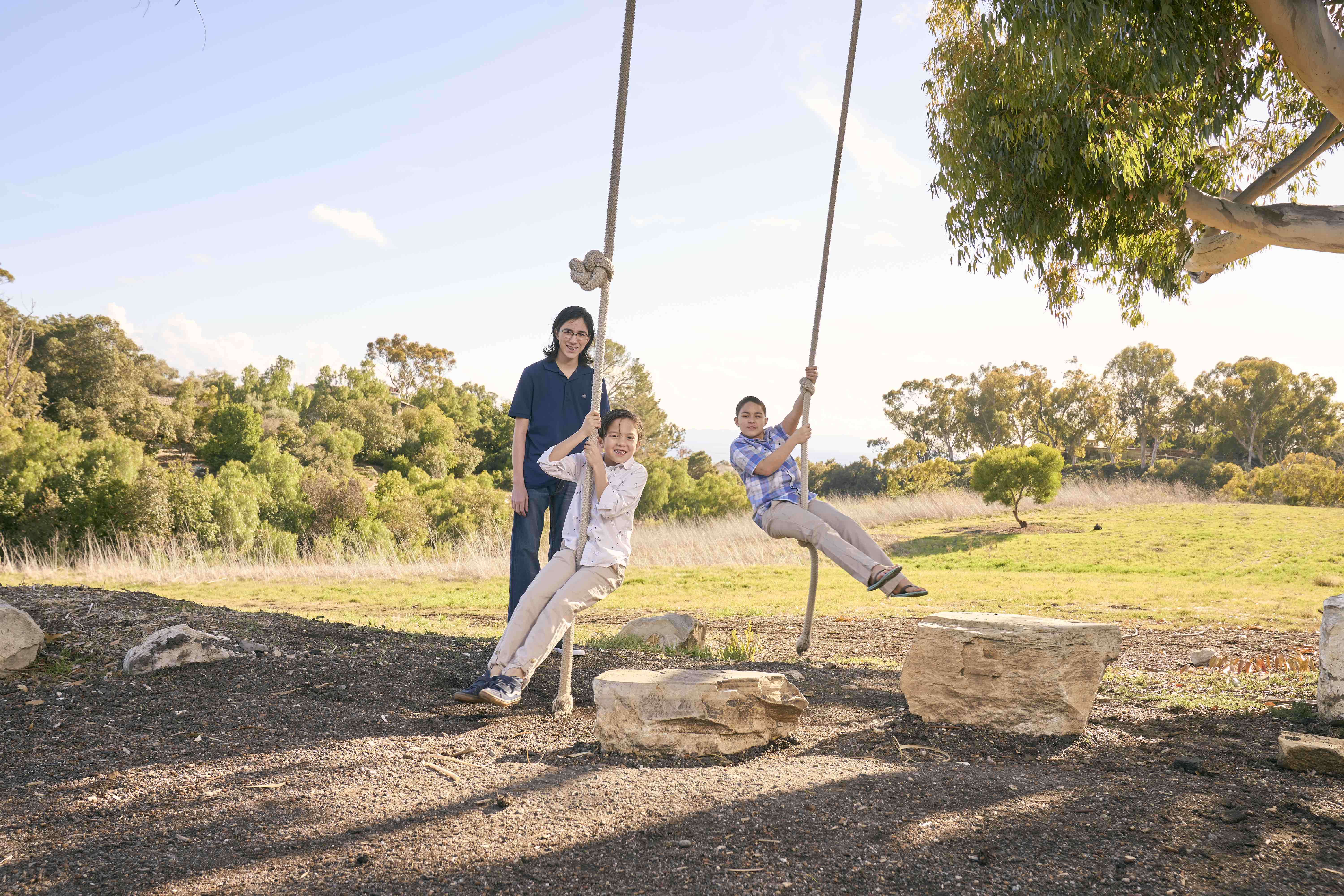 Melody and Dr. Lowe seem to have passed their altruism to their offspring. Their youngest son recently announced to his class he wants to become a cancer doctor.