NEWS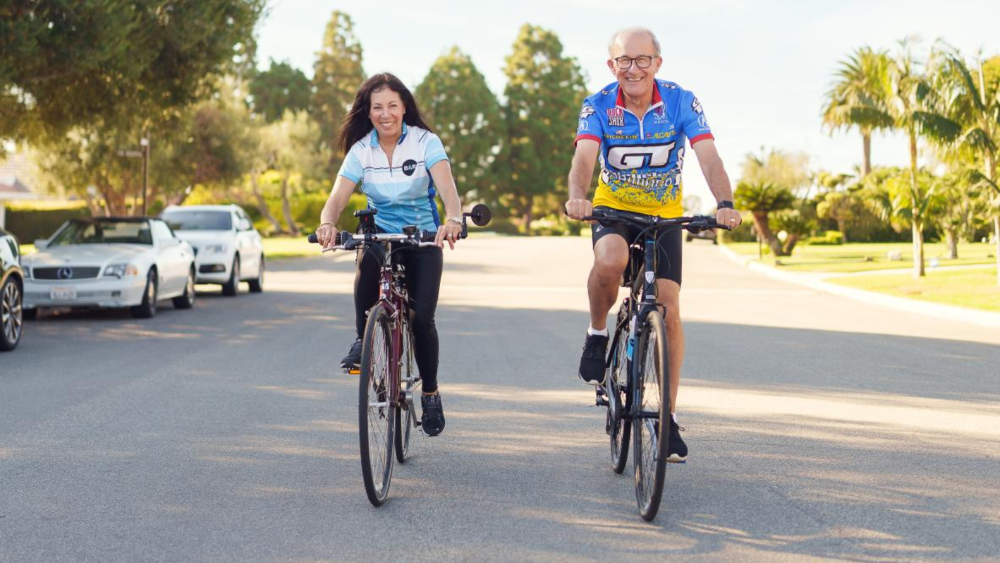 Patron Profile: A Ledger of Good Deeds - Accounting pros Lisa and Chuck Noski share their resources and knowledge.
Written by Nancy Sokoler Steiner  |  Photographed by Vincent Rios
Charles (Chuck) Noski was only 11 years old when his father sat him down and said it was time for him to choose a career. "I think you should be a CPA," said his father. To which Chuck promptly responded, "What's that?"
The youngster went to the library to research what a certified public accountant does. Impressed when he learned a college graduate in the field could earn as much as $10,000 a year, Chuck concluded accounting might just be the right profession for him.
His father's suggestion turned out to be sound advice. Chuck went on to earn his undergraduate and graduate degrees in accounting and embarked on a career that would find him in top leadership positions at leading companies including AT&T, Bank of America, Hughes and Northrop Grumman.
Now retired, Chuck and his wife Lisa—a practicing CPA before stepping away to raise their two daughters—enjoy mentoring accounting majors through their involvement with California State University, Northridge and advancing health care as proud supporters of Torrance Memorial Medical Center.
Getting their start
After young Chuck received his dad's advice and checked out the accounting profession, he says, "I agreed that was a good choice for me, and for the next 30 years, that's what I pursued." He took bookkeeping and business machines classes in high school, then enrolled at Cal State Northridge as an accounting major.
Upon graduation, he took a position with Haskins & Sells (now Deloitte), one of the then Big Eight accounting firms. Ten years later, at the age of 30, Chuck made partner in the firm.
Lisa also had a clear idea of her career choice from an early age. She planned to become a dentist and enrolled in the predental program at UCLA. A family emergency prompted her to change course. She wanted to find a major that would allow her to graduate ready for employment, rather than invest four additional years in dental school. So halfway through her junior year, she switched her major to economics, attending summer sessions to complete all the requirements in time for graduation.
She began working for Security Pacific National Bank, then moved to the corporate offices of A.J. Industries, a multi-industry manufacturing company headquartered in Brentwood that was later sold. It was there Chuck and Lisa met. Her company was one of Chuck's clients.
After the pair started dating, Chuck offered Lisa the same advice his father had given him: he urged her to become a CPA. That didn't scare Lisa away. She began studying for her license, which she earned after she and Chuck were wed at Wayfarers Chapel in 1982.
They moved from Northridge to the South Bay and have lived in Palos Verdes ever since. The pair maintain an active lifestyle that includes golf and biking, both locally and abroad. They enjoy taking adventure travel bicycle trips with friends that provide close-up views of some of the world's most scenic areas as well as wine-tasting excursions in California and Europe.
Growing families and building careers
After 17 years at Deloitte, Chuck's largest client, Hughes, recruited him to join them. He accepted a corporate controller position and went on to become chief financial officer (CFO) and then president of the company. During his early years at Hughes, he earned his master's degree in accountancy at Cal State Northridge by attending classes at night.
He later joined AT&T as CFO, commuting weekly from home to New Jersey for three years. He attempted to retire at the age of 50 but was soon recruited by Northrop Grumman as CFO. After another attempt at retirement, Chuck later became CFO of Bank of America, where he again commuted across the country, this time to Charlotte, North Carolina.
He retired "for real" at age 60 and continues to serve on corporate boards of major companies. Over the past 20-plus years Chuck has served on several boards, including AT&T, Microsoft, Morgan Stanley, Northrop Grumman and Wells Fargo.
Meanwhile, Lisa worked in the tax field for 10 years. When Chuck started traveling extensively, she decided to stay home with their then-2-year-old daughter, Michelle. Younger sister Jennifer arrived four years later.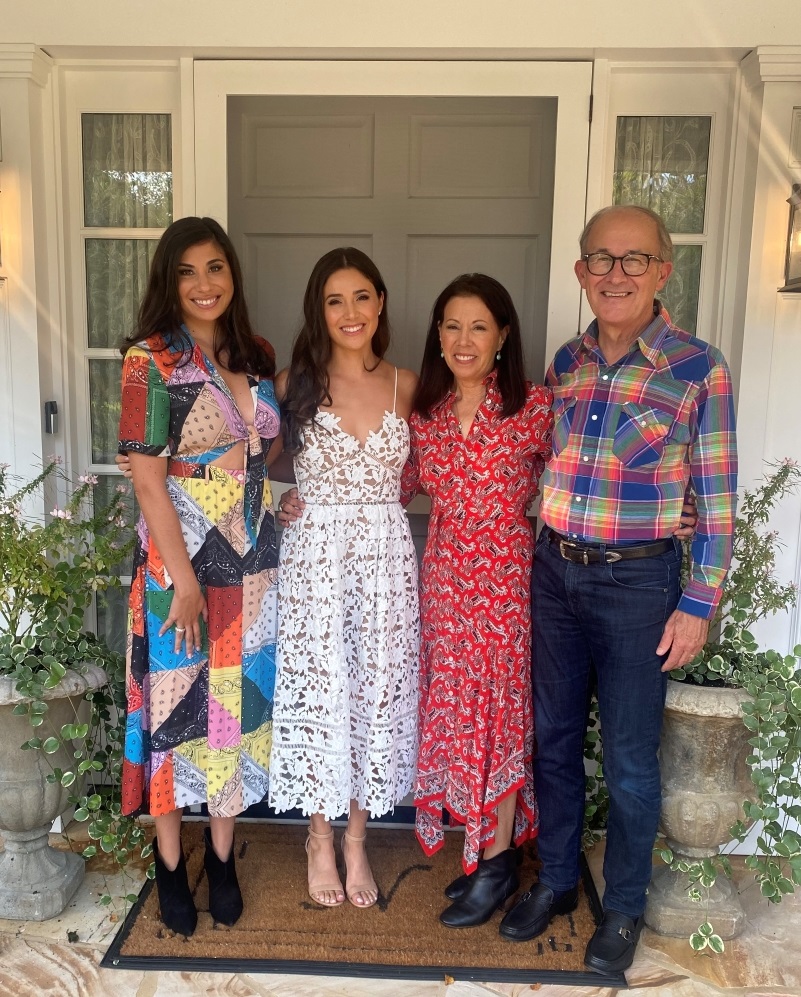 Lisa recently attended an Ambassador-sponsored program featuring board-certified internist and cardiologist Nadia Curran, MD. "She educated a group of women about the importance of women's cardiac care and how heart challenges are a bigger mortality risk for women than cancer," says Lisa. "Dr. Curran did a fabulous job of making everyone feel comfortable and welcome to ask personal questions."
The Noskis are also grateful for the care Lisa's father received through Torrance Memorial's hospice program in 2021. "I had no idea the breadth and support hospice could offer," says Lisa. "Everybody was so caring and kind and professional. The nurses, the 24-hour phone support, the chaplain and the doctor gave me the confidence we were doing everything we could for my father. I never imagined I'd have that kind of support which helped make me feel I was never alone."
In addition to appreciating the care provided at Torrance Memorial, the Noskis have high regard for president and CEO Craig Leach. "Craig and I both started our careers at Deloitte and have stayed in touch," says Chuck. "He is an exceptional leader and an important force driving the hospital forward. Health care in the U.S. is a changing landscape, and Craig has done a great job of keeping Torrance Memorial Medical Center foot-forward."
It appears in the case of the Noskis, father really does know best. A piece of sage advice given to a young boy blossomed into two gratifying careers. And thanks to the generosity of the couple who pursued those careers, many lives have been changed for the better. •