NEWS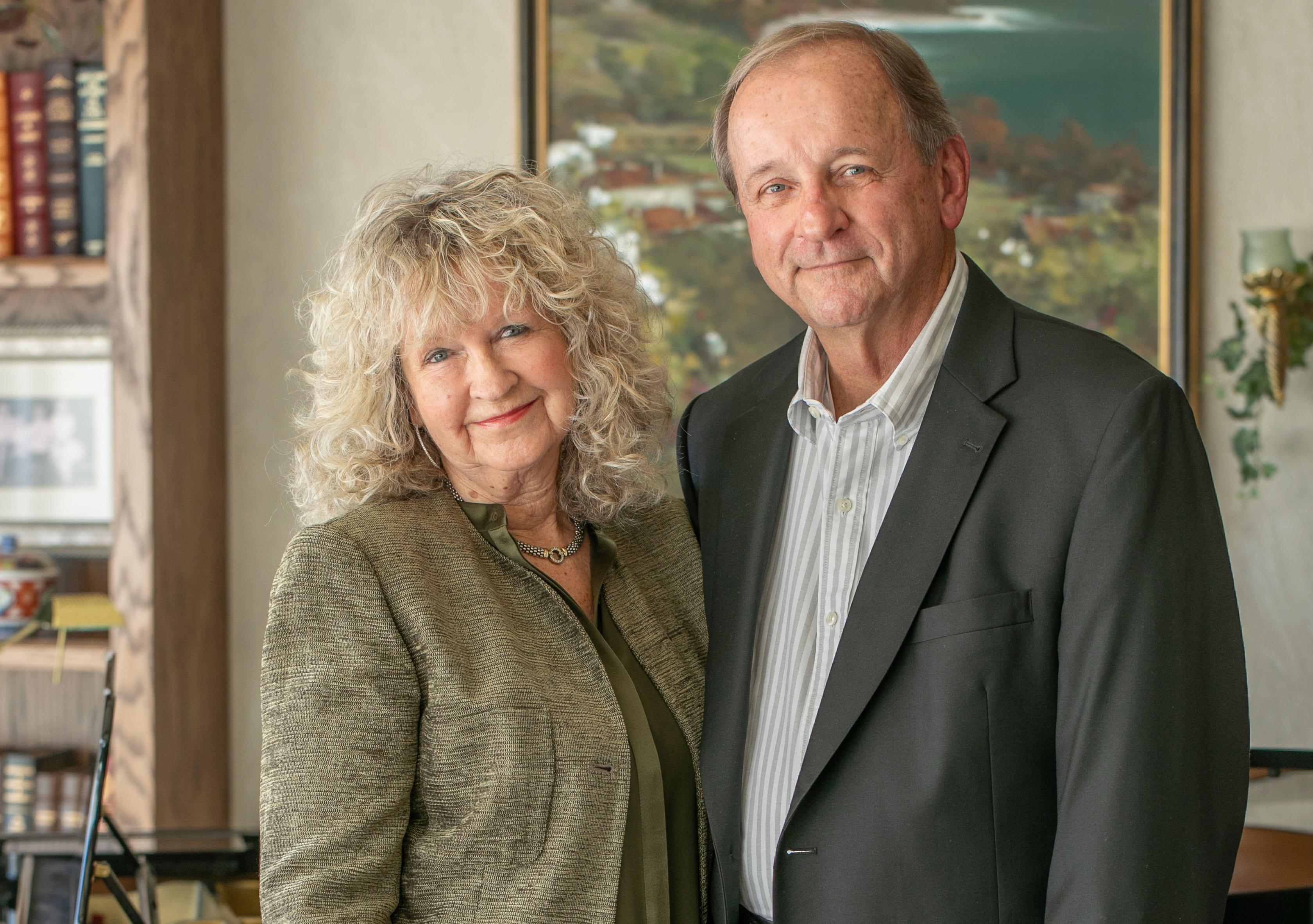 A More Convenient Option
Jake and Betty Belin of Rancho Palos Verdes can easily list three compelling reasons for their desire to lend financial support tothe construction of Torrance Memorial's new Hunt Cancer Center. The first reason is related to geographic loyalty. Most of their family's physicians are and have been historically located in the South Bay. The second is the desire to give back to the community for a family member's care. The Belins were caregivers to Jake's late mother from 2003 to 2007, which involved frequent hospital stays.
The third reason involves a more recent two-year tale of survival—one that includes thousands of miles of driving up and down the 405 freeway. In January of 2017, Dr. Tim Norcross, DO, Jake's primary care provider, noticed something unusual in Jake's blood labs. A diagnosis confirmed that Jake, age 68 at the time, had multiple myeloma, a potentially fatal cancer of the blood plasma cells.
Jake's treatment journey took him to the UCLA Medical Center, where he began a year of medication treatment, intensive chemotherapy and an eventual stem cell transplant. The treatment and side effects, such as fever and nausea, led him to spend countless hours in the medical center's infusion center, where he received antibiotics and other IV medications. His wife, Betty, was his primary source of transportation as well as emotional support.
"It was really like a year of our lives just disappeared," says Betty. Jake continues, "I don't begrudge going to UCLA. They offer great doctors, technicians, nurses and world-class treatment, but the drive was up to an hour and a half, and often times we needed to be quite close to the hospital." Jake and Betty actually made a temporary move at one point so they could be near the hospital during a more intensive part of the treatment.
Inspiration to Help Others
It was during this time the Belins took note that Torrance Memorial was about to embark on construction of the new 37,000-square-foot Hunt Cancer Center. Subsequent to that was the announced affiliation with Cedars-Sinai, which promised to bring access to new and innovative clinical trials and a team of subspecialists who treat a broad spectrum of complex cancers. "It took on a new meaning to us that hadn't been there six or eight months before," Jake says.
Jake and Betty reached out to Torrance Memorial Foundation executive vice president Laura Schenasi, whom they had known for 15 years, to learn more about the project and opportunities to support it. The proposed 32-station infusion center immediately jumped out at them.
"When Betty and I make donations, we don't give to pie charts. We like something more specific and to know where the resources are going and being used," Jake explains. "We also like to be able to see the results—to see the smiles on people's faces [who have benefited from the donation]."
He continues, "The infusion center is where the rubber hits the road in your treatment. It's where you go to get well. It's also where you see others suffering the same condition you have. You can compare notes with fellow patients and support and encourage one another."
The Hunt Cancer Center is scheduled for completion in late 2019. The Jake and Betty Belin Infusion Center will be located on the second floor, surrounded by windows to allow natural light during treatment. Each patient will have their own generously-sized station, with access to multimedia infotainment and room for a supportive guest if needed during treatment.
"The Hunt Cancer Center is going to be really nice. And we want to make it possible for others to not have to make such a long journey," says Betty.
Today with treatment completed, Jake, a retired oil executive, is gratefully in remission from cancer. He and Betty, a former Federal Aviation Administration employee, are enjoying their free time, with frequent visits with their son, his wife and four children, who live in Nebraska and according to the Belins, "have been a tremendous support over the past two years."
"We have lived here for 35 years. We have lots of friends here and our son grew up here," Jake says. "We greatly appreciate this opportunity to give back to Palos Verdes and the South Bay and to play a small role to help establish what will be a first-class cancer center."
Written by Colleen Farrell