NEWS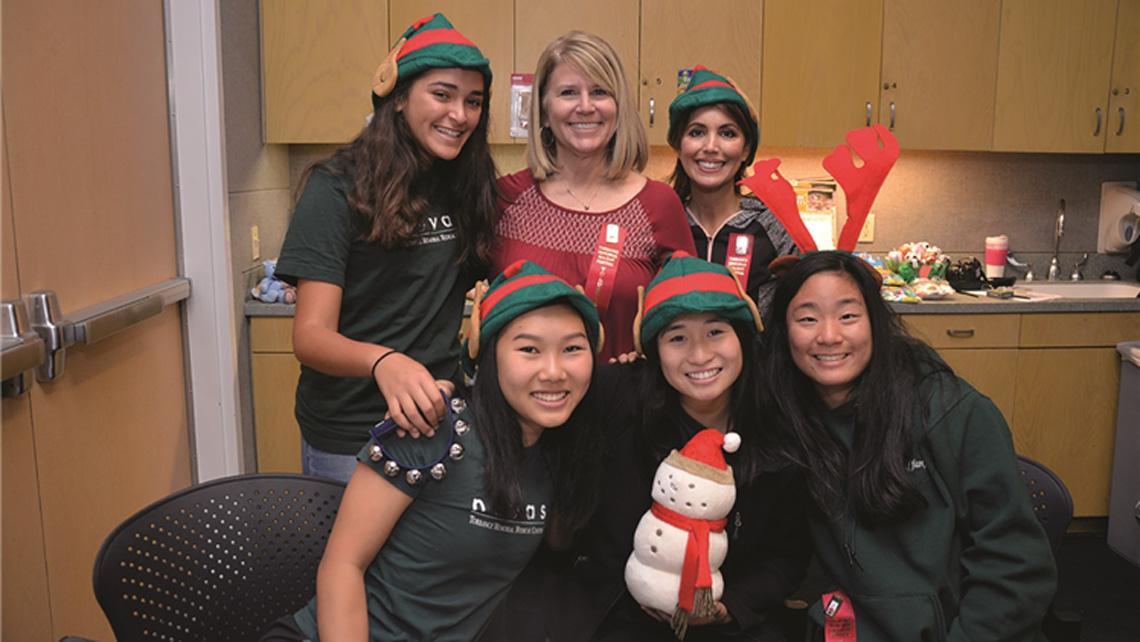 Lights, Camera, Holiday Festival: The Luminaries and Novas
For the past 30 years, the Luminaries and Novas volunteer organizations have provided exclusive support to Torrance Memorial Medical Center.
In addition to being "helping hands" at various events throughout the year, their fundraising efforts have included selling stocking stuffers and handmade themed blankets at Holiday Festival's Children's Marketplace, the Novas' annual bake sale, and most recently, a 5K at South Coast Botanical gardens.
For the past decade, their signature Holiday Festival event has been the Santa Lunch, which takes place on Sunday, the last day of the six-day festival.
"The Santa Lunch is not a fundraising event, but a fun-raising event," former Luminaries president Debbie Uba clarifies.
The popular affair is run by the Novas, a high school service group comprised of children of the Luminaries.
"The Novas love to interact with the children—painting faces, making crafts, playing games and awarding prizes," Uba says. "When Santa comes to meet each child and give them a small gift, parents not only have a great photo opportunity, but capture a special day in the life of a child."
All the activities, prizes and lunch are included in the price of admission.
"One of the most memorable events was witnessing the moment a child first saw Santa," recalls Uba. "The pure innocence and joy in her eyes and her voice as she cried out, 'Santa! Santa is here!' brought tears to the eyes of many of the Luminaries present. It is a reminder that there are only a few years in the life of a child when everything is new and magical and we need to treasure those moments."