NEWS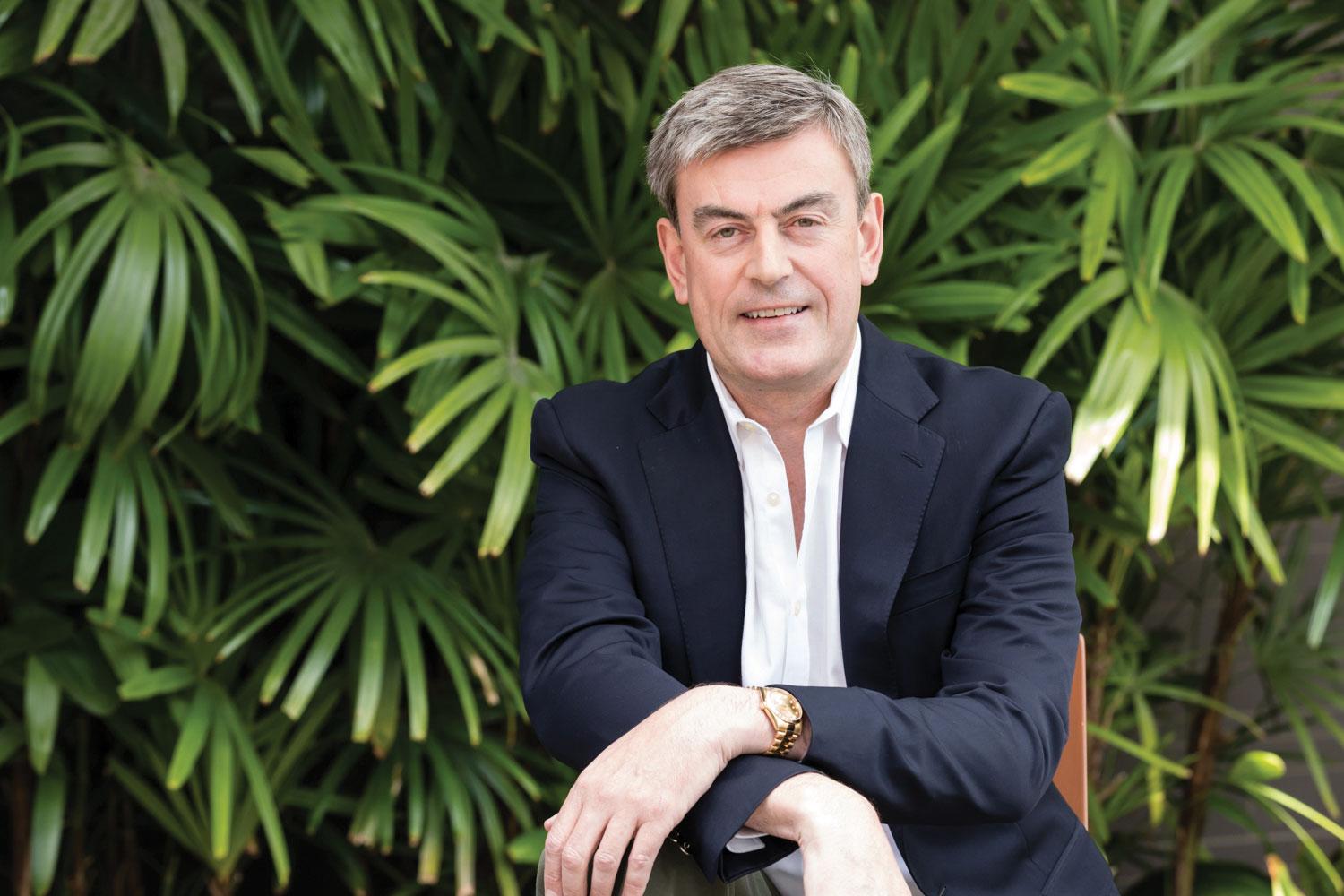 Leaving a Legacy
Written by Tabitha Hogue
Growing up on a flower farm in rural England, Paul Johnson and his family grew tulips, daffodils and other bright blooms that were sold to flower markets in London and Manchester, and as far afield as Rotterdam in the Netherlands. Now living in the South Bay, he has turned his home's yard into something of an English country garden with roses, hydrangeas and oleander.
"I do enjoy gardening in the sense that it gets you outside and back to nature. It's somewhat fulfilling and relaxing," he notes.
Perhaps part of what makes it relaxing is how different it is from the busy corporate world of international finance, where he has spent his career. Working in finance brought him to Los Angeles in his mid-20s. A few years later he moved to Torrance, where he was introduced to the work of Torrance Memorial Medical Center.
He remembers hearing about the hospital from George Graziadio Jr., a stalwart supporter of Torrance Memorial. At the time, Johnson was working at a bank owned by Graziadio.
"He would often talk about his activities there and the mission of the hospital," Johnson recalls. "He was a big advocate of supporting the community and giving back."
Graziadio's passion for philanthropy—and for supporting Torrance Memorial in particular—remained in the back of Johnson's mind, and a few years ago as he was putting together his estate plan, he decided he'd like to include a bequest for the hospital in his trust. As a single man with no children, Johnson wanted to make sure he left behind a legacy that would benefit members of the Torrance community.
"I think we all like the idea of seeing the direct impact of our giving in the community we live in," he says. "And that's certainly the case with Torrance Memorial, seeing not just the physical presence of the hospital and its outpatient facilities, but also how it contributes to the well-being of South Bay residents."
Now 58, Johnson is giving up 70-hour work weeks in the corporate world in favor of starting his new consulting business, Trade Lanes Consulting LLC. He has more time to give back to the community through volunteering and philanthropy, and he is also crossing items off his bucket list. A big fan of the outdoors, he enjoys hiking, playing volleyball and golfing, in addition to gardening.
"I was looking to rebalance time away from banking, essentially in favor of the things that bring joy and happiness to me and the people around me," he notes.
Johnson's planned contribution to Torrance Memorial is part of his desire to give back in the areas of health care and the environment. He knew the hospital had an outstanding reputation and felt confident his gift would be put to good use.
"I actually was a customer of the hospital a couple of months ago," he said. "I had fairly minor shoulder surgery to remove a bone spur. I was treated well, and that just reinforced the fact I'd made a good decision."