NEWS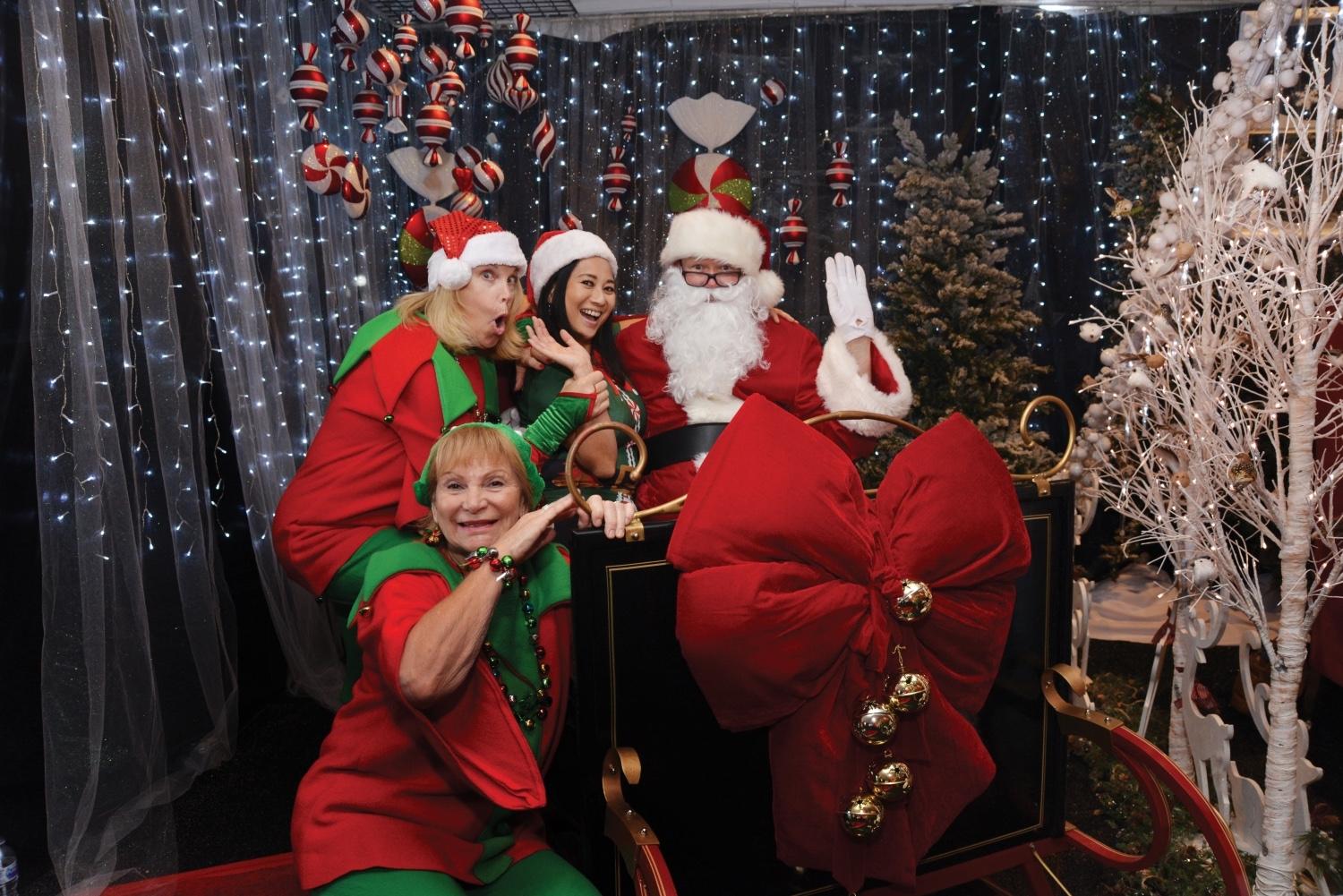 It Takes a Village to be Santa
Written by Laura Roe Stevens
Can you imagine Torrance Memorial's Holiday Festival without Santa, Mrs. Claus and the elves present? A team of volunteers works tirelessly during the six-day annual festival to ensure the North Pole crew is always there. And what do they receive in turn? The best gift of the season: spreading joy.
"I always enjoy the people who want their pictures taken with Santa," says Steven J. Thompson, pharmacy director at Torrance Memorial, who also plays the role of Santa every year at the hospital. "I have 80- to 90-year-olds climbing in the sleigh and telling me they haven't sat with Santa for years!"
Thompson has dressed in the red suit and white beard for more than 40 years—spreading joy to staff and patients alike in multiple departments at Torrance Memorial. "Several years ago, I was asked if I could fill in a couple of days for the festival because one of the Santas had foot surgery," he shares of how he got involved with playing the role at the festival.
Thompson has generously volunteered at the festival each year since. Why does the busy pharmacy director make the time? Because volunteering among the "beautiful trees and local entertainment gets me in the festive mood of the season."
You won't find a better Santa than Thompson, who doesn't let being tall intimidate young children. He does what it takes to ensure parents get a good holiday photo!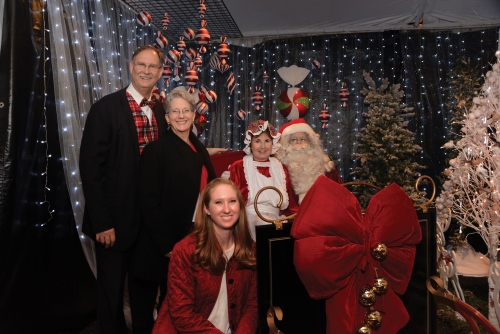 "When I see a child who is afraid to come sit with Santa, I will climb out of the sleigh and sit on the floor with a big book about Santa to be at eye level with them," he says. "I'll see if they will come look at the pictures with me so their parents can get a picture."
St. Nick isn't the only one who goes out of his way to accommodate children at the festival. Mrs. Claus and the elves also get quite a workout.
Diane Urquhart has been volunteering for the festival for 18 years, and her daughter Angie has been an elf for four. Both of them assist the children in line to see Santa. This includes lifting them up to Santa's sleigh, helping them down, reassuring them if they cry and assisting in writing letters.
And sometimes Mrs. Claus has to fill in for her famous husband if he's needed at the hospital children's luncheon. For Urquhart, the role is treasured. In fact, it's so important to her, she has done it while in pain.
"I will [volunteer as Mrs. Claus] until I can't do it anymore," she exclaims. "Last year I had a broken hip while I was doing this. I had my surgery and am perfectly fine now."
Her positive attitude is infectious, and one can imagine how much fun she has with the children. "I'm looking forward to doing more. I have a rocking chair I sit in, and I smile and say hi to all the children. It's a really happy time."
Urquhart is the only Mrs. Claus, so as she puts it, she enjoys having "a different husband every day at the festival." Her daughter and four other elves help take pictures, talk with the kids in line and make Christmas cards in the Santa booth.
"The little kids are afraid of Santa, and they cry and cry. We take their pictures anyway, because soon they will love Santa," Urquhart explains cheerfully.
Some children are too afraid to get into Santa's sleigh, but none are frightened of Mrs. Claus. "They tend to be more okay with me, because I'm like the old grandma. By the end of the day—believe you me—I'm one tired girl, from picking them up and putting them down and then smiling all day," she shares.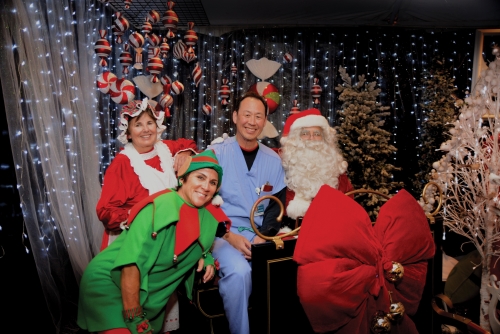 It's clearly a happy exhaustion, and one she wouldn't give up. Why? Because it lifts the spirits of some children who need it the most.
When asked what the most special moments have been for her as Mrs. Claus at the festival, she replies quickly, "We have a mailbox to Santa, and kids can write a letter and mail it to him. One year many children didn't ask for anything except having their daddies come home. Many of them were deployed (with the military). It touched me. I didn't realize so many were overseas. It's better now."
To say Urquhart is dedicated to Christmas cheer would be an understatement, as her role as a Holiday Festival volunteer has become a year-round commitment. "We work on it from January to December. I help decorate the Santa room, and then we do different trees—32 of them are for the festival and 10 go to the hospital."
She even creates her own tree each year to be auctioned off. This year's tree is an animal theme with deer and bears.
The Holiday Festival is an important tradition at Torrance Memorial and a true cornerstone in fundraising efforts. This year's event will be held December 3–8, and all proceeds will support Torrance Memorial's new Hunt Cancer Center—a two-story facility that will consolidate all cancer treatment and services. None of it would be possible without the generous time and effort of our volunteers.