NEWS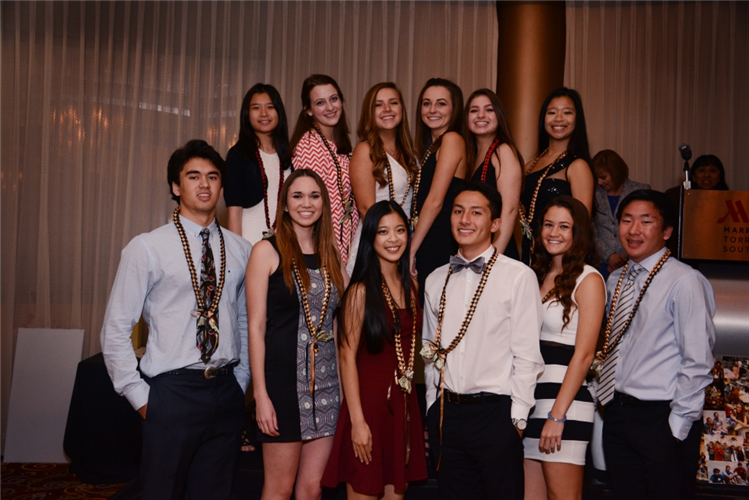 A Grand Check and a Grand Finale
Luminaries and Novas, two Auxiliary support groups for Torrance Memorial, celebrated their 25th anniversary at the 2015 Grand Finale by presenting a check for $25,000 to Torrance Memorial Medical Center at their annual Grand Finale event at the Torrance Marriott. The Novas also recognized 14 graduating high school senior members who have contributed more than 3,800 hours over their four years of volunteer service.
Novas members are high school students who receive valuable experience through various hospital volunteer opportunities in the hopes of inspiring them to have a lifetime of commitment to service. Beginning in the ninth grade, students work throughout the year supporting the medical center by volunteering their time and talents within the Foundation, Auxiliary and Home Health and Hospice departments. The Luminaries are comprised mostly of the Novas' parents.
Novas also volunteer in Escort services wearing Auxiliary blue jackets and assisting hospital personnel with deliveries and patient discharges. In addition, Novas and Luminaries organize a bake sale each year to raise money for Torrance Memorial.