NEWS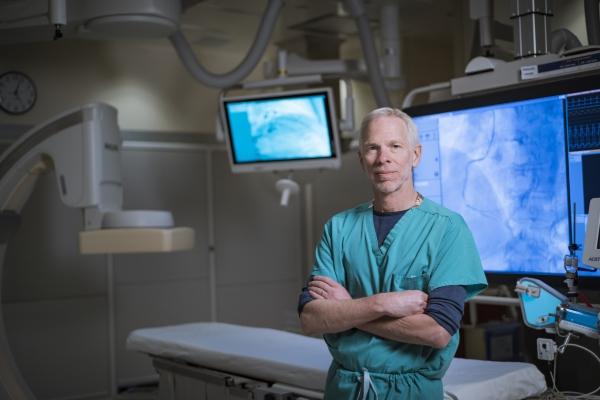 Experience Matters
At Torrance Memorial Lundquist Lurie Cardiovascular Institute, we are proud of the strength and depth of our cardiovascular program. From prevention through treatment, our numbers speak for themselves.
4,000
Torrance Memorial treated nearly 4,000 cardiac inpatients in one year, based on 2018 data from the Office of Statewide Health Planning and Development, making it the third busiest hospital among Los Angeles County residents.
"These numbers reflect the expertise of our entire cardiovascular team—cardiologists, interventionalists, surgeons and other specialized staff. Together we are providing the most up-to-date care, including the newest structural heart procedures such as TAVR, Mitri-Clip and Watchman. Our goal is to greatly improve outcomes and quality of life for our patients with all types of heart disease."
– Victoria Shin, MD, FACC, chair of cardiology division
1,000
Our program treats more than 1,000 heart failure patients every year, while reducing readmission rates.
"Recent breakthroughs in heart failure treatment, including new medications, makes living with heart failure more achievable than ever before. However, the key to a successful heart failure program like the one here at Torrance Memorial is patient education and follow-up. Our nurse practitioner takes a comprehensive, supportive and long-term approach to patient care that has become the cornerstone of our success. Additionally, our affiliation with Cedars-Sinai means our heart failure patients also have access to further advanced care—such as transplant— if necessary."
– Mark Lurie, MD, medical director, Lundquist Lurie Cardiovascular Institute
59 Minutes
At 59 minutes, Torrance Memorial has the fastest door-to-balloon time in the South Bay.
A ST-Elevation Myocardial Infarction (STEMI) receiving center, Torrance Memorial has been recognized as a regional and national leader in heart attack care. Our door-to-balloon (D2B) time ranks Torrance Memorial among the top 25% of hospitals in the United States.
"Door-to-balloon time is a key quality performance measure in treating heart attacks. The American College of Cardiology and American Heart Association recommend the artery be opened within 90 minutes, and recent studies have shown opening the artery within 60 minutes offers even better short- and long-term patient outcomes. At Torrance Memorial our team is actively engaged with first responders and has optimized care delivery in the ER to not only exceed the 90-minute goal, but to also best the 60-minute goal. This allows us to continue to provide the best possible care for the South Bay patients."
– Ankush Chhabra, MD, interventional cardiologist, peripheral vascular specialist
488
Torrance Memorial has performed the most TAVR procedures in the South Bay.
Since 2014, Torrance Memorial surgeons and interventional cardiologists have performed transcatheter aortic valve replacement (TAVR) procedures on more than 488 patients—a volume not seen in many other hospitals.
"As with any procedure like the TAVR, experience counts. Our surgeons and interventional cardiologists have a long-running, well-established structural heart program. As a result of that experience, the TAVR program at Torrance Memorial has had excellent results and outcomes that are superior to the national average. And most importantly, the TAVR procedure is helping patients who otherwise would have no treatment options."
– Salman Azam, MD, Interventional Cardiologist, Lundquist Lurie Cardiovascular Institute