NEWS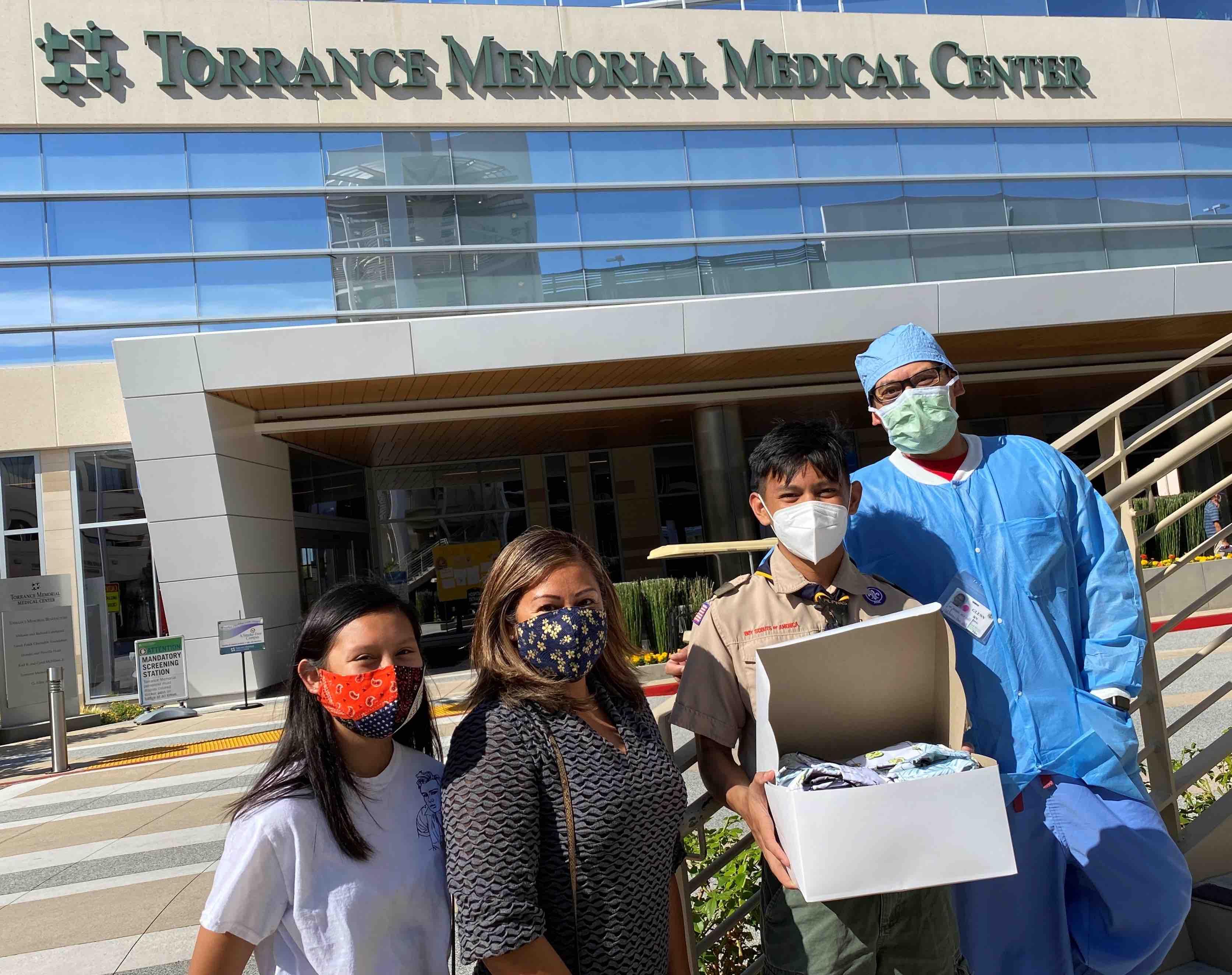 Eagle Scout Makes Face Coverings
Inspired to make a difference for frontline health care heroes during the COVID-19 pandemic, assistant senior patrol leader Tristan Pacleb designed his Eagle Scout project around sewing and donating 200 reusable face coverings for use by Torrance Memorial staff. Tristan enlisted help from his fellow Troop 211 Boy Scouts and managed shifts to maintain appropriate social distancing on the back patio of his home. With borrowed sewing machines—including his grandmother's (who also provided sewing lessons)—the face coverings were completed. Tristan, his parents and sister Mia delivered the face coverings to Torrance Memorial on July 21. Tristan has close connections to Torrance Memorial since his father, Glenn, is an operating room RN and his mother, Michelle, worked as an LVN for Home Health & Hospice.
Facebook Birthday Fundraiser Goes Viral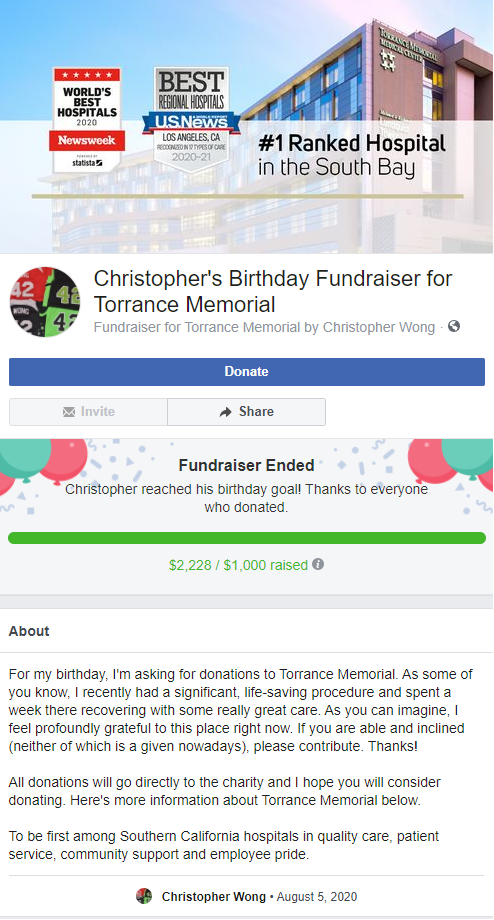 Feeling profoundly grateful to Torrance Memorial after a lifesaving procedure and spending a week in the hospital recovering, Christopher Wong posted a birthday wish on social media. His wish asked for donations to go directly to Torrance Memorial in recognition of the great care he received. He raised $2,228.
Starbucks for Stars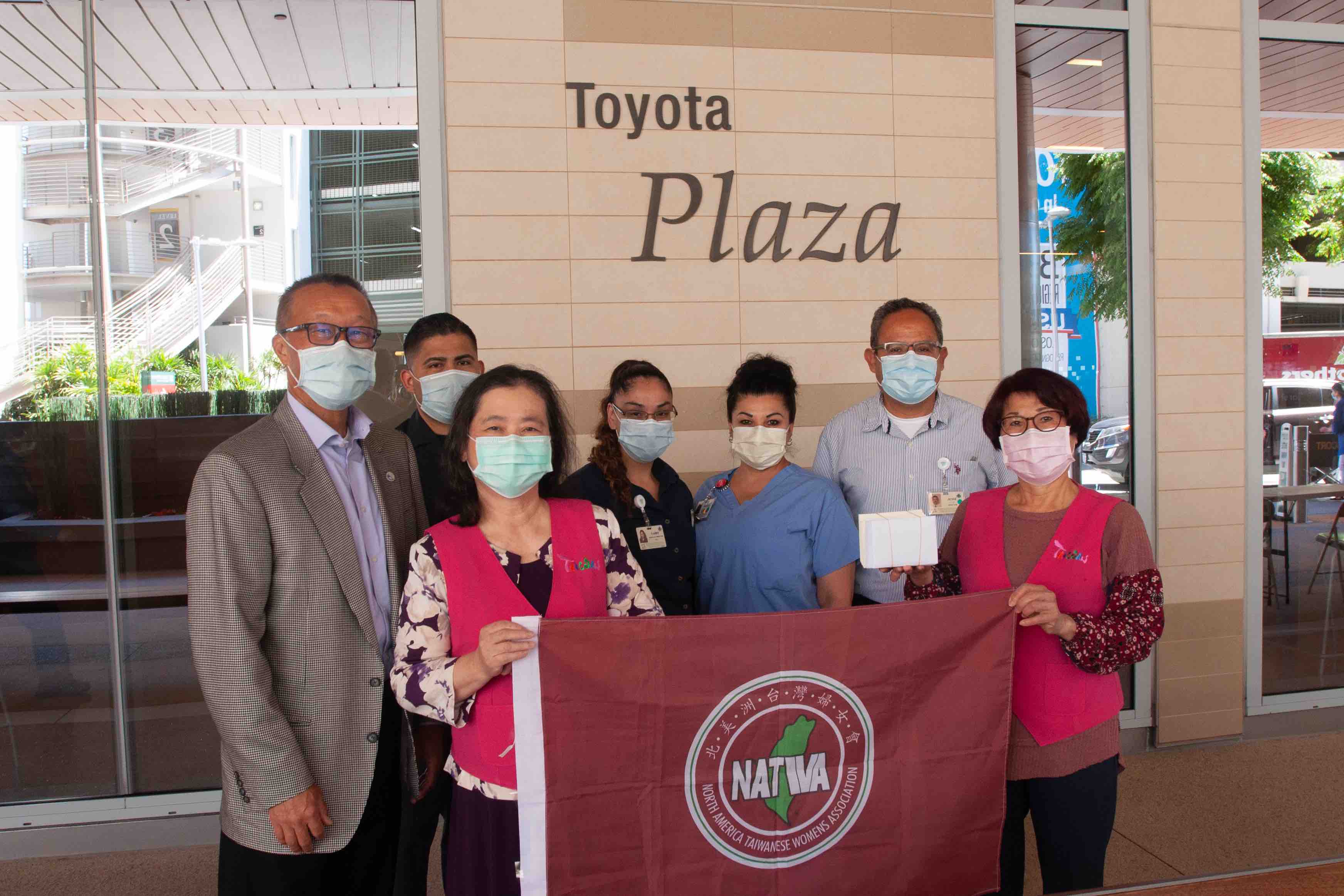 The North America Taiwanese Women's Association and Torrance city councilman George Chen presented the Torrance Memorial environmental services (EVS) management with 52 Starbucks $10 gift cards to honor the tireless work of EVS staff during COVID-19. George Chen (councilman, city of Torrance), Marvin Cruz-Santanta (EVS staff), Merlin Yang (president-elect, NATWA-SC), Gabby Sanchez (EVS staff), Rosalina Blanco (EVS staff), Jesse Castaneda (director EVS), Linda Wu (NATWA) Photographed by Dan Nguyen
Serving and Giving - Luminaries and Novas Class of 2020 Graduating Seniors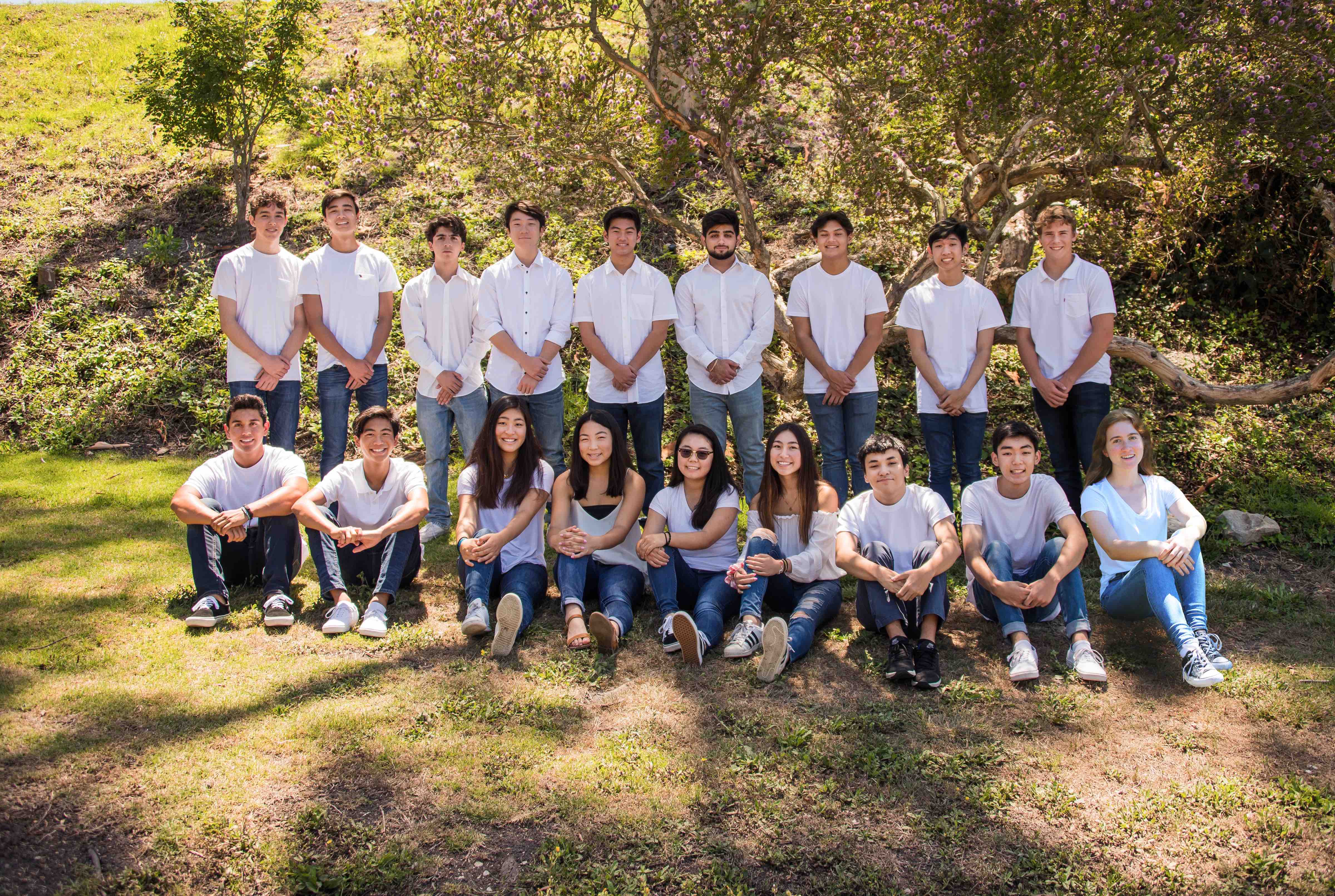 The Luminaries and Novas of Torrance Memorial Medical Center are nonprofit volunteer groups founded in 1990, involving mothers and their high school children (Novas) who provide services and financial donations to the hospital. To date they have donated more than $500,000 to support many important hospital projects.
This year, more than 6,000 hours were volunteered in escort services, Torrance Memorial fundraisers and community events on campus. The group brings smiles to patients with donations of blankets, hospitality kits and decorations in the transitional care unit. Luminaries president, Dr. Alice Diego-Malit, announced the 2020 class donations of $10,000 to Torrance Memorial Foundation and "wish list" items valued at $2,000 to the neonatal intensive care, pediatric and burn units.
The 2020 graduating class of 18 seniors celebrated their successes virtually due to social distancing requirements with a congratulatory senior gift package of novelty items including leis, gift cards, DVD and photos to celebrate at home with their families. Now more than ever, they are grateful for the experiences gained and the value of giving back to the communities where they live.