NEWS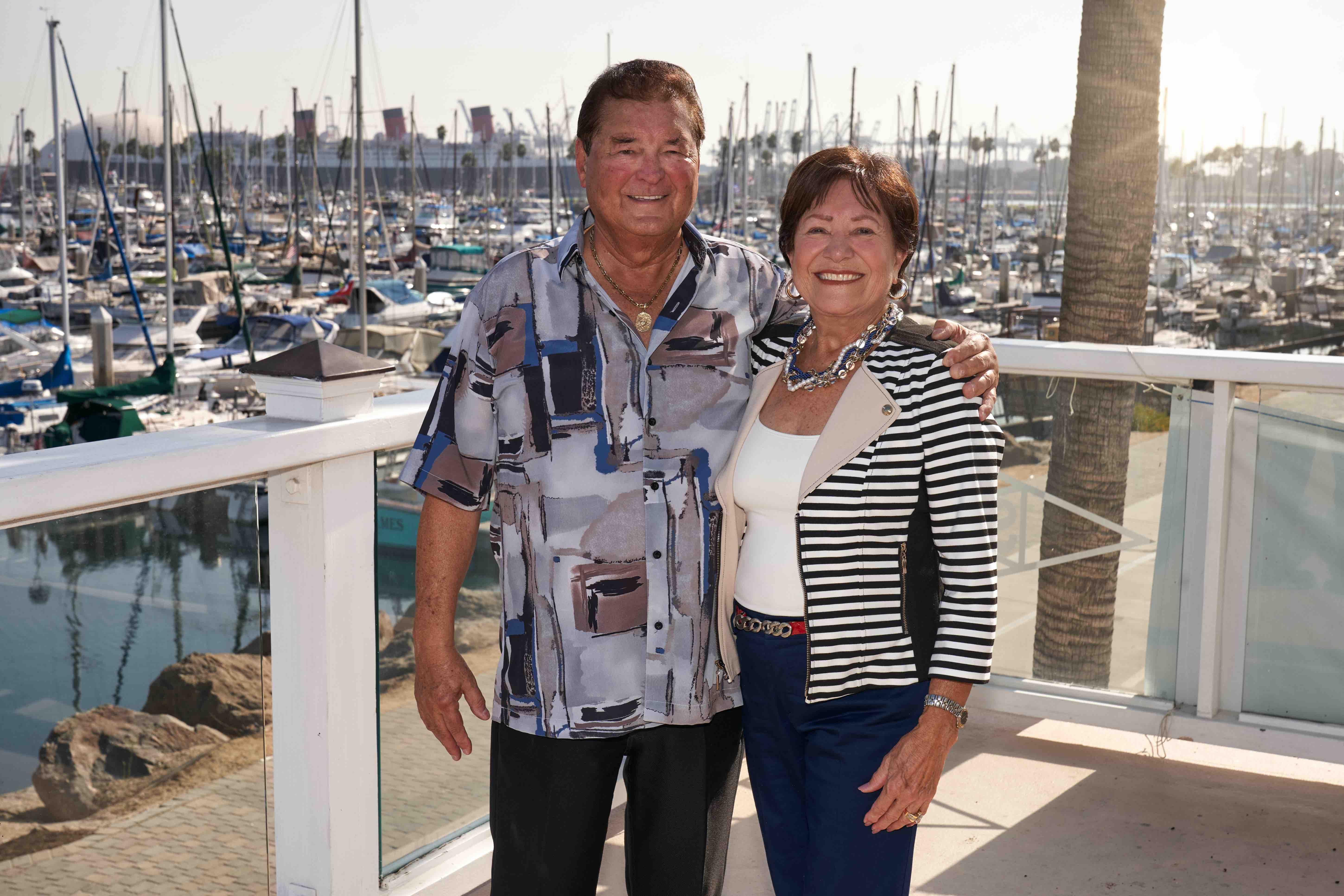 Crafting a Meaningful Life
Written by Nancy Sokoler Steiner | Photographed by Vincent Rios
Phil Pavesi used to supervise 3,000 employees as a division general manager at TRW. His wife, Christina, traveled to every continent as a flight attendant for Delta. Now the retired couple fills their days with hands-on activities, including supporting Torrance Memorial Medical Center.
Born and raised in a coal mining town outside Pittsburgh, Phil apprenticed with his father, an electrician and plumber. From the time he was six years old, Phil would spend his weekends and vacations accompanying his dad on jobs.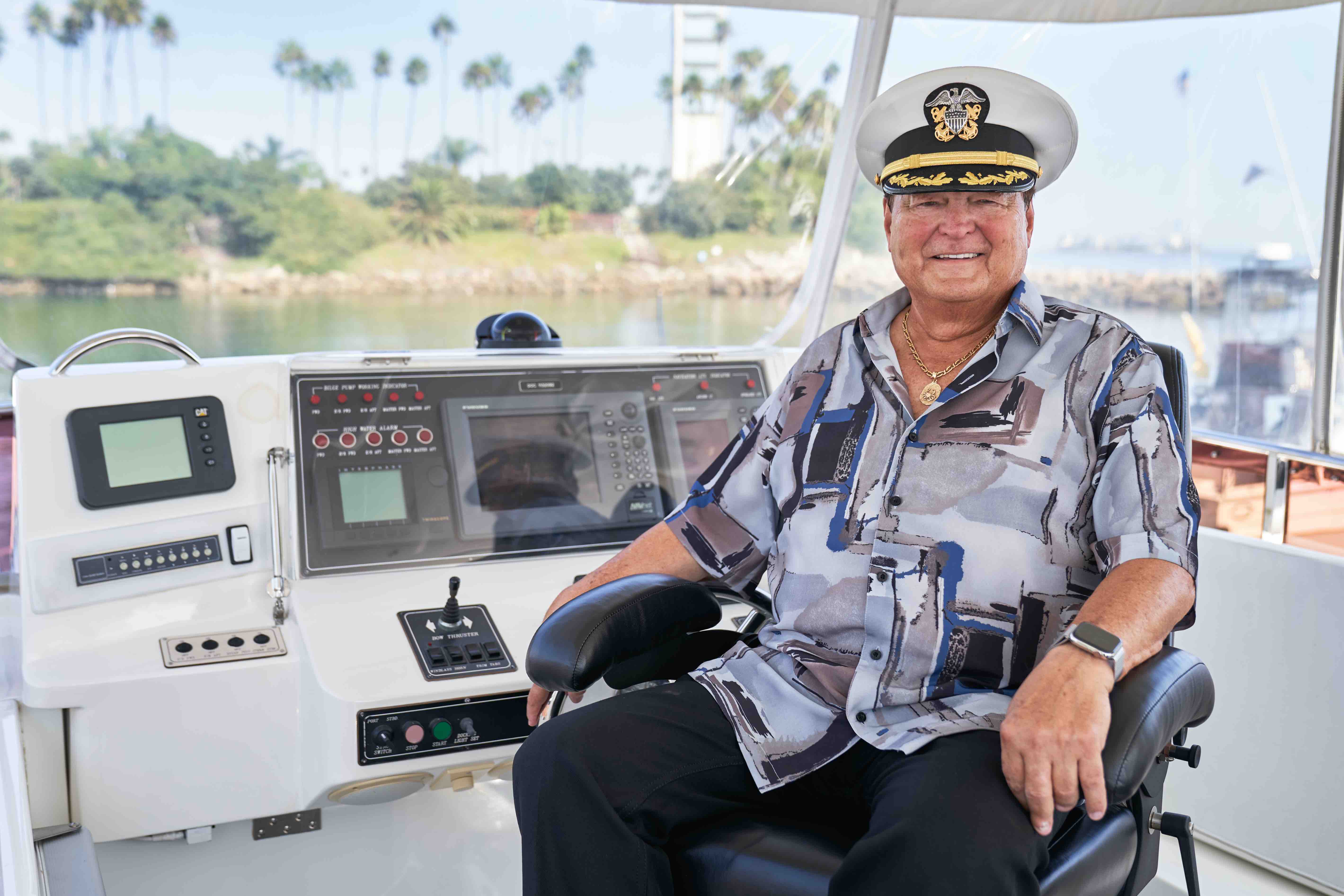 He picked up more than the trades from his father. "I've had 20 years of schooling, and I learned 70% of how to be a success from my dad," Phil says. "He taught me a work ethic, honesty, fairness, to treat all people with dignity. He taught me not to walk away from a problem but to always tackle it and somehow it would work out."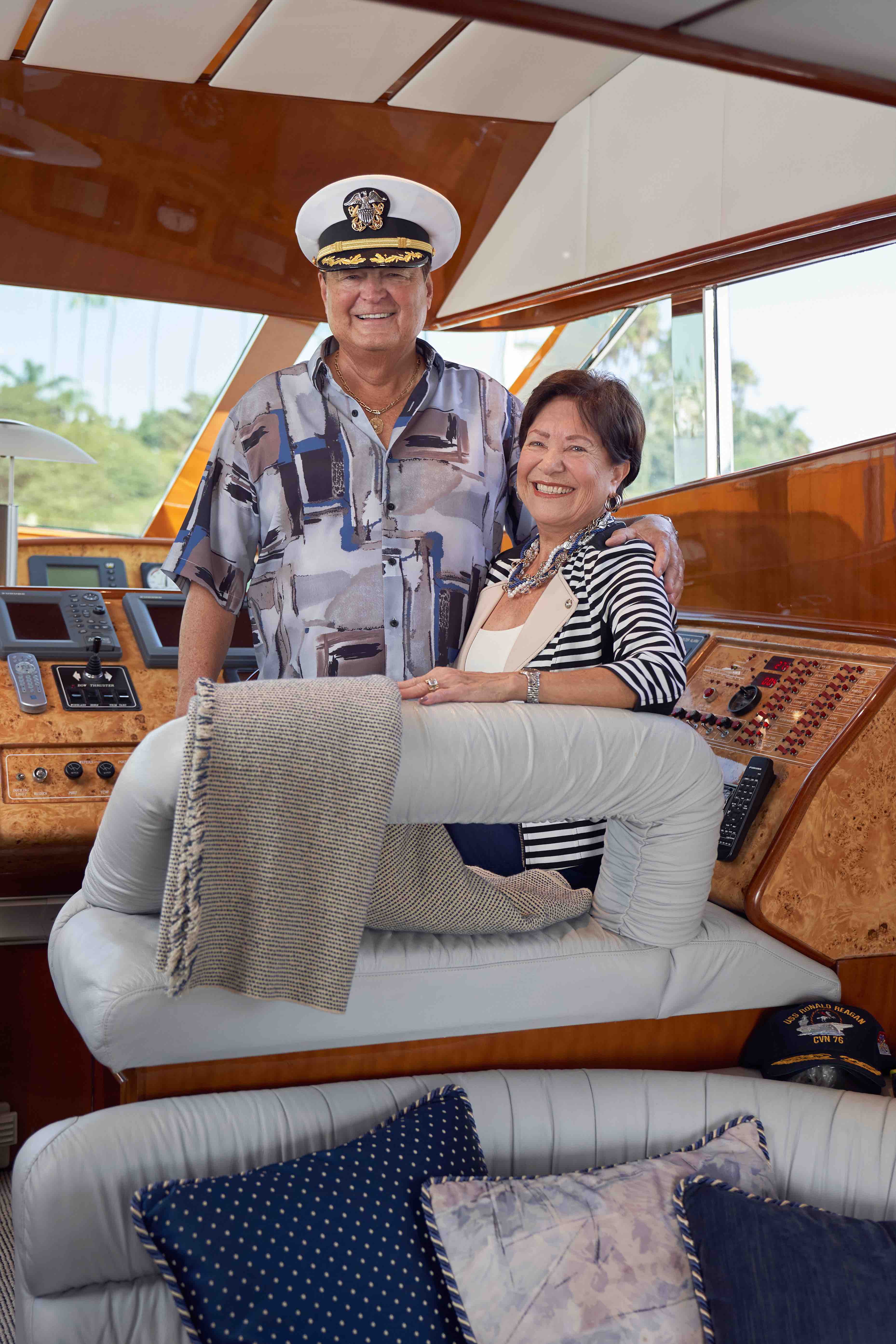 Phil's work ethic soon became apparent. During his sophomore year in high school, he enrolled in a 20-month electrical technician correspondence course. He completed it in 11 months. After a short stint repairing television sets, Phil got a degree in electrical engineering at Carnegie Mellon University.
In 1963, he headed west to Southern California for a job at North American Aviation, where he worked on the XB-70 experimental trisonic bomber. Soon he moved to TRW's Space and Defense program, where he remained for the duration of his career—with the exception of a stint at Stanford to earn his graduate degree in industrial management.
At TRW Phil worked on a variety of projects, including earth-orbiting satellites, interplanetary probes, space telescopes and spacecraft. The 10-hour days were hectic, but he found it rewarding to interact with and supervise such a diversity of employees, ranging from physicists to chemists to engineers to manufacturing personnel.
"I was never bored," he says. "Every day was different."
Always one to continue learning, Phil also took night school classes at UCLA to obtain his real estate broker's license. He purchased and operates apartment buildings along with his business partner, Virgil Bourgon, who is also a Torrance Memorial Medical Center Patron.
In 1997 during a routine physical exam, Phil's physician detected a problem. He was diagnosed with an aggressive prostate cancer and went to Torrance Memorial for treatment. Urologist Joy Paul, MD, performed a radical prostatectomy, and radiation oncologist Thomas Simko, MD, supervised Phil's external beam radiation treatment.
"I credit Torrance Memorial for the first time of saving my life," says Phil, who joined the medical center's Foundation board in 2005 after retiring. He continues to serve today and currently holds the role of vice president.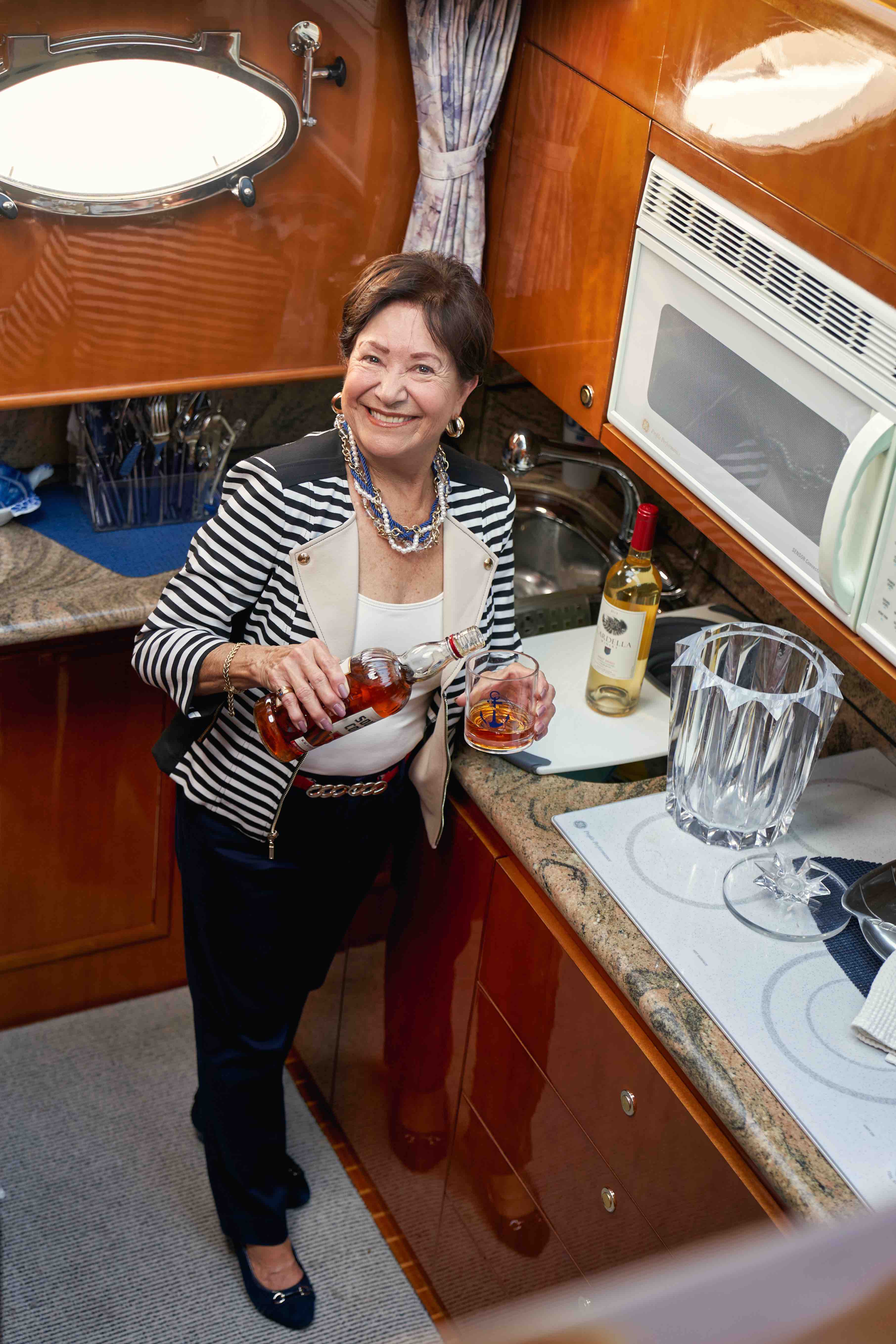 Meanwhile, Christina, who traveled extensively during her 36 years as a flight attendant, also became involved with Torrance Memorial after retiring. She volunteers for the annual Holiday Festival, creating lavish decor and decorating trees. A tree she designed with a nautical theme sold for $5,000 in the live auction. A Parisian-themed tree fetched $5,500. Christina also served as president of Las Amigas in 2018. Las Amigas is the group of volunteers who create Holiday Festival each year. Together, Phil and Christina have traveled to 57 countries and all seven continents.
Phil returned as a patient to Torrance Memorial in 2013. He had been exercising on his treadmill and felt chest pressure. "I knew that was a bad sign, so I called the hospital," he says. In the emergency room, Phil was diagnosed with a 90% blockage of his left anterior descending artery, a condition often referred to as the "widow-maker" due to its severity.
Interventional cardiologist Victoria Shin, MD, inserted a medicated stent to clear and hold open the artery. She used an intravascular ultrasound camera to assure the stent's proper placement, equipment that was purchased with a donation by Virgil Bourgon.
"Once again my life was saved by Torrance Memorial," says Phil. "I'm so appreciative. I live in a beautiful area served by an excellent medical center in our neighborhood. Unless I need an organ transplant, there's no reason to leave the community for my care."
"I've been overwhelmed by the professionalism, dignity and empathy I've experienced during treatment, and friends have shared similar experiences," he adds. "Christina and I don't have children, so Torrance Memorial Medical Center will receive the bulk of our estate upon our passing. If you want to benefit the biggest number of people, it's hard to imagine a better place than a hospital."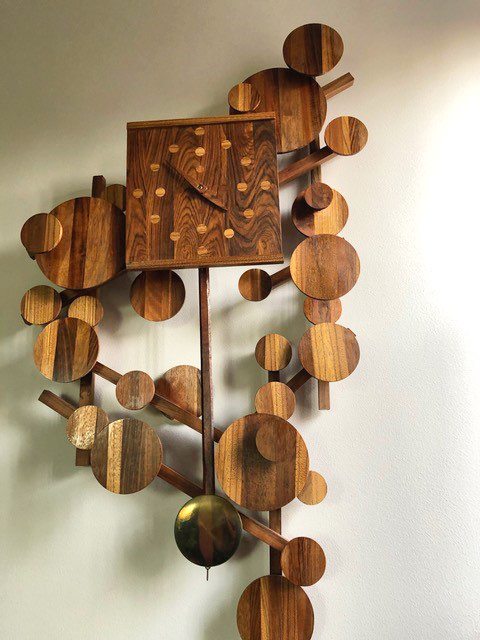 Phil no longer works 10-hour days as he did during his years at TRW. Now he and Christina fill their time with leisure activities, many of which showcase their creative sides. Phil learned woodworking from his father and today has a wood shop in his garage, where he enjoys working with rare woods. The Pavesis' home is graced by many of his creations, including a floor-to-ceiling wine rack, a bar cart and an intricately designed clock. He also built an electric organ, assembling it from 40,000 parts.
Christina sews, crafts and paints. Her holiday decorations and craft supplies fill a 16-foot-by-20-foot shed on the couple's property. She donated two of her paintings to the Festival Gala auction.
The couple enjoy taking their RV on camping trips, visiting many California destinations as well as Montana and Mount Rushmore. And they love spending time on Jaguar, their 60-foot motor yacht. "It's our home away from home," says Phil. "We'll stay on it in the summer, and we do a lot of entertaining there."
They are happy to be in a position where they can make a difference with their support of Torrance Memorial. "The culture is very positive, consistently friendly, helpful and compassionate," says Phil. It sounds like he's describing himself.