NEWS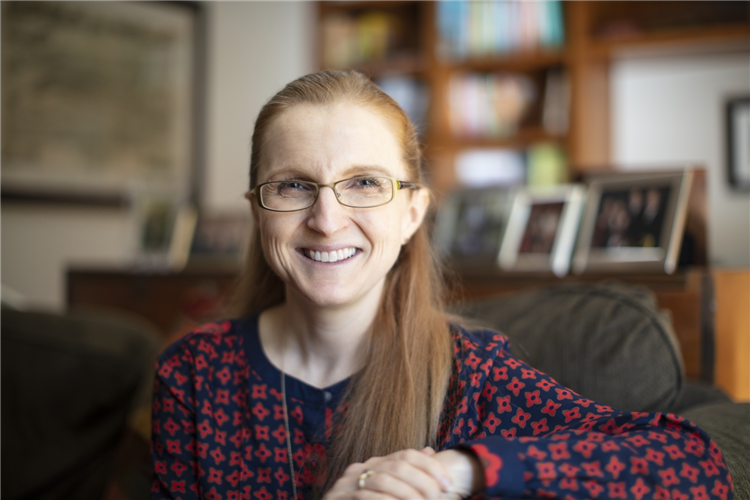 A Close Call Times Two
In November 2012 Stephanie Bezner, an attorney and lifelong resident of the South Bay, was feeling excitement surrounding the impending arrival of her first child with husband Brian. Stephanie and Brian had toured Torrance Memorial Medical Center's labor and delivery unit as well as the neonatal intensive care unit (NICU) and had selected the hospital as the location of their child's birth.
As a young expectant mom, Stephanie also planned to use Torrance Memorial and its affiliated practices for routine medical care as she raised her family. All was going according to plan. But then it wasn't.
A Premature Arrival and the NICU
In her third trimester, Stephanie was attending a board meeting and client event in Palm Desert when she began to experience severe, unexplained bleeding. With her baby in distress, she was rushed to Desert Regional Medical Center, where doctors had no choice but to perform an emergency caesarean. The Bezners' daughter, Brianna, was born eight weeks early at just 3 pounds, 6 ounces.
Brianna was rushed to the NICU, where the doctors' greatest concerns were her body temperature and ability to breathe. She had immature lungs, which needed close observation. The doctors at Desert Regional told the Bezners that Brianna would need to stay in the hospital's NICU for eight weeks before returning home.
"That was disheartening," says Stephanie. "I knew I had to return to work, and it would be really difficult to see Brianna every day if we had to drive back and forth. Palm Springs was a really long way from home."
Meanwhile, the Bezners had been in touch with Torrance Memorial, where the doctors and staff had been working on their own plans for Brianna's care. Pediatrician Jerry Schwartz, MD, medical director of the center's Level III NICU, was determined to bring Brianna home.
"Babies like Brianna almost never get transferred," Bezner says, "but Dr. Schwartz and the staff at Torrance Memorial spent the next five days working really hard to get my baby back. They really believed she belonged at home in the South Bay."
On November 16, 2012, Brianna was transported by helicopter to Torrance Memorial, accompanied by a physician, a nurse and a respiratory therapist. Once at the heliport, she was transferred immediately to the hospital and admitted to the Torrance Memorial NICU.
Brianna received the care she needed at Torrance Memorial and went home within five weeks. She is now a thriving, happy and healthy 6-year-old. In 2014 the family welcomed their second daughter, Charlotte, who was born full-term and without complications.
A Second Lifesaving Treatment
For most families, Brianna's flight transfer and NICU experience would be enough medical drama to last a lifetime. Yet last year life threw Stephanie another curveball. This time she was the patient.
Stephanie began experiencing problems with her peripheral vision in the spring of 2018. A working mother with two young girls, she thought she was just tired. But a routine appointment with her optometrist found she had a limited scope of vision.
She was referred to an ophthalmologist, and a series of tests confirmed that her eyes were healthy but she had a vision field defect. An MRI was scheduled for July.
The results were a shock. The MRI found a large aneurysm off her carotid artery that was pressing on her optic nerve, causing her vision problems. An aneurysm is a weakened area in an artery wall that fills with blood and balloons outward from the parent artery. The weakened area can enlarge, bleed or burst, causing stroke, neurological damage and even death.
Stephanie was terrified: "I felt like I was walking around with a time bomb in my head," she shares.
The good news was that her symptoms had made the diagnosis possible; many patients with an aneurysm are asymptomatic until the aneurysm bursts. Now Stephanie needed to find a doctor who could provide her with the right treatment.
She was referred to Michael Alexander, MD, a neurosurgeon at Cedars-Sinai Medical Center. Dr. Alexander began performing neurosurgery at Torrance Memorial following the recent affiliation between Cedars-Sinai and Torrance Memorial.
He recommended Stephanie undergo a relatively new process called a pipeline embolism procedure, in which a specialized stent is placed across the aneurysm to prevent blood flow into it. This allows the damaged blood vessel to heal as it shrinks the aneurysm. The procedure is done through a catheter inserted through the groin into the femoral artery.
"This was the best option given the placement of the embolism and its size," Dr. Alexander says. "And the pipeline stent has a 90 percent cure rate."
Stephanie's procedure was over in a couple hours, and she returned home the next day. "I was so lucky that Dr. Alexander could perform this surgery at Torrance Memorial," she says. "He's one of the best in the country at performing pipeline stents, and people travel from all over the world to see him."
What's more, says Stephanie, Dr. Alexander was "warm and welcoming and kind. No question was too trivial that he didn't take the time to explain the answer, and he was available whenever I needed him. I was definitely frightened, and he made me feel like I was in the best possible hands."
Stephanie's aneurysm has been shrinking since the surgery, and Dr. Alexander expects it to be much smaller—perhaps even gone—by the time she has her next angiogram in a few months. With these difficult events behind them, the Bezners are now focused on enjoying their family time and the simple pleasures in life. "We love food and story time," Stephanie says. "We like to cook, eat and experiment, including going to new restaurants. And we just like being together."
Written by Michelle Abt | Photographed by Al Cuizon