NEWS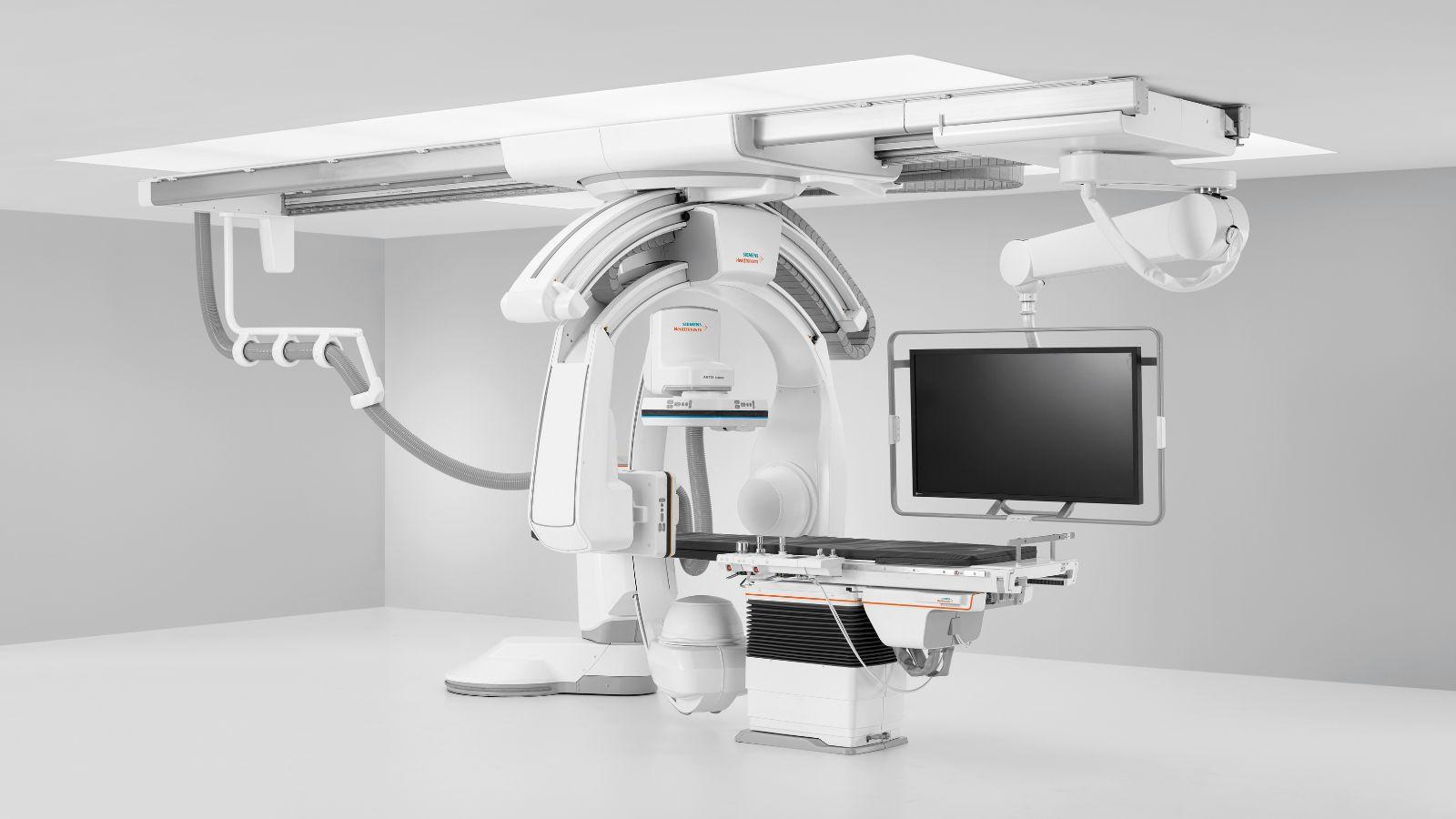 Clinical Spotlight: X-Ray Specs - High tech imaging helps interventional radiologists find and fix life-threatening conditions.
Written by John Ferrari
From head to toe. From arteries to brain and spine. From slow-growing cancers to emergency blood clots. Torrance Memorial's interventional radiology (IR) specialists focus on everything— literally.
"We do minimally invasive procedures to diagnose, treat and cure many types of illness," explains diagnostic and interventional radiologist Richard Krauthamer, MD. 
The hospital's IR room combines diagnostic imaging capabilities and an operating room in a single location, giving interventional radiologists the ability to look inside a patient's body, make a diagnosis and then treat the issue immediately if needed. "This reduces costs and recovery time, and pain and risk to patients who would otherwise need traditional open surgery," Dr. Krauthamer says.
Torrance Memorial's IR suite allows physicians to use multiple imaging techniques—from fluoroscopy with low-dose X-rays to ultrasound and CT-equivalent scans—and to generate 3D images. This biplane capability, called that because images are generated in two planes at once, cuts in half the time it takes to create a complete, digital representation of a patient's limb, torso or head.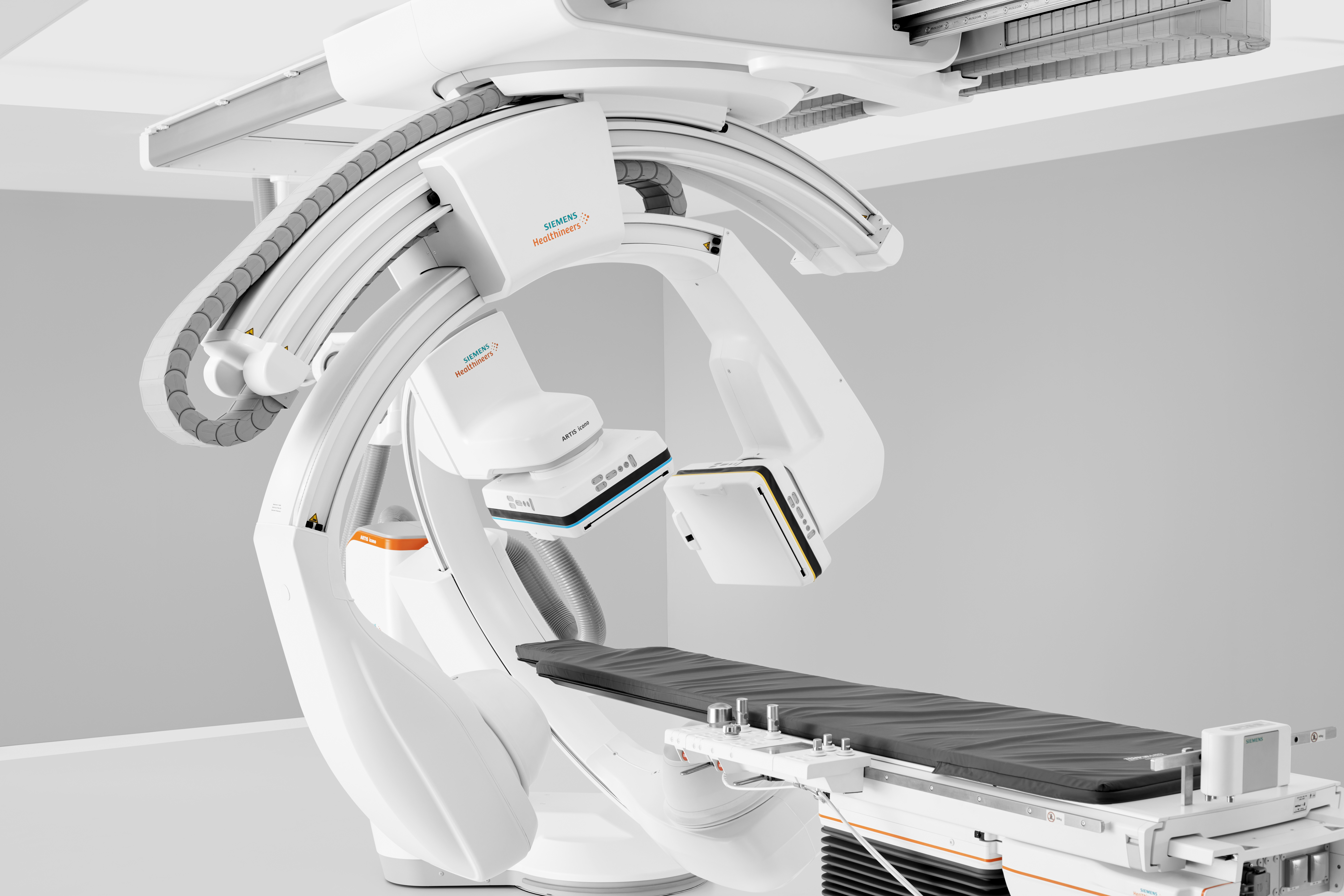 "For example, if someone is having a major stroke, we can inject a contrast dye fluid to pinpoint where the blockage is in the brain, image it, and get simultaneous head-on and profile views," explains Dr. Krauthamer. "This cuts our diagnosis time in half because we don't have to move the X-ray tube. There aren't many hospitals outside a university setting with that kind of high-end capability."
As a medical specialty, IR is used to diagnose and treat illnesses ranging from stroke to cancer. The common factor is conditions that need to be identified within the body. With such versatile capabilities, the IR suite is in use "from early in the morning until nighttime," Dr. Krauthamer says. "We've outgrown the one room, and we've really needed to have a second room."
Now, thanks to a generous gift from the Turpanjian family, Torrance Memorial is constructing a second IR suite. The IR technology, combined with construction and infrastructure costs needed to support it, isn't cheap. The total cost will be near $5.1 million.
But, says Dr. Krauthamer, it'll be worth it. "Physically, the rooms are side by side, so we can share our nursing staff and technologists. And we're using similar equipment in both rooms. The control rooms are right next to each other. It makes for a lot of efficiencies."
The IR room is expected to be complete and ready to use in early 2023. "It's a big endeavor we are embarking on," says interventional radiologist George So, MD. "The new IR suite will be one of the most advanced interventional biplane suites in existence, allowing us to treat many conditions—including stroke, cancer and pain—with increased efficiency, improved patient outcomes and, ultimately, lives saved. It will incorporate new technology, and it will be ready for the future technology we know is coming."
Dr. So adds: "That's only possible through the support of donors and our local community. This would not happen if the hospital didn't have funding. We are so fortunate to have donors like the Turpanjian family."
Embolisms, or blood clots, are a prime example of the life-threatening conditions IR technology can diagnose and treat. "The IR suite allows us to perform minimally invasive angioplasties to unblock vessels," Dr. Krauthamer says. "We can also shut down vessels in people who have bleeding ulcers, for example. We can use different devices to remove clots in the heart, lung or brain, or the upper thigh, pelvis or inferior vena cava vein, which runs to the heart. We can also direct medication to clots."
IR also allows for more options in the treatment of various cancers, explains vascular and interventional radiologist Donny Baek, MD. "It adds to our repertoire and toolbox for treating cancers."
Chemoembolization, for example, involves inserting a small catheter into an artery to deliver a cytotoxic agent directly to a malignant tumor, starving it of its blood supply. Another treatment option, tumor ablation, either heats or freezes the tumor.
IR imaging technology also gives physicians the precision to surgically block pain in cancer patients and other patients. "We can put in nerve blocks and treat that chronic, severe pain," Dr. Baek says. "The advanced imaging tools we have allow us to target nerve plexus areas deep within the body. For example, advanced pancreatic cancer can cause pain that requires round-the-clock narcotic medication. We can use a variety of techniques to help us localize the celiac plexus, which is usually invisible or shows as a very thin line on CT, and neutralize it."
Combining an IR imaging suite and an operating room benefits interventional radiologists as they complete operations, as well as before and during procedures. "After treating, right on the table we can now obtain a coned-beam CT, which provides us with CT-like images to allow us to evaluate the treatment and identify any remaining tumor," Dr. Baek explains. "This allows us to make a lot of decisions we weren't able to make at the time of the procedure before. It's more effective, and from a patient care standpoint there's a huge benefit."
He adds: "Our existing IR suite is highly utilized. We definitely need another room. We're really lucky to be getting it." •