NEWS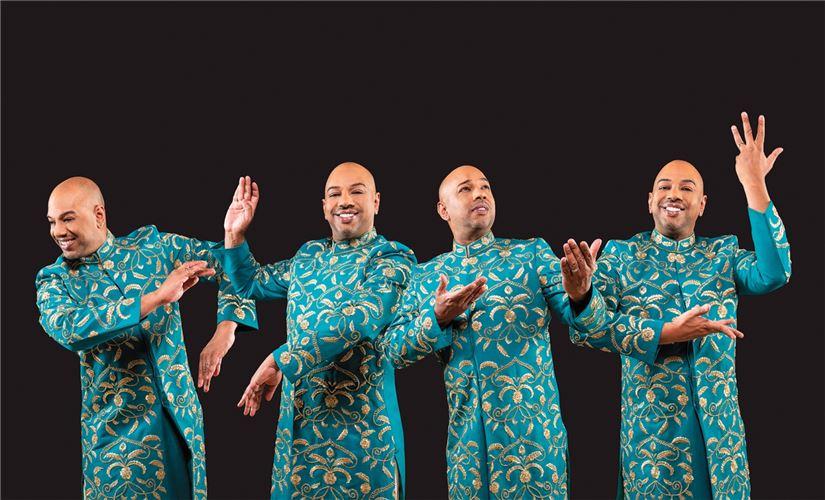 From Bollywood to Hollywood
While other kids living in Palos Verdes in the 1980s were emulating stars like Madonna, Duran Duran and Bon Jovi, at age 5, Nakul Dev Mahajan would take every opportunity to borrow his parents' cassette player, take it out in the yard and play their collection of Eastern Indian music. Dancing around the trees, he would reenact the elaborate scenes from their collection of Bollywood movies.
"I would copy it and what I didn't remember, I would make up. So I was already choreographing before I knew there was a term for it," says Mahajan.
Although they were huge Bollywood movie fans, his parents were concerned about their young son's obsession with the films.
"I remember my mother frowning upon it. Because you just didn't do that," he recalls. "Boys didn't dance."
At that time Palos Verdes had little diversity. He was frequently teased in school about his Indian culture. "I was asked questions that I didn't know how to answer, like, 'Why does your mom have a dot on her forehead?'" he says. "So my Indian culture was made fun of, yet when I got home, I found solace in it."
The solace came at the time he was also accused in school of being gay. "I'm now being teased for being gay without knowing I'm gay," he says.
At 16, an invitation to perform in a local variety show in the Indian community was the catalyst for his parents to accept his passion. He and a friend created a routine that melded Bollywood with the moves of contemporary influencers, such as Michael Jackson and Paula Abdul. After the show, his father confessed the performance had brought him to tears.
His performance created a snowball effect, as community members began inviting Mahajan to give them dance lessons.
"I remember telling my mother—I'm going to be a choreographer. And she's like what, a photographer?" he laughs.
His dad supported his dream but insisted he get training, so Mahajan enrolled in Indian classical dance classes. After high school he attended the University of California Riverside, with a sociology major and dance minor.
Post college, Mahajan opened up NDM Bollywood Dance Studios—the first Bollywood dance school in the United States—in Artesia, in an area known as Little India.
The opening was timed perfectly with the emerging Bollywood dance phenomenon, just prior to the release of the Oscar-winning film, "Slumdog Millionaire." He began getting calls for small jobs in TV and movies, which eventually led to an interview for the show "So You Think You Can Dance."
"The next week, they booked me for my first episode. It was the third-highest viewed YouTube clip for that week. It went viral." He has since become a regular on the show, choreographing two to three Bollywood-themed episodes per season.
With his career on the rise at 38, Mahajan decided to get honest with his parents about another part of his life. He decided to tell them he was gay.
"I shared with them all the pain I had gone through. There were times when I had contemplated whether I should even live," he says. "They were completely supportive. Their main concern was that they had not been there for me. They wished they could have helped me, so I wouldn't have gone through that all by myself."
In 2014 he married his partner, Kekela Ah Ho, and purchased a home in Cerritos, just blocks away from his dance studio.
Life was moving at full speed for Mahajan, when he received news that forced a sudden hard brake. A biopsy revealed Stage II testicular cancer that had spread to his chest and abdomen.
"My option was to go to Westwood to get treatment, but I didn't want to because my parents still lived in Palos Verdes, and I knew I needed to be somewhere where I knew the community. And there was no question that it had to be Torrance Memorial," he explains.
"When I got to Torrance Memorial, I met with the amazing team. I think my parents were more distraught than I was. I love how the nurses didn't just give their attention, love and guidance to me, but they extended it to the five other people who showed up at my first appointment," Mahajan says of the staff and his supportive family.
He credits two of his care team members in particular for making his journey tolerable—a nurse named Maribel Ramirez and Dr. David Chan, his oncologist at Torrance Memorial Physician Network Cancer Care.
"She (Ramirez) made every one of those days worth it, just by smiling, talking and being real," he says. "Dr. Chan is not just an oncologist. He is what we aspire to be when it comes to compassion and love and care. Five years later, when I go for my routine blood work, he still asks, 'How is your mom doing? How's your dad? How's your sister?' It's genuine and it's who he is. And that's not just Dr. Chan; it's the entire team."
Although Mahajan had to pass up a few big Hollywood jobs during his treatment, today at 42, his life and career are back on track. He is finishing a documentary about his journey with cancer, called "Live, Love, Dance." He also recently keynoted the groundbreaking of Torrance Memorial's Hunt Cancer Center, scheduled for completion in fall 2019. He concluded his speech with words inspired by his culture. "We have a saying in Hindi. It's called Jai Ho. It means 'may victory be yours.' So to all the cancer patients and survivors out there, Jai Ho to you! Namaste!"
For Mahajan, sharing his story is an integral part of his healing.
"I had the worst experience at the best, amazing place. I think you have to give back. I think you always have to pay it forward in life," he says.
Written by Colleen Farrell | Photographed by Shane O'Donnell