NEWS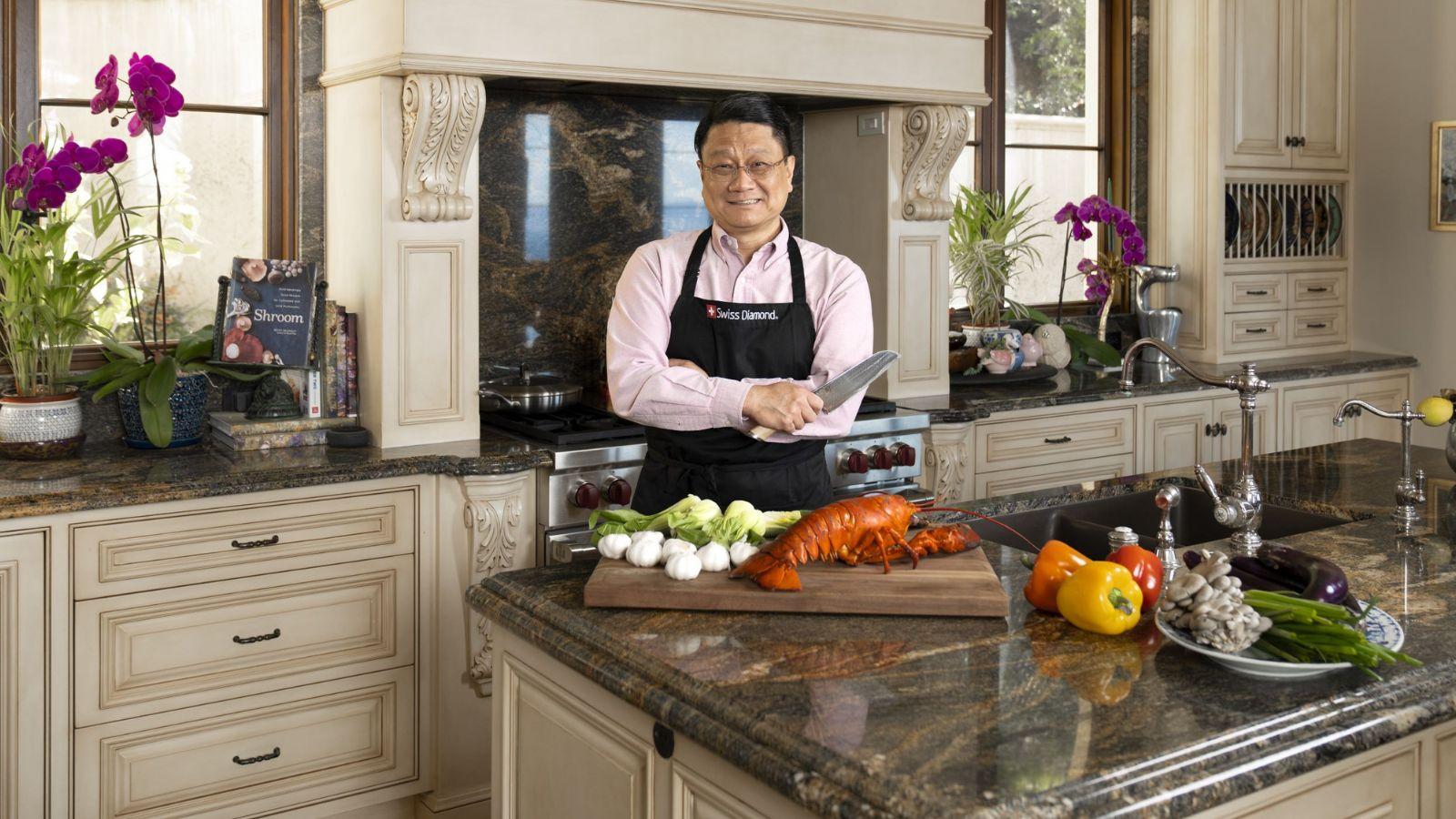 Ambassadors Corner: Ingredients for Success
Dr. George So blends medical and technical expertise to best serve his patients.
Written by Nancy Sokoler Steiner  |  Photgraphed by Vincent Rios
At home, Torrance Memorial Medical Center interventional radiologist George So, MD, enjoys cooking. "It's a creative outlet," he says. "I don't use a cookbook—I create new dishes for fun."
Just as he mixes ingredients and methods to craft satisfying meals, Dr. So combines medical and technical expertise in providing patient care. His degrees in electrical engineering and computer engineering inform his practice of interventional radiology and neuroradiology, where he harnesses new technologies to perform minimally invasive procedures. And as with his cooking, no two cases are alike.
"The same disease manifests differently in different patients," he says. "It requires making specific, individual plans rather than relying on a formula or recipe."
Dr. So graduated from the University of Michigan with degrees in both electrical engineering and computer engineering. In graduate school, he became interested in medical equipment. He was challenged to design and build an MRI scanner to study the brain. No commercial machines existed then, so he had to study, acquire components and assemble a functioning machine.
The experience piqued his interest in medical imaging. He enrolled in medical school knowing he would specialize in radiology.
After a stint in private practice, Dr. So came to Torrance Memorial Medical Center in 2000. Soon after, he and his wife, Hsin-Yi Lee, MD, welcomed their first child at the hospital. (Dr. Lee, also an interventional radiologist, works at VA West Los Angeles/UCLA Medical Center.)
Dr. So was charged to develop an interventional radiology program at Torrance Memorial. The specialty uses medical imaging—including MRI, CT and ultrasound—to guide minimally invasive surgical procedures. These include dilating blood vessels (angioplasty), inserting a metal scaffold to keep blood vessels open (stenting) and dissolving blood clots (thrombolysis). Interventional radiology procedures frequently performed at Torrance Memorial include cancer treatment, repair of spine compression fractures, staunching internal bleeding and treating strokes by extracting blood clots from the brain's feeding arteries.
"Interventional radiology is still a small specialty in medicine, and many hospitals don't have even a single interventional radiologist on staff," says Dr. So. "Torrance Memorial has four."
He has been instrumental in identifying and bringing new technologies to Torrance Memorial. The hospital is in the process of creating a new angiography suite. "It will incorporate a lot of high-end technology benefitting the community, enabling us to do more complex procedures efficiently and with better outcomes," he says. "Minimally invasive procedures are the way to go in the future."
Most recently, the department became the first in the South Bay to offer new clot removal therapies for patients suffering from venous thromboembolism (blood clots in the veins) and pulmonary embolism (blood clots that enter the lung arteries). Dr. So says the new equipment allows for treating these blood clots quickly and with little blood loss.
He says innovative interventional radiology procedures in the pipeline include those for weight loss and arthritis. The hospital is also planning to incorporate artificial intelligence, robotics and augmented reality to assist many complex interventions. 
"Our hospital is different from other regional hospitals. Much of what we do is at the same caliber as what you'd find at a big tertiary medical center," he says. "Our administration and physicians all stand behind building Torrance Memorial into a premium regional medical center.
Pride in the hospital made joining Ambassadors a natural for Dr. So and his wife. "Hsin-Yi and I give back through the Ambassadors Program because of the hospital's important, lifesaving programs and services. We give every year to show our support and gratitude. We are proud Torrance Memorial Ambassadors."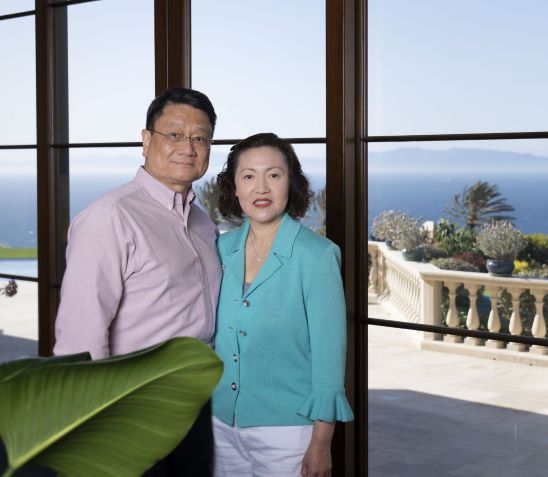 Torrance Memorial's Ambassadors donate annually to support care in neuroscience, orthopedics and spine, cancer and cardiovascular disease. They understand the importance of supporting vital, innovative programs that benefit the community. 
"I consider myself part of the hospital and want it to do well," says Dr. So. "I contribute whatever I can to support Torrance Memorial, both financially and with my time—such as helping research and plan our new angiography suite."
Dr. Lee shares her husband's passion and profession. The two met in medical school at the University of Chicago. Dr. So was her orientation leader, being the upperclassman to her incoming first-year class. Today, the couple live in Westwood. They have two children in college, Alexandra and Andrew.
The family enjoys traveling. Prior to the pandemic, they traveled extensively along with Dr. Lee's parents, with whom the children are very close. Destinations have included Europe, Scandinavia and Mexico. Most recently, the group visited Japan.
Also before the pandemic, Dr. So regularly presented to medical and lay audiences. He particularly enjoys speaking to South Bay high school students about medicine and interventional radiology.
One could say commitment and innovation add spice to his days. Between his career, family, philanthropy and travel, Dr. So seems to have created his perfect recipe for a fulfilling life. •