NEWS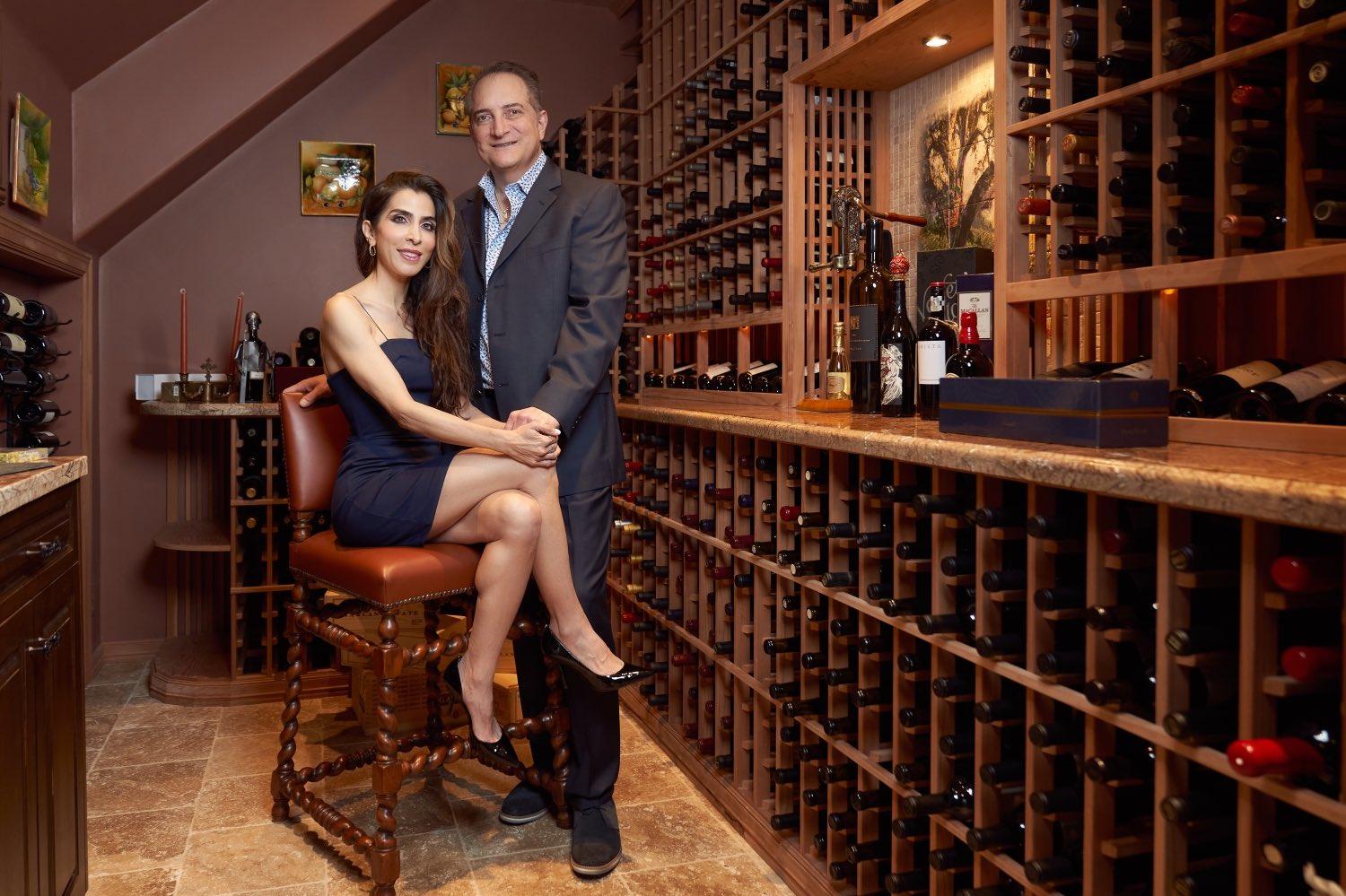 Ambassadors to the Community
Written by Tabitha Hogue | Photographed by Vincent Rios
Ramin and Roxanne Mirhashemi have their hands full between work and community involvement in the South Bay. Dr. Ramin Mirhashemi is an experienced gynecological oncologist at Torrance Memorial, working with patients suffering from various types of gynecological cancers. His wife, Roxanne, is a local attorney who regularly donates meals to the Los Angeles Downtown Women's Center and also co-chairs Torrance Memorial's fashion show at the hospital's annual Holiday Festival.
The choice to support Torrance Memorial as members of the Ambassador program was easy. Roxanne says her respect and enthusiasm for the hospital is what prompted her to become an Ambassador. "I know in our community, for my friends who live in the Beach Cities, any time they need any kind of medical help I feel very confident recommending Torrance Memorial for critical health treatment," she says.
Torrance Memorial's Ambassadors program was established more than 40 years ago as an annual giving program for physicians, community members and volunteers to support the hospital financially. Their giving supports the Lundquist Lurie Cardiovascular Institute, the Hunt Cancer Institute, the Lundquist Neurosciences Institute, and the Orthopedic and Spine Institute. Throughout the year, Ambassadors socialize and enjoy exclusive cocktail and dinner parties, an annual women's luncheon, wine tastings and a hospital update from president, CEO Craig Leach.
Roxanne says she really enjoys meeting other women in the community through the Ambassadors program, as well as meeting appreciative patients who have had a great experience with their treatment at the hospital. Serving as co-chair for the fashion show is another way for her to show her support. "It's been amazing being a part of that—and my fourth year participating," she says.
Roxanne also enjoys giving back to the community in other ways, including supporting the Manhattan Beach Education Foundation and providing meals for the women at the Downtown Women's Center, which provides shelter and food for homeless women. Donating meals to the center was a tradition she started years ago with her younger daughter, Emma.
Dr. Mirhashemi is glad to be practicing at Torrance Memorial, saying he has been impressed by the vision CEO Craig Leach has for the hospital and the high standards he has fostered. "I've been all over the country—in academic centers and in private hospitals—and Torrance Memorial is the top-quality community hospital I've ever been associated with. The quality of care here is just above and beyond."
Dr. Mirhashemi has promoted improved quality of care at Torrance Memorial through advocating for the purchase of a da Vinci robotic surgical system. Torrance Memorial was the first hospital in the area to get the da Vinci system, and the hospital now owns two—allowing doctors to perform less invasive surgeries with quicker recovery time. Dr. Mirhashemi has performed more than 3,200 surgeries using the robotic system.
His many years of surgical experience have included an interest in furthering the field through research. He has co-authored more than 60 articles in medical journals and enjoys expanding his medical knowledge.
Although he enjoys the technical side of the job, Dr. Mirhashemi says the most rewarding thing about being a physician in his specialty is helping his patients. "I think the field of cancer is one where you actually can make a big difference in someone's life, whether it's curing their cancer or helping them through the dying process."
From Surgery to Hitting the Slopes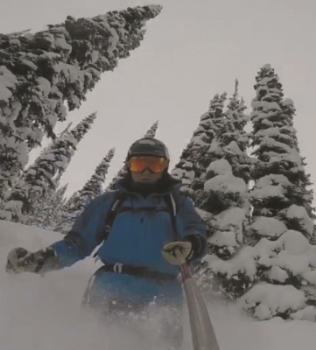 In his spare time, Dr. Mirhashemi loves to go skiing with his wife and two daughters, who both attend college out of state. It is a passion that began in his youth. "We grew up on skis," he says. "We've been skiing, both my brother and I, since we were 5 years old."
He says his parents were avid skiiers who took their children skiing at resorts around the world, in North America and Europe, and continued the tradition after they immigrated from Iran to California. As an adult, Ramin skied at various resorts with his wife and kids, but eventually the regular resort ski slopes were starting to lose their appeal. He was hungry for greater adventure, so he turned to helicopter skiing, or heli-skiing, which involves being flown out to ski in a remote spot in the mountains not accessible via a ski lift.
"It's mostly deep powder skiing," Roxanne says. "You have to be an expert to do that."
Dr. Mirhashemi says skiing is his one passion, and his heli-skiing trips in the mountains of British Columbia are something he looks forward to all year. Asked if he's a thrill-seeker, he laughs and says, "A little bit … maybe just a tiny bit."