NEWS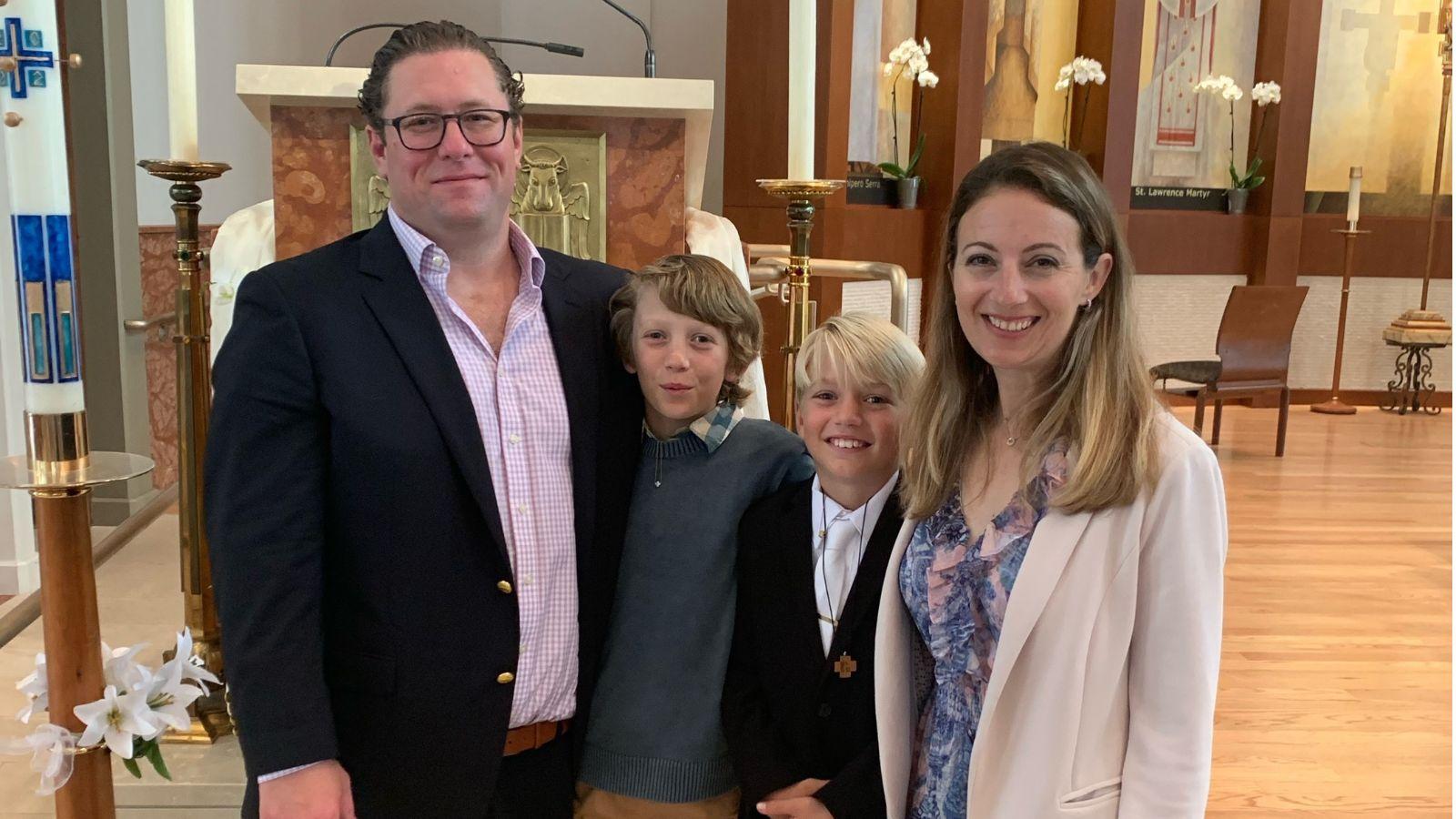 YPPA: There's No Place Like Home - A South Bay family is committed to community and service.
Written by Laura Roe Stevens
Matt and Annsley Marshall know a thing or two about starting over and seeking silver linings. Living in San Francisco during the 2008 financial crisis, Matt lost his job with a "high-pressure" financial services company that shuttered its doors in 2009. Annsley, an interior designer, also felt the effects of the economic slowdown.
To clear their heads and garner perspective, the young couple took a spiritual journey to India and Bhutan. When they returned, Matt says it didn't feel right when he found himself on the 48th floor of another financial services firm in San Francisco. "I looked out the window and thought: 'What am I doing back here? We wanted to start a family.'"
A few months later, Annsley was pregnant. They knew they didn't want to raise a child so far from family while working long hours in the city. So when Annsley's father, Joseph Hohm, founder of Medical Accounting Service (MAS) of Redondo Beach, needed to add someone with a strong financial services background, it was the perfect job opportunity for Matt.
MAS provides tax preparation services but also consulting, business planning, auditing, retirement, payroll, estates and trust planning. Initially founded to assist medical/dental corporations and professionals, MAS has expanded to serve legal, real estate, trading and insurance fields.
Thirteen years later, Matt is still hard at work at MAS, and both agree moving back to the South Bay to raise a family in Palos Verdes was the best decision they ever made. "I grew up in PV," says Annsley, co-owner of Lunada Bay-based Brende Marshall Interior Design. "I didn't think I'd ever move back to Lunada Bay, but it's worked out better than we ever could have imagined. I love it here. It's amazing to raise children near family and within a small-town community where kids walk everywhere and ride bikes."
"It's so much better than if we had stayed [in San Francisco]. The South Bay is the best place to raise a family," agrees Matt.
Community Action
Both Matt and Annsley are active within the community and find meaning in volunteering. Matt coaches soccer and baseball teams—and any other sport they try—for his sons, Luke, 11, and Nicolas, 9. Annsley is a Cub Scouts den mother and a Lunada Bay Elementary School volunteer. In both roles, she gets to share the value of giving back with her boys.
One of Annsley's favorite Scout projects was writing thank-you notes to Torrance Memorial Medical Center night shift workers during the height of the pandemic. Another endearing project with elementary school students was writing and delivering valentines to elderly neighbors.
YPPA Membership
With their natural inclination to get involved, it's no surprise Matt and Annsley are valuable members of the Torrance Memorial Young Physicians and Professionals Alliance (YPPA), an organization that brings together community and business leaders with physicians to have fun, network and give back. Matt and Annsley have been active members since a year after its inception in 2012, and Matt serves on the committee.
He says he loves how much fun YPPA members have and how it brings together dynamic people who want to help the hospital and the community thrive. "YPPA was a natural fit for us. We were in our early 30s and getting to know people and the community. We've made great friends and like to be involved with the hospital.
Annsley says the "fun vibe" at YPPA events is a great way for busy, hardworking professionals to kick back, relax and connect. "There is always something fun going on. We recently attended the annual Casino Night event with a Superhero theme," she says with a laugh, adding that Matt was Batman and she was Wonder Woman.
Matt says Torrance Memorial has an approachable, small-town feel, where physicians and staff are accommodating and welcoming yet they are highly trained and talented, utilizing state-of-the-art technology and the latest research to provide expert care.
The Marshalls are happy to be part of YPPA. "Torrance Memorial has amazing resources, and it is an incredible hospital that just keeps getting better," they share. "Having a highly respected hospital in the community is great for everybody." •