NEWS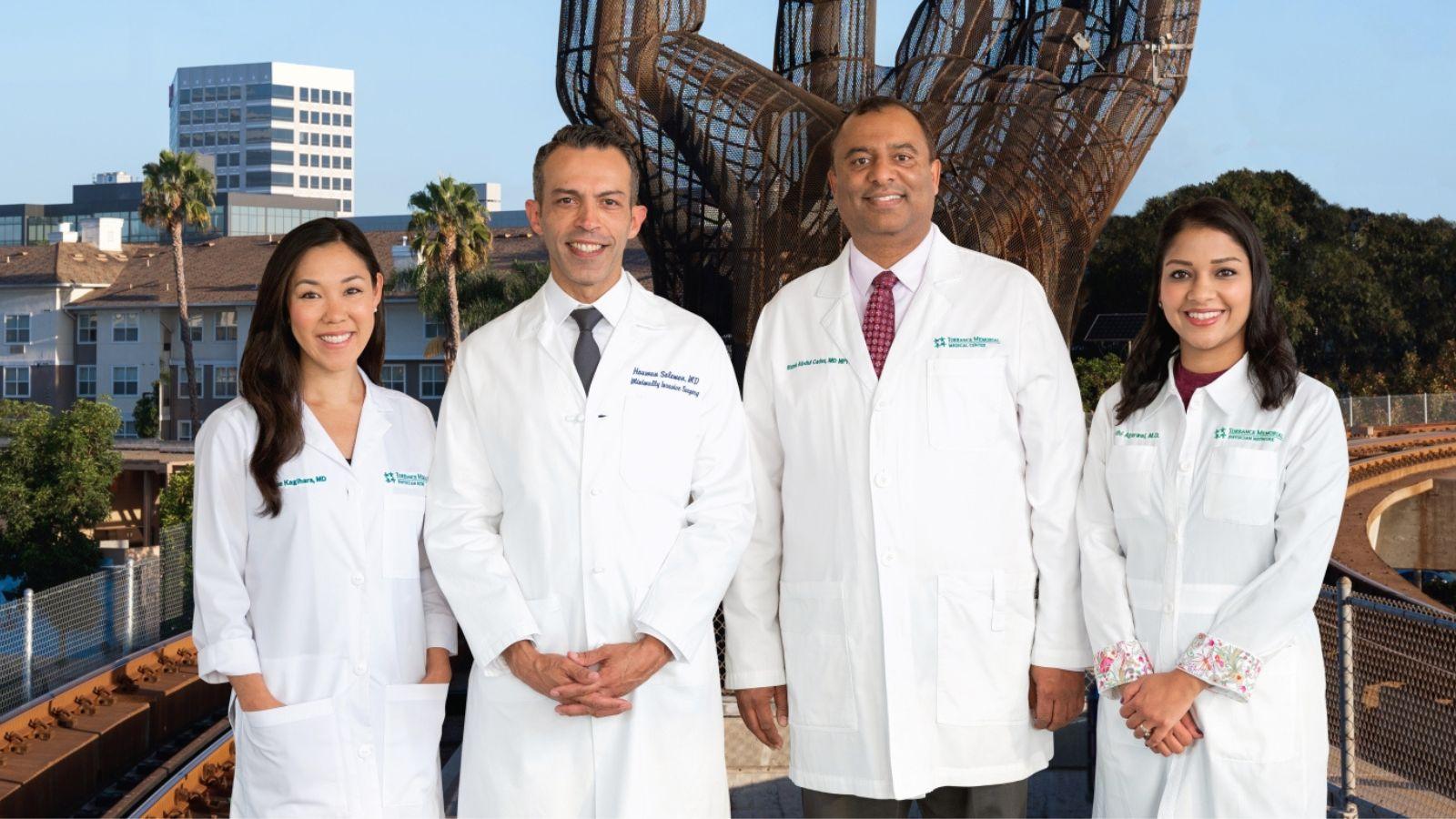 Progress Notes: El Segundo Medical Complex Offers State-of-the-Art, Family Focused Care
Opened April 2022, the complex includes urgent, primary and specialty care and related health care services in one accessible location.
Written by Lisa Buffington
In mid-April 2022, Torrance Memorial opened a new, multispecialty, family-centered medical complex in El Segundo. Located at 2110 E. El Segundo Boulevard, the 42,000-square-foot complex expands access to Torrance Memorial's award-winning care beyond the South Bay and into the growing communities of El Segundo, Inglewood, Hawthorne, Lawndale and Gardena.
The state-of-the-art medical complex was designed to meet the comprehensive health care needs of every member of the family, providing adult and pediatric primary and specialty care services, urgent care, outpatient imaging and laboratory services, endoscopy care and more.
"By bringing a range of services together in one location, we are hoping to make the health care experience as pleasant, efficient and easily accessible as possible," says Heidi Assigal, vice president of business and operations for Torrance Memorial Physician Network. "Every detail of the complex—from access to physician suites to waiting areas to the layout, colors and art—has been designed with patient comfort and convenience in mind."
Features of the complex include:
Primary Care
Patients can receive comprehensive preventive, acute and chronic condition treatment in the spacious primary care suite, which can include up to six providers and 14 exam rooms. "Featuring multiple intake areas and easy-access pathways, this efficient, well-designed space will minimize wait time and maximize quality time with your health care provider," says Assigal.
Additionally, all office suites and staff workspaces are state-of-the-art and designed to promote efficiency, allowing team members to deliver a smoother patient care experience.
Urgent Care
Patients who are experiencing an injury, acute illness or another condition that requires prompt, nonemergency care can receive efficient diagnosis and treatment at Torrance Memorial Physician Network Urgent Care. The 6,000-square-foot urgent care suite features:
Seven exam rooms

Two procedure rooms

Integrated x-ray access

Blood draw station
"Our Urgent Care Center can also assist people in getting established with a primary physician if they don't already have one," says Assigal.
Digestive Care Clinic and Endoscopy Center
The Digestive Care Clinic and Endoscopy Center provide a full range of preventive, diagnostic and therapeutic care for conditions of the digestive tract. Patients can schedule office visits in the Digestive Care Clinic, while procedures such as colonoscopies and upper endoscopies are performed in the 6,000-square-foot onsite Endoscopy Center.
Specialty Physician Clinics
Torrance Memorial's El Segundo Medical Complex will include specialty physician practices affiliated with Torrance Memorial, including:
Pediatrics, for two providers and six exam rooms

Obstetrics-gynecology, for three providers and eight exam rooms

Endocrinology, pulmonology, oncology and other specialties, for five providers and 12 exam rooms

Additional specialty offices include:

COR Cardiology

Association of South Bay Surgeons

Digestive Care Consultants

Beach Cities ENTS

South Bay Gastroenterology

Gynecologic Oncology Associates
"We have a talented group of experienced adult and pediatric primary care and specialty physicians who bring a wealth of knowledge and are enthusiastic about being part of a project to expand Torrance Memorial's services to El Segundo and the surrounding communities," says Assigal.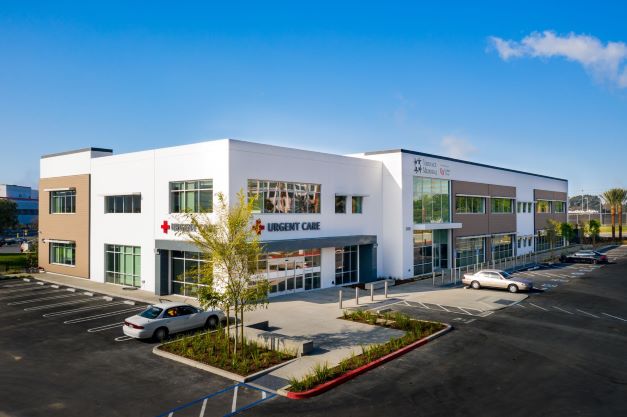 Ease of Access
The El Segundo complex is conveniently located off the 405. "Free adjacent parking will make it easy for patients to pull up, park and get into their physician's office," says Assigal. "The points of entry and exit to the facility are convenient, and navigating GPS directions is simple."
Well-Planned Design
The new space features office suites that allow for safe distancing in waiting rooms, common areas, staff spaces and patient care areas—meaning there is no reason for patients to delay care over concerns about physical safety and social distancing.
"The pandemic validated the need to have well-planned spaces and reinforced the strength of the facility's design," says Assigal. "If necessary, these spaces will allow us to pivot or modify operations to meet extra demands of a high-pandemic care model so people can feel safe while receiving critical health care services."
Advanced Imaging
In addition to x-ray imaging services, the El Segundo Medical Complex will also feature on-site, state-of-the-art CT and ultrasound technology (opening early fall). The physicians and team members at the center are looking forward to welcoming members of the community to their new facility.
"As we learn more about El Segundo and the surrounding communities, we will be looking at new opportunities to address health care and health education needs," says Assigal. "This is the community's health care center, and we want to make sure it is meeting the community's evolving and expanding needs." •