NEWS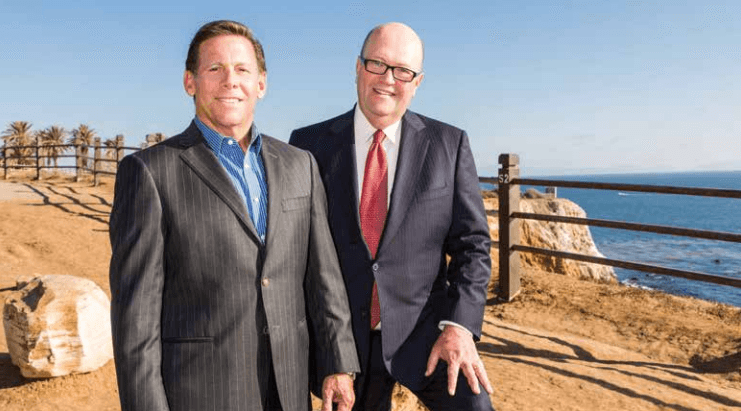 Meet Our Newest Board Members
Torrance Memorial Medical Center appointed two new distinguished members to the Torrance Memorial Foundation Board: Steven F. Spierer, Esq., founding partner of the law firm Spierer, Woodward, Corbalis & Goldberg, and Russell Varon, president of Morgan's Jewelers. The new appointees will contribute to the board's ongoing mission of developing funding sources to support health care services provided by Torrance Memorial, as well as raising capital for the new $25 million North Wing. The North Wing will feature updated technologies and a new Pediatric and Neonatal Intensive Care Unit.
RUSSELL VARON: Torrance Memorial's Foundation can always spot a gem—a quality it shares with Russell Varon. Varon is president of Morgan's Jewelers, a Southern California staple and family-owned business for more than 70 years. He was raised with the belief that although personally fortunate, there are far too many families that struggle. With this influence and knowledge, Varon has developed his own belief in philanthropy, and over the years has attended and donated to such charities as Manhattan Beach Chapter of Rotary International, Walk with Sally, American Cancer Society, Guide Dogs for the Blind, Torrance Memorial Medical Center and various educational organizations. He recently spearheaded a trust for the Jensen brothers, two young men who lost their mother in a tragic car accident. Varon has since formed a bond with the Jensen brothers and continues to support them. Varon often travels to Boulder, Colorado, where his daughter Morgan lives and continues the family tradition in the jewelry business.
STEVEN F. SPIERER: As one of the partners responsible for litigation at Spierer, Woodward, Corbalis & Goldberg, Steven Spierer provides representation to a wide spectrum of real estate brokers, agents, sellers and buyers in real estate transactions ranging from simple to complex. He graduated from California State University at Dominquez Hills in 1975 with a Bachelor of Arts in political science. From there he went on to graduate from Southwestern University School of Law in 1977. Not only is Spierer a frequent lecturer on various real estate subjects, he is also a mediator and facilitator for settlement of a wide variety of legal, economic and other issues. He has resolved a number of cases via settlement negotiation, both in and outside formal mediation. Spierer has received a rating of AV, the highest possible by the national attorney rating organization, Martindale Hubbell. Recipients of this rating have the following qualities: preeminent/high legal ability and very high ethical standards. Spierer also hosts a live Saturday radio talk show broadcasted from Los Angeles on TalkRadioOne.com. Spierer and his wife have three children and five grandchildren. They reside in Palos Verdes Estates.