NEWS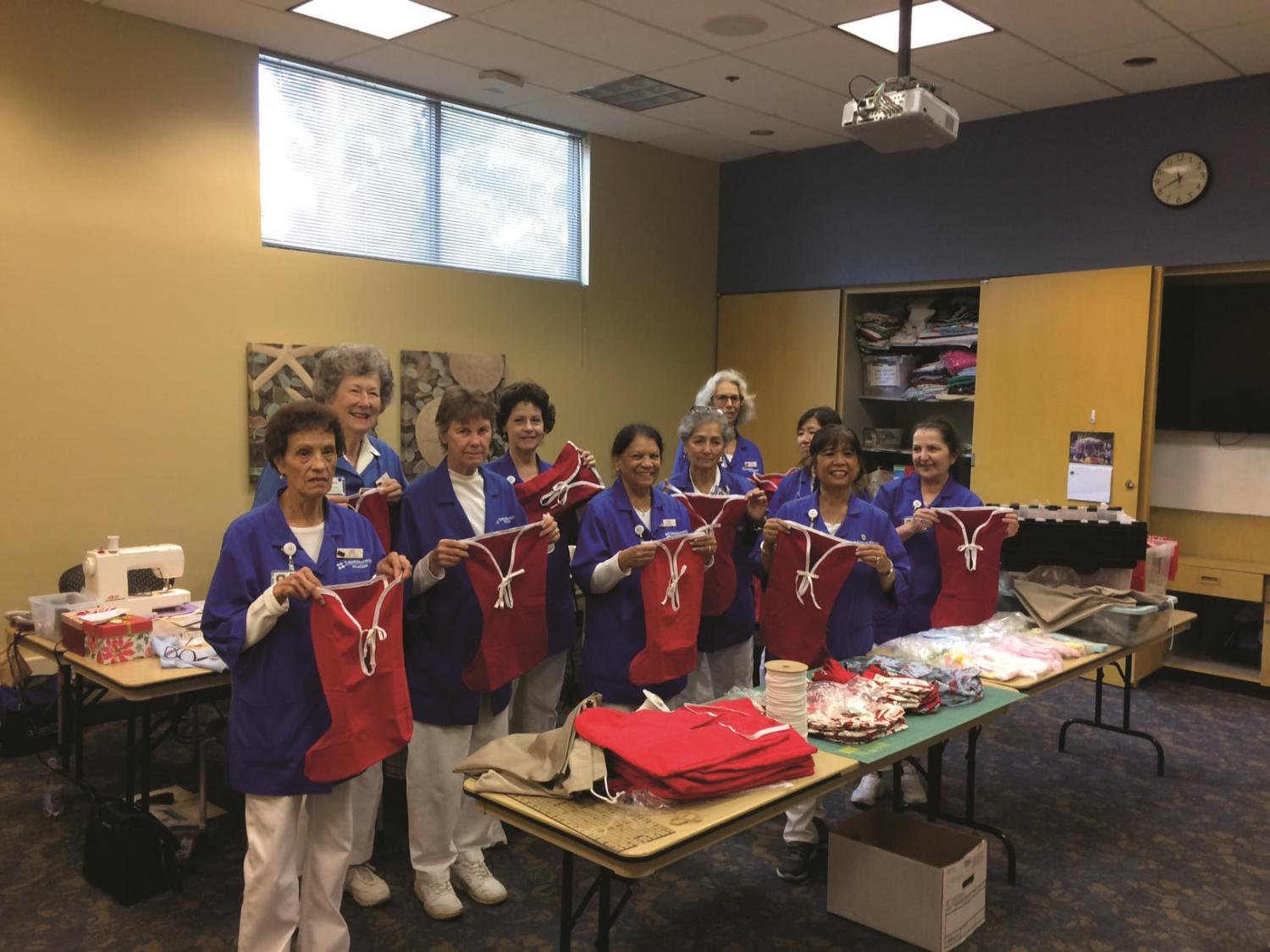 Every Donation Counts
Honda's "Sharing Is Caring" Brings Mickey and Minnie to Young Patients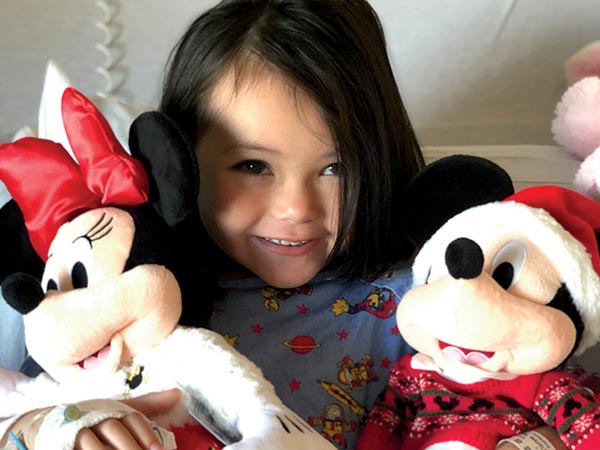 Children who had to spend this past Christmas at Torrance Memorial Medical Center received something extra under the tree—Mickey and Minnie Mouse plush toys, courtesy of American Honda. Honda Community Action Team volunteers distributed the toys and served lunch to local children and families as part of the 28th Annual "Sharing Is Caring" Holiday Luncheon, hosted in partnership with the Salvation Army and the Torrance Marriott Redondo Beach. Through that effort Honda also donated plush toys to Torrance Memorial to further spread holiday cheer to children in the South Bay.
New Parents Make Santa's "Nice" List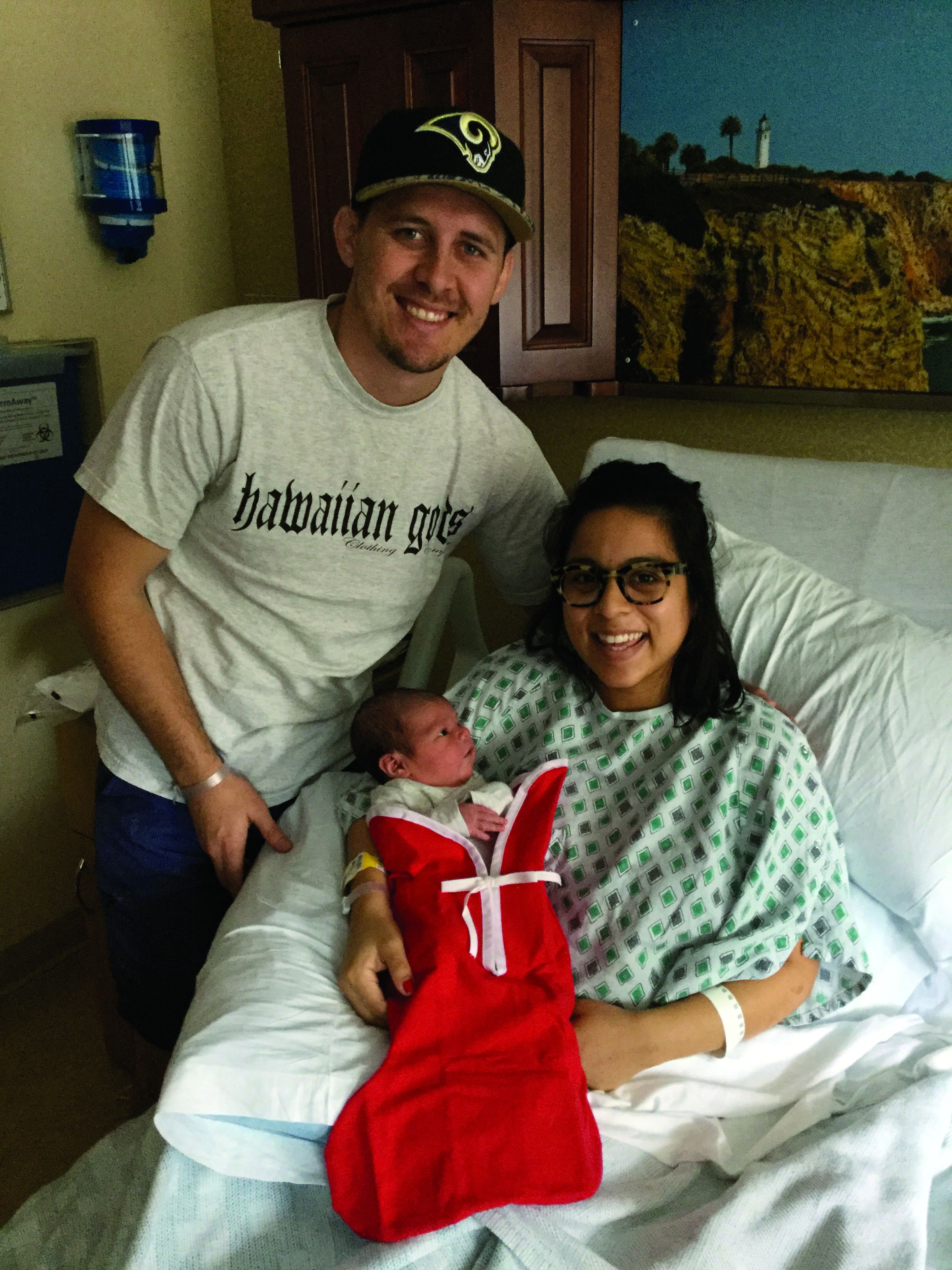 He may not have come down the chimney, but Santa paid a visit to Torrance Memorial Medical Center's newest parents. Torrance Memorial has a long-standing holiday tradition of sending babies born during Christmas week home in a festive holiday stocking. The dedicated team of hospital volunteers kept the tradition alive by delivering more than 75 Christmas stockings to the unit, all handmade by the Auxiliary sewing group.
A Few Kind Words Stretch a Long Way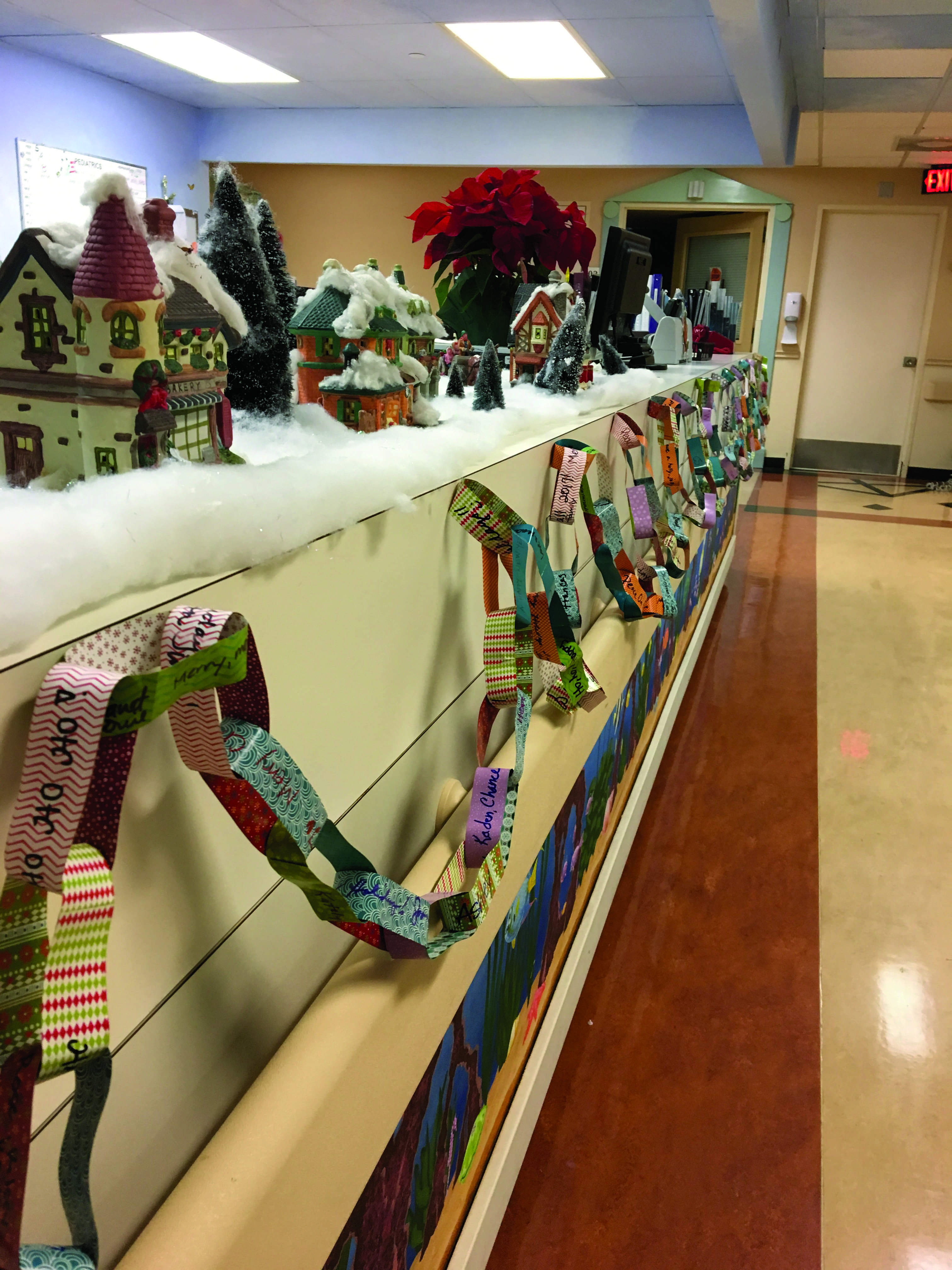 The Luminaries, a support organization for Torrance Memorial Medical Center, introduced the Links of Love initiative during Holiday Festival 2017. The group invited festival attendees to make a contribution personalized with a handwritten message. Messages were then delivered to hospital patients and also included in a paper link chain that decorated various units to spread holiday cheer. "The Links of Love was a surprise hit among the Holiday Festival patrons," says Debbie Uba, former Luminaries president. "People really went out of their way to write heartfelt messages."
The group encouraged even those who did not make a purchase to participate with a quick note of inspiration. Through this outpouring, the chain grew rapidly and by the end of the week, the chain was long enough to wrap around the table displays, walls and ceiling of the Children's Marketplace booth. With its success the Luminaries have continued Links of Love as part of their Holiday Festival Children's Marketplace effort. The Links of Love chain decorates various hospital units to spread holiday cheer.