NEWS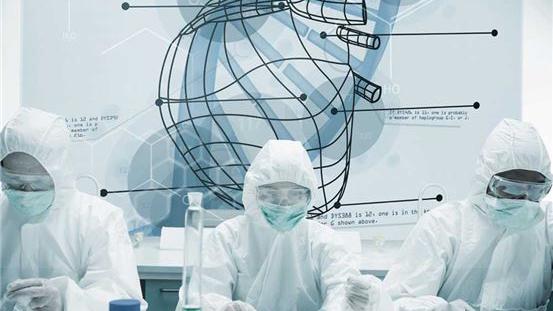 Cardio Exploration
Medical research is essential in delivering optimum health care as physicians and nurses learn more about the best evidence-based treatments for various diseases to improve patient outcomes. While some may think of research as being done only in distant, isolated labs—it's exciting to learn that cutting-edge cardiovascular research and clinical trials are currently being conducted here in the South Bay at Torrance Memorial Medical Center and have been for many years.
This integral research is led by Mark D. Lurie, MD, medical director of the Melanie & Richard Lundquist Cardiovascular Institute. "It began in 1995, with a few doctors doing Phase III trials. The formal institutional program started in 2002. Since its inception, approximately 35 cardiac studies have been performed at Torrance Memorial," says Dr. Lurie. The results of every study, regardless if they were expected or unexpected, have been published in peer-reviewed medical journals. The research done at Torrance Memorial has touched upon life-impacting cardiovascular topics such as heart failure, atrial fibrillation (AFib), anticoagulation (blood thinners), cardiac (coronary) stents, unstable angina, peripheral vascular disease (PVD), cholesterol and type 2 diabetes, explains Dr. Lurie.
Dr. Lurie says research partners with Torrance Memorial have been institutions such as, but not limited to, Harvard University, Duke University and the American Heart Association. In addition to Dr. Lurie, the research team consists of six physicians—Michael Wyman, MD, Ankush Chhabra, MD, Matthew Ostrom, MD, Sang Yong Ji, MD, Victoria Shin, MD, and Salman Azam, MD— and a nurse practitioner, Roxanna Balter, who all oversee studies. Research assistants Sue Ellen Hosino, RN, Jaquelina Patti, Joy Gonzalez and Joy Burkhardt handle the day-to-day research work in addition to conducting follow-ups on patients, which can last for several years. "We could not do this important research without the help of these other medical professionals," says Dr. Lurie.
Two examples of major breakthrough studies in which Torrance Memorial participated are the PROVE-IT and IMPROVE-IT studies. The purpose of both was to find the most effective medications in lowering LDL cholesterol. Dr. Lurie points out, "Both studies when completed had a significant impact on treating elevated cholesterol."
Non-pharmacologic research is also conducted at Torrance Memorial, says Dr. Lurie, and includes investigations into determining the benefits of exercise in heart failure and the use of bio- absorbable stents vs. standard stent treatment. Dr. Lurie believes the benefits of performing research are many. "Our community steps into the forefront of new treatments, which sometimes provide new options for patients. Physicians and institutions are given the opportunity to share knowledge and there is a moral satisfaction that we are advancing the quality and knowledge in medicine."