NEWS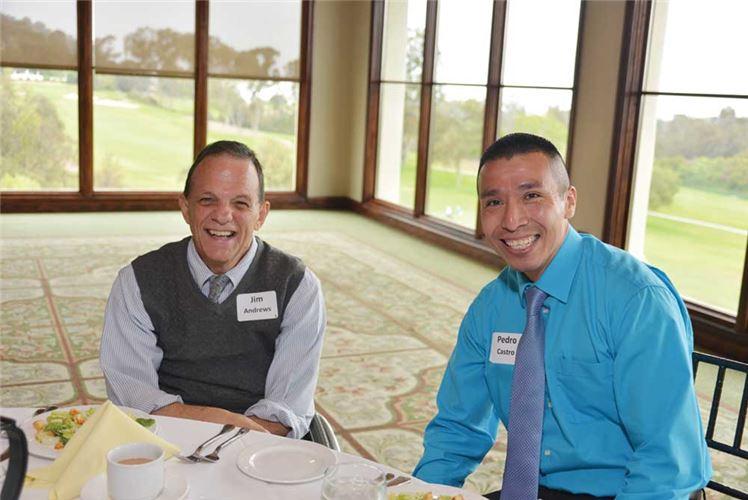 Bequest Helps Jim Andrews Put Others in "Good Hands"
Jim Andrews' first encounter with Torrance Memorial Medical Center was in the 1980s. After being diagnosed with cancer—a long story he says—he was in the hospital for four full months. It was a long time to be away from home. It could have been unbearable. Except that it wasn't.
Through it all—the treatment, the tests, the emotional roller coaster—Andrews knew that from the administrative staff to the nurses and doctors, he was in not just capable hands, but "good hands."
"That stuck with me," he says.
Decades later, Andrews began pondering his financial legacy. He set his sights on finding a nonprofit that serves across various demographics and income levels and one that brings people together.
Longtime family friend Stephen Connors, a Certified Financial Planner® who sits on Torrance Memorial's Professional Advisory Council (PAC), suggested he look into the hospital that had cared for him years ago.
Torrance Memorial was already a recipient of his annual giving. But after scheduling tours and meetings with medical and administrative staff, Andrews decided to update his will and trust. Connors referred Andrews to attorney Eric Harris, also a PAC member, who helped him set up a bequest. Through this, he designated the Torrance Memorial Foundation as the beneficiary of most of his estate.
"I thought about them (Torrance Memorial) as just a place where sick people went,and it turns out they're so much more than that," Andrews says. "I was amazed with the technology and how much they do for the community."
Andrews learned about Torrance Memorial's commitment to support Harbor Interfaith Services, a San Pedro nonprofit that serves the homeless and working poor by providing shelter, training and support to help them get back on their feet. This past holiday season, Torrance Memorial departments delivered toys to the organization and also sponsored 15 families, providing a full holiday meal, along with gift cards.
"The money goes back to serve people. It's more of a place for people to get healthy and to stay healthy," he says.
Entering the corridors on a tour of the new Lundquist Tower gave Andrews a sense of health and well-being—from the calm piano music in the lobby to the soothing colors on the walls.
Andrews says he trusts the hospital to choose the best way to use his money and ensure his legacy. But he has also made one request.
"I've asked that my money be given to low income programs—to people who would otherwise have difficulty paying the bills," he explains. "I said to help people, especially children, when they need it."
Andrews recommends Torrance Memorial to anyone looking for a "good, trustworthy, caring organization" to include in their estate plan "We can trust the care and that our donations are going back into services." Andrews says. "Supporting them strengthens our community."